Sleep Number Announced Future LBX Tenant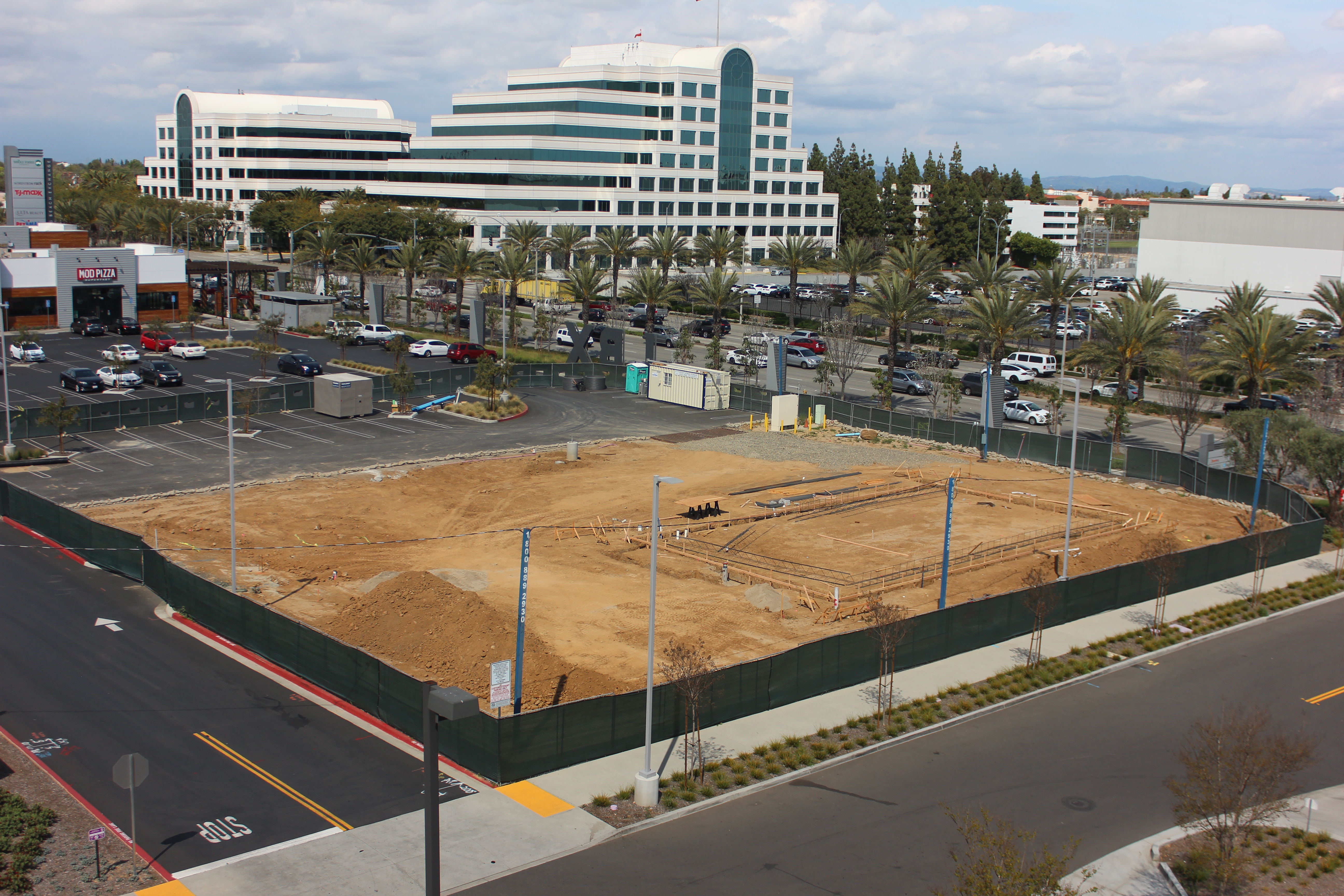 Construction has begun on the final pad at Long Beach Exchange (LBX), with Sleep Number announced as the future tenant. "We are excited to report that we have officially broken ground on the last component of LBX," Burnham-Ward Properties Partner Steve Thorp said in an e-mail to the Business Journal. "Upon the completion of the final building, construction of Long Beach Exchange will be complete, with only minor tenant improvements remaining. We are looking forward to an official grand opening this summer." Located on the southeastern-most corner of the East Long Beach retail center, the 2,800-square-foot building is expected to be completed in late June, with the Sleep Number store opening in August. The approved site plan for the pad includes a drive-through, which Burnham-Ward is constructing for future use, despite the lane going unused by Sleep Number.
$14.7M Science Building Renovation Completed At LBCC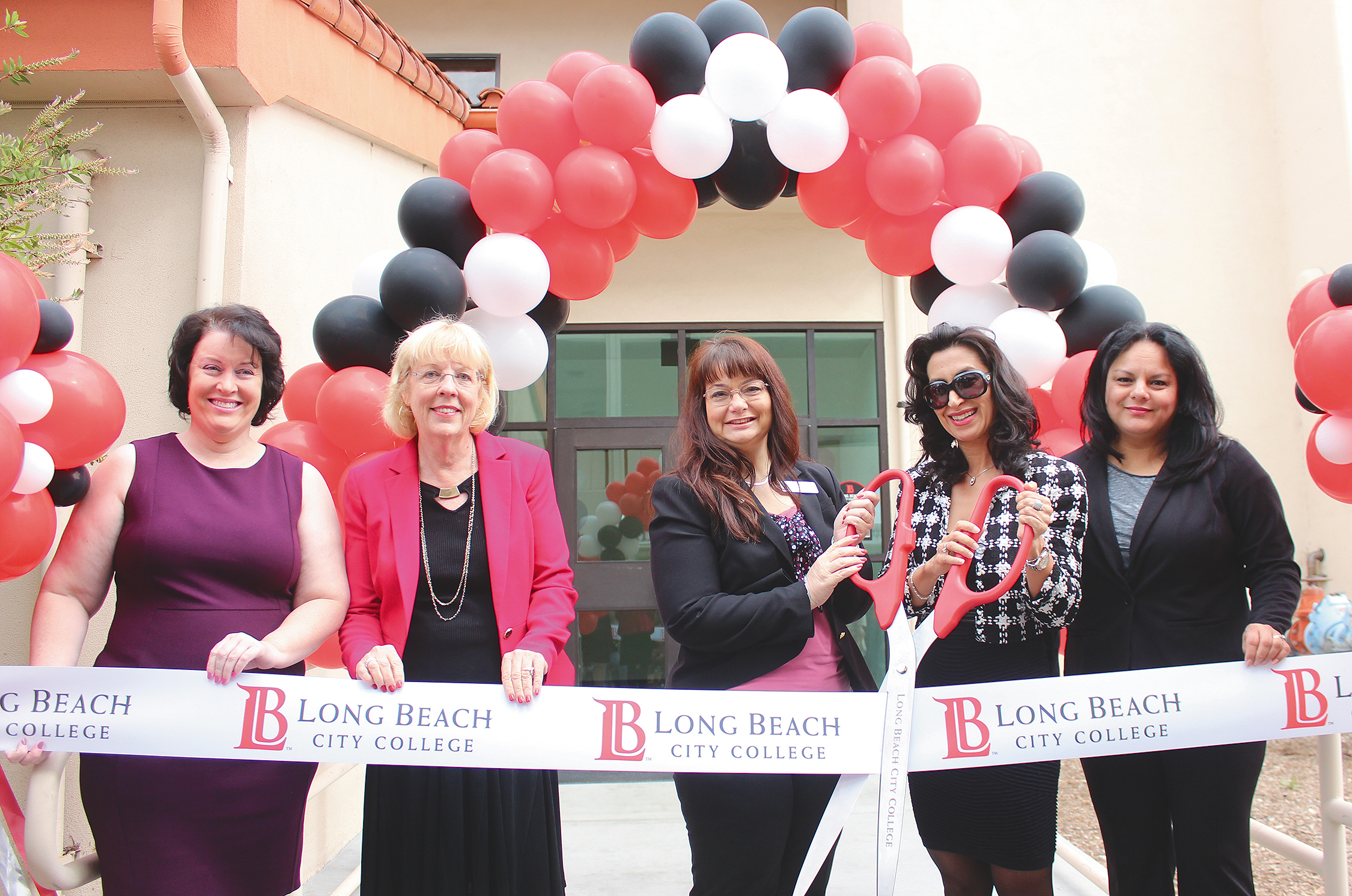 Long Beach City College staff, trustees and faculty celebrated the completion of more than $14 million in renovations to Building D at the college's Liberal Arts Campus. Building D is home to new health and science laboratories, including for anatomy, radiology, medical assisting and microbiology. The renovation was funded with Measure E Bond dollars, $616 million of which were allocated for capital improvement projects on both of the college's campuses. Pictured from left: LBCC Superintendent-President Reagan Ferrragamo Romali; LBCC Executive Vice President of Academic Affairs Dr. Kathy Scott; LBCC Vice President of Business Services Marlene Drinkwine; LBCC Board of Trustees President Sunny Zia; and LBCC Board of Trustees Vice President Vivian Malauulu.
Largest Marijuana Dispensary In The City Opens Its Doors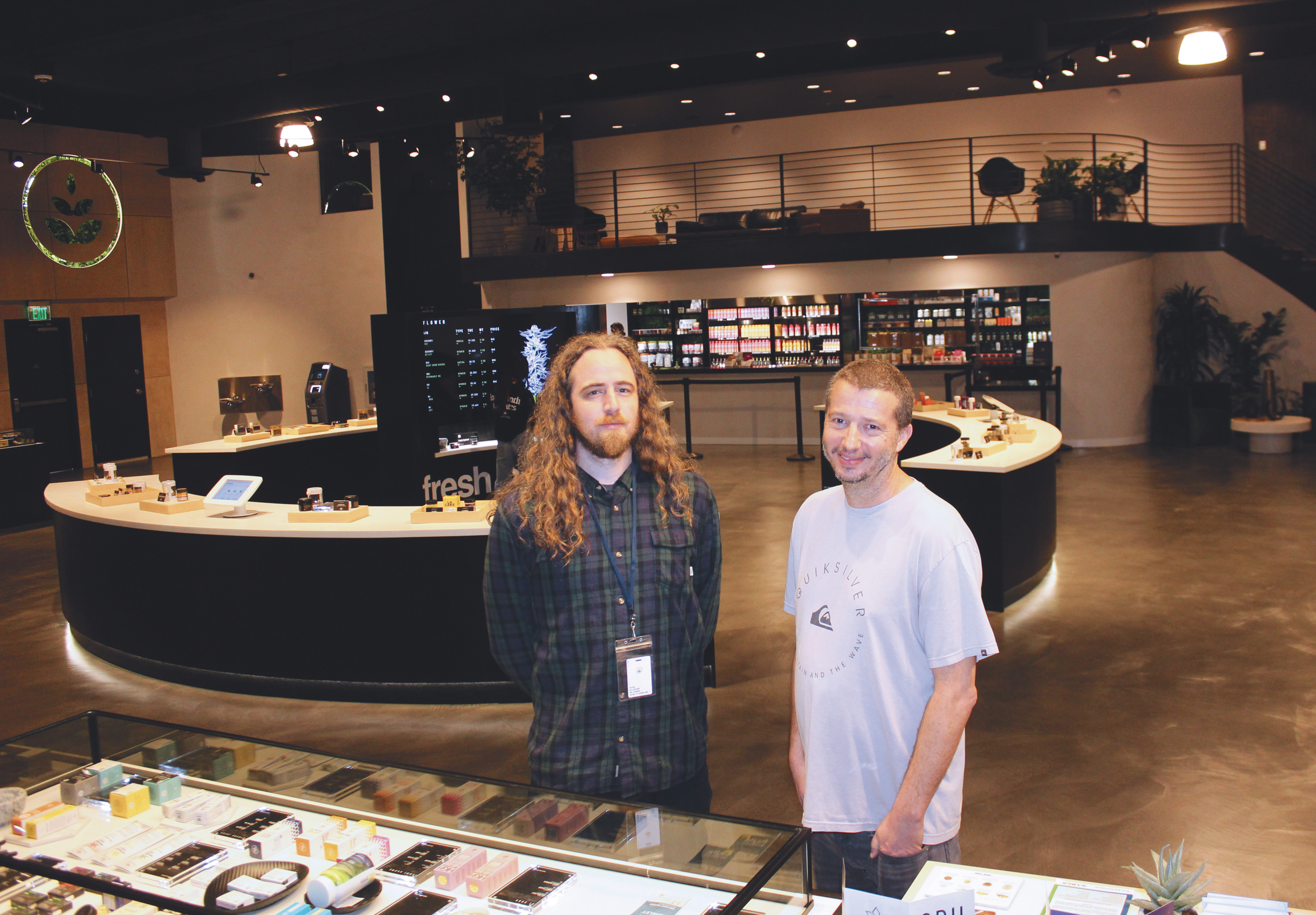 The Circle, Long Beach's newest and largest marijuana dispensary, opened its doors on March 1 and has seen consistent business ever since, according to co-owners Justin Suitor, left, and Cliff Harrison. "We saw well over a thousand people on the first day and then about 700 people the second day," Harrison said. "That was very impressive, and it's been a steady flow of people coming through the door since. We've been very well received by the neighborhood." Located at 1755 Ximeno Ave. near the traffic circle, the dispensary will soon double as a cultivation facility, with plants visible to shoppers in the retail store. The total footprint of the building is about 11,000 square feet, according to Suitor and Harrison. The addition of a mezzanine on the retail side and multi-tiered growing capabilities on the cultivation side bring the total amount of usable space closer to 22,000 square feet, they explained. The City of Long Beach has specific zoning laws for marijuana businesses that vary depending on the type of use – dispensary, cultivation, distribution or testing. According to Suitor and Harrison, on maps denoting where each use is permitted, their location was a "tiny little speck" that allowed for both the cultivation and sale of marijuana. Due to strict regulations requiring marijuana products to be tested prior to being sold, Suitor explained that marijuana grown at The Circle would be sent to an offsite testing facility before returning to the store for sale. As cultivation has not begun, The Circle currently sells products from numerous growers. In the future, Harrison said it is likely the dispensary would continue selling some products from other sources, but that it would focus on in-house products to ultimately build a brand that could be sold in other dispensaries. Suitor and Harrison noted that they have gone above and beyond security requirements. During operating hours, The Circle has an armed security guard; after hours, private security periodically checks on the facility, and camera surveillance is monitored around-the-clock by an outside agency.
Credit Union Receives Warm Long Beach Welcome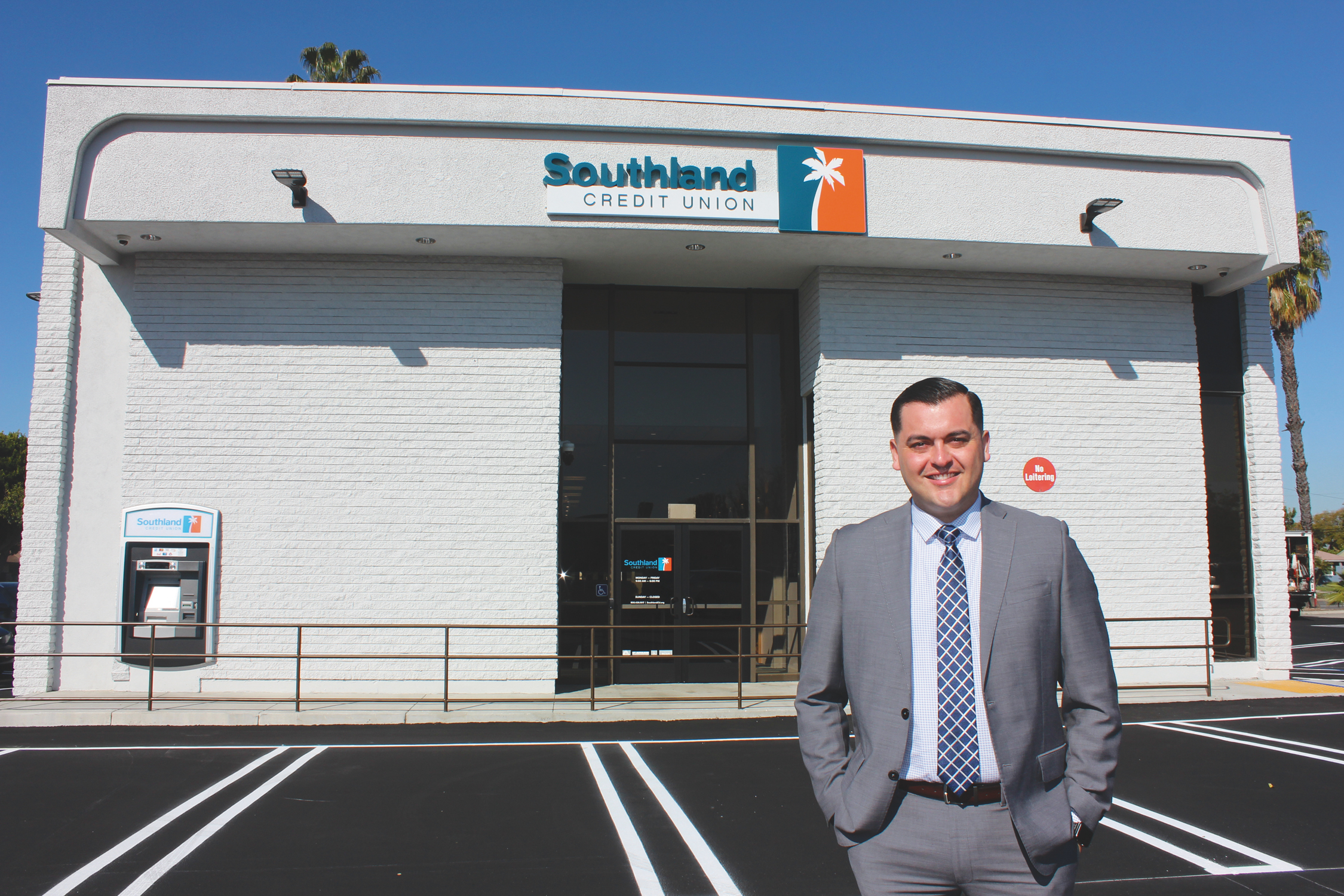 Los Alamitos-based Southland Credit Union celebrated the grand opening of its first Long Beach branch on April 6. Located at 2250 N. Bellflower Blvd., the credit union opened its doors on December 31, according to manager Herman Lopez, pictured at the Long Beach branch. "It has been really good for our members. It's such a beautiful, brand new space, as soon as they walk in it's like a whole experience and they love it," Lopez told the Business Journal, noting that Southland has many members residing in Long Beach. The Long Beach branch is the seventh location Southland has opened since it was founded in 1936. The new branch has already embraced the community by becoming the official credit union for the athletics department of California State University, Long Beach. According to Angela Ratzlaff, public relations specialist for Southland, the branch will continue to engage with and be an active member of the Long Beach community.
** All photographs by Brandon Richardson