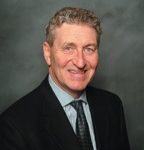 It is no secret that the lending landscape has changed over the past decade. Technology has changed the relationship between borrower and lender, while government regulations brought on by the Great Recession continue to make lending much more challenging than it has ever been.
While the advent of technology theoretically makes tasks like applying for a loan and signing documents easier, lending websites aren't programmed to account for the complexities many consumers face. This can lead to delays and a frustrating experience that requires more manual supervision and involvement than many banks wish to furnish.
On top of that, banks must adhere to increased government regulations in order to fund a home loan, a situation many leaders in the banking industry are starting to question.
"In the early 2000s, bad mortgage laws helped create the Great Recession of 2008," Jamie Dimon, the CEO of JPMorgan Chase, wrote in an annual public letter last month. "Today, bad mortgage rules are hindering the healthy growth of the U.S. economy. Because there are so many regulators involved in crafting the new rules, coupled with political intervention that isn't always helpful, it is hard to achieve the much-needed mortgage reform. This has become a critical issue and one reason why banks have been moving away from significant parts of the mortgage business."
He went on to note that owning and servicing mortgages has become unprofitable in the bank's eyes compared to its other activities, and questioned if it is even a good segment of the industry for banks like his to be involved in, when non-bank lenders are gaining an increasingly larger share of the pie.
In the first quarter, JPM said its mortgage originations were down 18% from a year ago. The nation's largest originator of home loans with 10.7% market share, Wells Fargo, saw its originations down by 23% from the same time last year.
Non-bank lenders had 25% of the single-family loan volume in 2008 at the outset of the Recession. In 2017, they had 54%, and at the end of last year they were up to 59%, according to the Mortgage Bankers Association.
Banks are required to carry deposits for the loans they carry on their books, while non-banks lend mortgages that are guaranteed by Fannie Mae, Freddie Mac and the Federal Housing Administration, among other government-backed agencies. Non-banks have the same lending requirements, but they depend on short-term financing until the loans are sold into the secondary market or to investors. Banks are covered by the FDIC's deposit insurance, but it also makes taxpayers responsible for failures, which is what happened during the financial downturn.
Quicken Loans is the largest non-bank home mortgage originator with 5.1% of the home mortgage market in 2018. It is the number three lender in the country in this category. Both JP Morgan and Wells Fargo acknowledge that the non-bank competition is here to stay.
Some analysts question this trend and the safety to the financial industry, but many in the mortgage industry point out that non-banks are so highly regulated and endure so much scrutiny that they will have no more problems than banks in the event of a downturn. A 2008-style bailout could still happen with banks, it is noted, while non-bank lenders most likely would not be in the same position.
The trend is obvious, and while those at Wells Fargo are optimistic that they can still compete in the single-family loan arena, others like JPM may be more inclined to look at the more profitable areas of lending and let non-banks take over the home mortgage side of things.
Terry Ross, the broker-owner of TR Properties, will answer any questions about today's real estate market. E-mail questions to Realty Views at terryross1@cs.com or call (949) 457-4922.