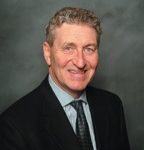 Harvard University and its Joint Center for Housing Studies recently published its latest annual forecast predicting how much will be spent over the next year by homeowners in remodeling and repairs – and for the first time in a decade, the analysis anticipates that spending for home renovation will be down.
In its Leading Indicator of Remodeling Activity, the Harvard center sees the recent trend of 5-7% growth in recent years slowing down in 2019 and predicts an outright decline in 2020, which would be the first since 2010.
The reasons for this, especially related to residential real estate sales volume and values, seem to be part speculation and part fact in an economy that appears to have conflicting indicators. While signs of consumer spending and job growth are healthy, slow wage growth and a lack of affordable housing appear to be constricting the economy.
The National Association of Realtors (NAR) just reported that sales of previously owned homes were down 2.2% in September from the previous month, even though prices have been inching up. But as home sellers and agents will tell you, in today's market it is much harder to sell a home at asking price than it was a year ago. Usually remodeling activity is a good indicator of the health of the housing market and consumer confidence, so a drop in spending on remodeling could be an indicator of a slowing trend in home sales.
Home sellers will often spend on home improvements before a sale, but over the past few years, the "fix and flip" mentality of many of the buyers have clouded statistics on how many homeowners are actually investing in their properties to live in for the long-term, rather than flipping them for a quick profit.
Younger buyers in today's housing market are looking for a home they can move into without having to make repairs, even repainting, providing a ready audience for the flippers who have entered the market having watched it done on cable TV or attending a seminar promoting this concept. As with most hyped-up trends, what happens in real life differs from the dream, and many flippers are disappointed when the anticipated profit doesn't materialize.
Homeowners who plan to remain in their residences for a while also invest in remodeling, usually as values are increasing. They can pull money out of the equity in their home to pay for the improvements.
Abbe Will, the associate project director for Harvard's Remodeling Futures Program, noted that the data used for their study was sourced from a number of economic indicators compiled by the U.S. Census Bureau, including the sales of existing homes, housing starts, residential remodeling permits and the amount of building materials sold.
Will told the Wall Street Journal that a slowdown in this market segment could be worrisome. "We have some reason to believe this may be a turning point in the cycle for home remodeling, but it could be a hiccup," she said. Low borrowing costs "could help keep the market chugging along for a little more and maybe these declines won't turn into a negative."
Interest rates, which are still low compared to historical standards, appear to be on course to stay low or even go lower since the Federal Reserve backed off planned rate hikes.
Home improvement retailers such as Lowe's and Home Depot don't appear to be feeling any of the impact in the home remodeling reduction, as their stocks are at all-time highs this year.
While we are still seeing a lot of speculators buying homes with the aim to fix and resell for a profit, no one appears to have statistics on how much of the remodeling market is made up of  this category. There is a possibility that the fix and flip segment of the market could be waning as the upward price boom stalls, making this strategy riskier for speculators.
It's impossible to tell – without distinguishing between speculators and homeowners – if this is a key factor in the decline of remodeling expenditures or rather just a normal softening of the market after a decade of recovery.
Terry Ross, the broker-owner of TR Properties, will answer any questions about today's real estate market. E-mail questions to Realty Views at terryross1@cs.com or call (949) 457-4922.