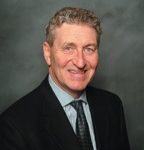 While the housing market is experiencing a malaise this spring with homes lingering for longer periods on the market and buyers being more cautious about how much they are willing to spend on a dwelling – which has impacted home prices in all areas of Southern California – the low number of homes carrying delinquent mortgages indicates solid national consumer strength.
As of February, the number of mortgages that were past due by more than 30 days had dipped to a 19-year low for the month at 4%, and the foreclosure inventory rate was at a 20-year low at 0.4%. This is remarkable, considering how strong the residential real estate market was in the early 2000s before the recession hit in 2008.
According to CoreLogic, these early-year statistics are driving consumer home equity to record levels, which is contributing to the low delinquency rate.
"The persistently impressive economic expansion continues to drive down housing market distress, with delinquencies and foreclosures hitting near two-decade lows," CoreLogic's deputy chief economist, Ralph McLaughlin, stated in a May press release. "Furthermore, with unemployment at a 50-year low, wage growth nearing double-digit inflation and a positive demographic structure that will drive housing demand upwards, the future of U.S. housing and mortgage markets look bright even if short-term indicators suggest cooling."
This might seem like a statistical anomaly, since most sellers and their agents have seen a softening of the market this year and a slight lowering of expectations when it comes to asking prices. But the good news is that the current blip in price escalation does not appear to be impacting the ability of owners to make their payments and hold onto their homes. This says volumes about the current U.S. economy and that many of the lessons of the housing bubble have not fallen on deaf ears.
"We are on track to test generational lows as delinquency rates hit their lowest point in almost two decades," noted Frank Martell, president and CEO of CoreLogic. "Given the economic outlook, we are likely to see more declines over the balance of this year. Reflective of the drop in delinquency rates, no state experienced a year-over-year increase in its foreclosure inventory rate so far in 2019."
Not all states and metro areas share the same trend – and those that are seeing the most and least delinquencies among the 10 largest cities is somewhat surprising. New York, Miami and Houston have the highest delinquency rates at 5.0 or higher, while the lowest among the Top 10 is San Francisco – the priciest area in the country. Holding the ninth ranking is Denver. Both of these metro areas are below 2% in delinquencies of 30 days or more. Los Angeles is eighth at 2.5%.
When it comes to statewide figures for mortgages that are at least 30 days behind, Mississippi, Louisiana, New York, Alabama and West Virginia are all well above the national average of 4%. The states with the lowest rates of delinquent mortgages of 30 days past due are North Dakota, Idaho, Washington, Oregon and Colorado, all with rates of around 2% or lower. None of these states are on the ranking of America's most affordable housing markets, so these numbers attest to the strength of the economies in these areas since homeowners are keeping up with their payments for the most part despite the fact that housing costs are relatively high when compared to median incomes in the area.
This trend is actually good news for the housing market and the economy in general, and demonstrates that some of the larger problems with homeownership have been rectified by some of the changes in regulations for lenders – along with the various programs that have helped homeowners to modify their mortgages.
Terry Ross, the broker-owner of TR Properties, will answer any questions about today's real estate market. E-mail questions to Realty Views at terryross1@cs.com or call (949) 457-4922.