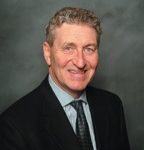 Despite a year full of sketchy, downbeat news and predictions about where the housing market is headed, the fourth quarter is starting with some surprising statistical news: The doom and gloom predicted for 2019 and 2020 might have been a bit overblown.
Even though agents and sellers might feel that the market was not as strong this year as it was in 2018, there appears to be some renewed interest on the part of buyers in the fall season, a time of year when sales usually start to trail off after the summer selling season.
Mortgage rates have drifted lower over the past few months, helping the affordability factor, and buyers are aware that the window for these low rates might not last long if the economy picks up steam.
Quicken Home Loans' Home Value Index for the average appraisal was 2.15% higher in September than in August – the largest monthly jump in five years. The year-over-year annual increase for the month of September was 6.52% – two percentage points higher than the annual growth rate in August.
Quicken also publishes its National Home Price Perception Index (HPPI), which measures the difference between what owners believe a property is worth and what trained appraisers give as their opinion of value. In August, appraisals averaged 0.64% less than what owners expected, while in September the difference was only 0.49%, indicating that owners and buyers have more optimism in how strong home values are.
"The HPPI is a reminder to have a good grasp on your area's unique housing market before you start the mortgage process, for either a home purchase or a refinance," executive vice president of capital markets for Quicken Loans, Bill Banfield, noted in HousingWire, a website dedicated to mortgage and housing market news. "Underestimating your home value could, understandably, feel like a windfall. But if a homeowner overestimates their home value, the mortgage could need to be reworked when refinancing – possibly even requiring the buyer to bring more cash to the closing table," he stated.
Another surprising statistic is that in 55% of the metropolitan areas studied, the average appraisal was higher than had been anticipated – so appraisers are validating the stronger values and owners and sellers are not over-inflating their opinions on the value of their properties.
Homeowners in Boston and Charlotte appeared to underestimate their home's value the most, with appraisals 1.71% and 1.61% higher, respectively, than the owner's estimate. On the other end, Chicago owners overestimated their home's value the most: by 1.67%.
"The clear news from the HPPI data is that homebuyer interest is not falling with the leaves," Banfield added. "Despite the start of the school year, and the introduction of cooler temperatures in parts of the country, home shoppers are still active. Buyer interest, combined with persistently low home inventory, continues to pump up home values. With August's jump in homebuilding, at its highest level in 12 years, there could be some hope on the horizon for home shoppers who haven't been able to find a home that there is a perfect fit at the right price."
Another piece of good news for housing was the September jobs report, which showed that jobs and consumer buying power should aid in a strong housing market moving forward, according to First American Deputy Chief Economist Odeta Kushi.
The unemployment rate fell to a five-decade low, with the economy gaining 136,000 jobs in September and wage growth up 3.5%, spelling an increase in consumer spending. "The housing market, by many metrics, had one of its best months in August 2019, as it was buoyed by lower mortgage rates, favorable demographics and the continued growth in wages, which contributes to higher household income and stronger purchasing power," Kushi told The Mortgage Leader.
Another positive indicator is the prime-age labor force's (25 to 54-year-olds) participation rate, which continues to climb and was up 0.8 percentage points compared to a year ago. Although not back to 2007 levels, this statistic must continue to rise for wage growth to continue to grow.
If these trends continue, then the predicted housing slump may end up being just a minor bump in the road.
Terry Ross, the broker-owner of TR Properties, will answer any questions about today's real estate market. E-mail questions to Realty Views at terryross1@cs.com or call (949) 457-4922.