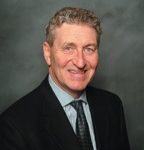 Despite the headwinds that have confronted the multi-family apartment market over the past few years with issues such as rent control, increased regulation, the shortage of labor and materials for new building, the multi-family sector is promising to continue to outperform analysts' predictions in 2020.
As recently as a few years ago, 2019-2020 was expected to bring the next dip in the housing cycle, but there was plenty of optimism at the recent National Association of Home Builders (NAHB) International Builders Show in Las Vegas.
During a press conference at the show, it was noted that apartment building values have returned to pre-recession levels, and in 2019, multi-family starts were 116% of the national average for all types of housing. Urban areas are getting most of the attention by builders, who are seeing an emerging trend: younger people are becoming more interested in apartment units. Retirees are also looking in this direction as a more affordable, low maintenance option when units are in walkable neighborhoods that offer services, social activities and entertainment.
"Apartment developers and designers are incorporating features into their communities like coffee bars, rooftop cafes and bars, bowling, indoor basketball and more," Sanford Steinberg, founding Principal of the Steinberg Dicky Collaborative in Houston and Austin, Texas, said. "The goal is to attract and retain the renters and 'renters-by-choice' who prefer a stimulating lifestyle in a great apartment community that offers all the amenities they are accustomed to in the home they lived in or strive to obtain."
According to the numbers released, millennial home-buyers have pushed the home ownership rate back up to almost 65%, but rising home prices prevent many in this group from buying, and they remain in the rental market for a number of reasons.
"Research shows that 22% of young adults – ages 25 to 34 – still live with their parents, a trend that will continue to create a drag on household formation from 2020-2025," according to NAHB economist Danushka Nanayakkara-Skillington, assistant vice president for forecasting and analysis. "That group's challenges in looking for an apartment can be attributed to student debt, rising rents or even competition with seniors who opt to downsize to a smaller home or apartment."
Developers have taken notice and the prediction for this year is a 1% increase in rental housing starts and a 4% improvement in 2021. On the lending side, multi-family loan originations are set to hit an all-time high in 2020, according to the Mortgage Bankers Association. Permits, starts and completions for apartments were at or near this cycles' highest levels in 2019.
CBRE Group, Inc., has researched the top multi-family markets for 2020 with Austin, Atlanta, Phoenix and Boston leading the way. The top three are very high-growth metro areas as measured by population, number of households, employment and multi-family demand. The research shows that suburban multi-family will outperform urban areas with higher rents and lower vacancy rates.
Also, according to CBRE, several smaller metro areas (less than two million population) are expected to be top performers in 2020 because of favorable fundamentals such as population growth and a lack of previous development. The upgrading of these areas makes them ripe for new development. Among the cities that finished last year with at least 4% growth in rents were Albuquerque, Birmingham, Colorado Springs, Greensboro, Memphis, Tucson and Dayton, Ohio.
Probably the largest unknown – and a possible damper in several areas – was the emergence of rent control last year. Oregon passed a 7% annual cap on rents early in 2019, and New York and California followed with their own new regulations that instituted 7.5 and 5% caps, respectively, on allowed annual rent increases. Both Illinois and Washington are said to be contemplating similar moves.
The effects of rent control on new building have been mixed thus far. New York has seen a 9.2% drop in multi-family investment, according to numbers compiled by CBRE for the first part of 2019, while Los Angeles saw a 9.8% slide. Interestingly, San Francisco, which has the same statewide rent control ordinance, saw a 7.4% increase in multi-family investment and the city of Portland rose by 23.5%.
Despite the variance in these numbers, most housing economists contend that building more housing – not rent control – is the answer for keeping rents affordable, because developers need to make a return on their investment to continue building.
"Rent control would freeze investment nationwide and eliminate property owners' ability to recoup costs and reinvest in maintenance and upgrades," said Jim Lapides, vice president of strategic communication at the National Multi-family Housing Council, who noted that in its recent survey 34% of investors have already reduced their investments in apartments and nearly half are considering doing so in the near future. "Such policies would further stretch the imbalance between supply and demand and cause the housing we already have to fall into disrepair."
While every market is different and has its own challenges, it appears that, broadly speaking, multi-family apartment production and operations are on the upward swing in the current economic cycle.
Terry Ross, the broker-owner of TR Properties, will answer any questions about today's real estate market. E-mail questions to Realty Views at terryross1@cs.com or call (949) 457-4922.