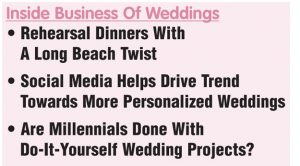 When it comes to rehearsal dinners, Long Beach has plenty unique venues to offer. The city's sweeping views of the ocean and historic downtown core provide the perfect backdrop to practice for one of the biggest days in many couples' lives. To give their rehearsal dinner a distinct local touch, many couples choose venues that offer opportunities to personalize their event while showcasing references to the city's history and unique location.
One Long Beach institution that remains on the top of the list for its traditional, historic flair is the Queen Mary. Popular for destination weddings, the ship's three restaurants and numerous salons offer old Hollywood glamour and sweeping views of the harbor. "It's very glamorous, very elegant," Sabine Dubois, director of catering at the Queen Mary, told the Business Journal. "We sell the experience, the history."
Dubois said many of the couples who book with the ship host all their festivities onboard, from the rehearsal to the vows. "They don't want to leave; they want to explore the Queen Mary," she explained. For couples who decide to exchange rings on land, rehearsal dinners on the ship are an opportunity to indulge in some traditional glamour in a historic setting the night before. "Even if they don't do their wedding here, they still do something here, because the ship really is an icon," Dubois said. "We have something very unique. It's almost like the Eiffel tower."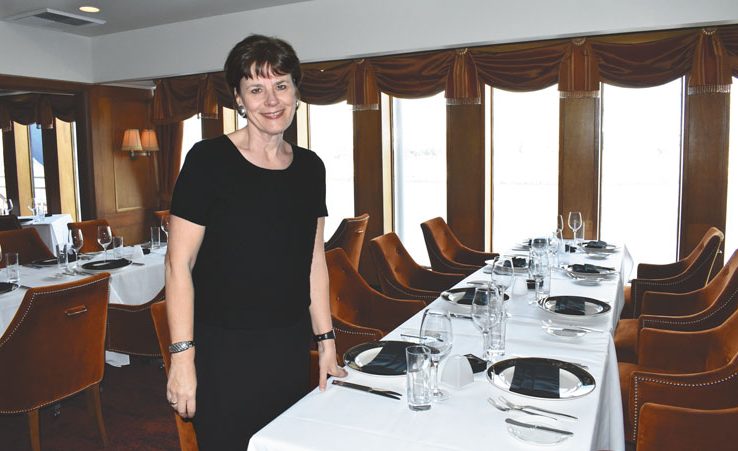 For couples who desire a view of the iconic ship, Harbor Breeze Cruises offers private charter vessels for rehearsal dinners and weddings with a full service that includes food and music onboard. "We provide everything: the music, the vessel, the catering, the bar," Nilda Langston, the company's vice president of operations, said.
The view from the ocean is one of Harbor Breeze Cruise's main selling points, Langston explained. "Our downtown is just so beautiful; our skyline is just so beautiful. Couples, as they come in, get to experience the ambiance that downtown offers," she said. "It's a great photo opportunity."
Langston said couples are becoming more aware of the personal touch an unusual location can add to their celebrations. "We've had quite a few people tell us that they really don't want to do the same, typical restaurant, hotel room or banquet room. They like the fact that they're on a boat, just with their own group," she said. Now, she hopes more couples will become aware that this unique experience is available in Long Beach. "Lots of people think of boats and charters and they think Newport [Beach]. They don't realize that Long Beach can do that too," Langston said.
Onshore in Downtown Long Beach, L'Opera invites couples and their guests to savor traditional Italian cuisine in a glistening private dining space, complete with marble floors and murals of the Italian countryside. "It's nice and cozy. You have the wine cabinets surrounding the room – it's a beautiful space," the restaurant's event coordinator, Justine Nevarez, said of the downstairs dining room.
"We've been here for almost 30 years now, we're kind of a staple in downtown," Nevarez said. The restaurant's menu, which is adaptable to the couples' preferences, features traditional meat dishes as well as pasta and sauces made in-house. "We have lots of classic northern Italian dishes and flavors on our menu," Nevarez noted.
Whether it's an elaborate dinner or a quick bite before the big day, Nevarez said couples who host their weddings at hotels and other venues in the downtown area like to host their rehearsal dinner at L'Opera because of the restaurant's proximity to other dining and entertainment options and its warm ambience. "It's just nice to change it up between the two [events] and have a different vibe for each," she explained. "We like to carry the same family tone from the restaurant down to our private dining events and rehearsal events."
In East Long Beach, the Earl Burns Miller Japanese Garden at California State University, Long Beach (CSULB) offers couples a secluded, natural environment right on the college campus.
"Once you come into the garden here, you just feel like you somehow magically transported yourself to Japan," the garden's senior director, Jeanette Schelin, said. "Gardens have maintained their place as popular venues as wedding trends continue to develop over the years," Schelin added. "Gardens are common grounds. Regardless of a person's ethnic or religious background, a garden is a place where everyone can feel welcome and comfortable."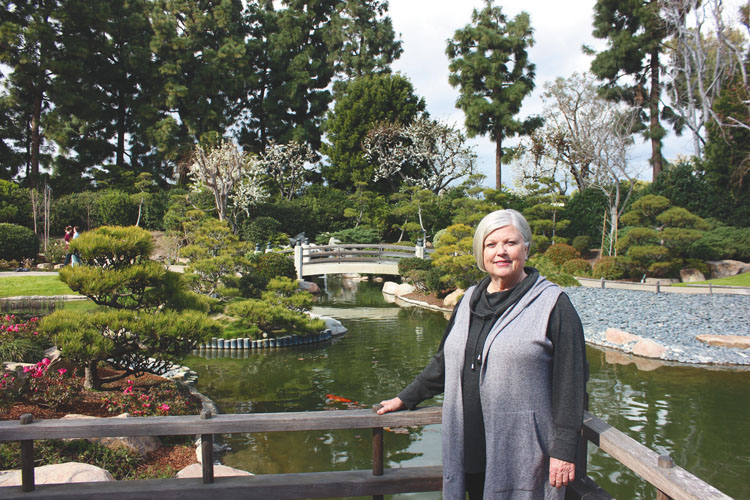 Schelin said the "American garden in a Japanese style" is a reflection of Long Beach's role as a major trading port between the United States and Asia. "When the idea came to develop the garden, it was put within the context of Long Beach being an international city," Schelin explained. "The Japanese garden really acknowledged the relationship between Long Beach and its Asian trading partners. Long Beach faces Asia, and there's quite an Asian influence in Long Beach," she said, noting the history of immigration from Asia and the Pacific Islands to the Long Beach area.
Rehearsal dinners at the garden are usually hosted in a tented area just steps away from the Koi pond. Couples hosting festivities there are supporting the maintenance of the garden, including its scaled inhabitants. "The general public doesn't think of [gardens] as museums, but we have a collection of plants and animals that we curate, and we maintain them," Schelin explained.
Additionally, the garden's event management team provides an opportunity for CSULB students seeking a career in hospitality and event management to gain job experience. "Every year we have this wonderful influx of young people that keep us very up-to-date," Schelin said. "Wedding trends come and go, and we want to be responsive to that."
Lovers of hearty foods can also host their sweet-and-tangy meat feast at the Naples Rib Company on 2nd Street, one of the Japanese garden's five accredited caterers. "If you think ribs are unusual for a rehearsal dinner, I'm doing them all the time for weddings," the restaurant's proprietor, Dave Ursini, told the Business Journal. "You can't really find one person who says: I don't like barbecue."
Ursini said the main draw for couples to host their rehearsal dinners at his restaurant is its private space reserved for events, which is stocked with all the multimedia equipment needed for speeches and slideshows. It also has an intimate atmosphere. "It's warm, it's a dinner house, it's cozy," Ursini described.