Some laid-off employees are declining offers from restaurateurs to return to work because they're making more money on unemployment thanks to an extra $600 per week from the federal government. Others have turned down their old jobs because they're concerned about getting sick during the ongoing coronavirus pandemic.
"I think there are valid concerns by employees that are afraid," said Carl Dene, owner of Michael's On Naples. "But I also think there are a lot of people potentially using … this bonus unemployment as an excuse to not go back to work."
Dene applied for and received a loan through the Payroll Protection Program, or PPP, as part of the CARES Act signed by President Donald Trump in March. The purpose of the program is to reduce the number of people on unemployment by providing businesses with emergency funding, which can be fully forgiven if staff is hired back.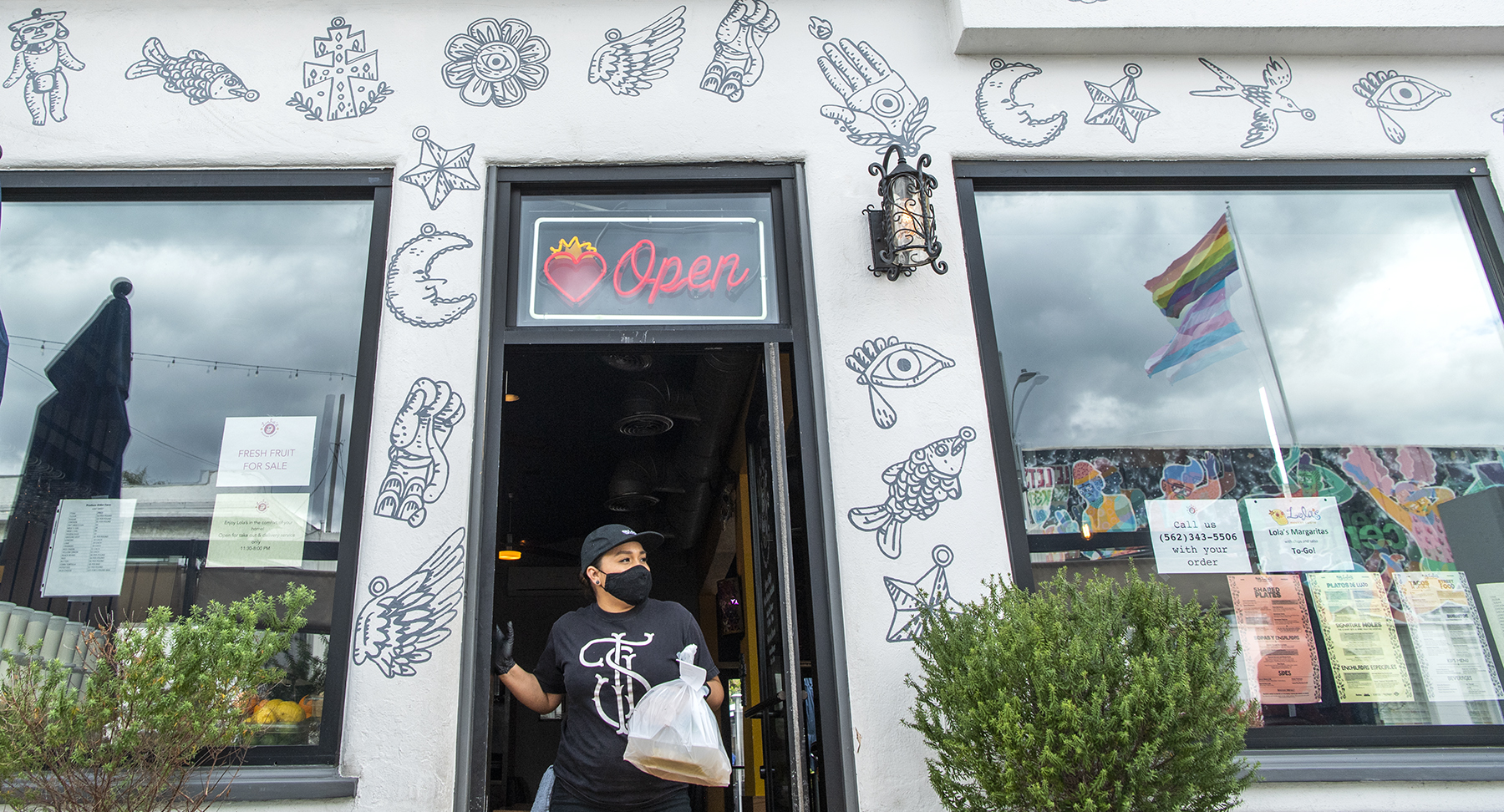 Upon receiving funding, Dene said he offered positions back to all his employees. He said he had plans to retool his business by offering delivery services in the Naples community, as well as introducing events such as virtual cocktail hours. But more than half of his 50 employees declined, so he could not put his plans into action.
"Their job was being a server in a fine dining restaurant, that's what they want to do, but they can't do that right now," Dene said, adding that he fully understands and appreciates the situation his employees have been thrown into.
"I really don't see a light at the end of the tunnel anytime soon," he said.
The two well-meaning federal programs—PPP and extra unemployment benefits—have put employers and employees at odds, leaving each to sift through the uncertainty and weigh their options. On one hand, employees are making more money on unemployment than they would be working at a restaurant with few, if any, customers; on the other, employers will be saddled with more debt if they cannot restaff quickly enough.
Through the federal CARES Act, people on unemployment are receiving $600 per week on top of what their normal benefit would be. Federal Pandemic Unemployment Compensation, as it's called, began April 4 and runs through July 25. The program includes those who had work hours drastically reduced, as well as those who have been laid off. Congress included the bonus due to the uncertain length of forced closures, as well as the need for people to continue paying bills while being told to stay at home and not work.
For many restaurants that remain mostly shutdown due to coronavirus-related health orders, the inability to rehire all previous staff is a non-issue until they're allowed to reopen. However, for businesses like Michael's that received a PPP loan, rehiring quickly is critical.
Payroll Protection loans may be forgiven in full if the recipient restaffs to the same level as prior to coronavirus-related layoffs and at least 75% of the loan is used for payroll expenses. The amount of loan forgiveness decreases if staff are not rehired by June 30 or if non-payroll expenses exceed 25% of the loan.
The 908, a restaurant at Long Beach Exchange, also received a PPP loan. According to co-owner Todd Miller, another looming hurdle for restauranteurs is the fact that when their businesses are finally allowed to reopen, it will likely not be at full capacity due to social-distancing requirements. This means fewer customers and, in turn, a much longer delay in the return to the amount of business seen before COVID-19.
Servers Jessica Velez and Thomas Driskell, who are dating, both have worked at The 908 since the restaurant opened in June 2019. The couple did not return to work when owners reached out to staff because the customers and money-making ability have not yet returned. Both are collecting unemployment.
"In our industry, it's not always certain what you're going to be taking home each week," Velez said. "Obviously, we want to stay safe. If there's any way to not go back, having less risk of getting sick, that's ideal."
Less business means fewer and/or shorter shifts for employees. When employees do work, fewer customers means fewer tips—the lifeblood of servers and other gratuity-based occupations. According to the U.S. Treasury Department, PPP recipients are required to rehire staff for the same wages at the same number of hours.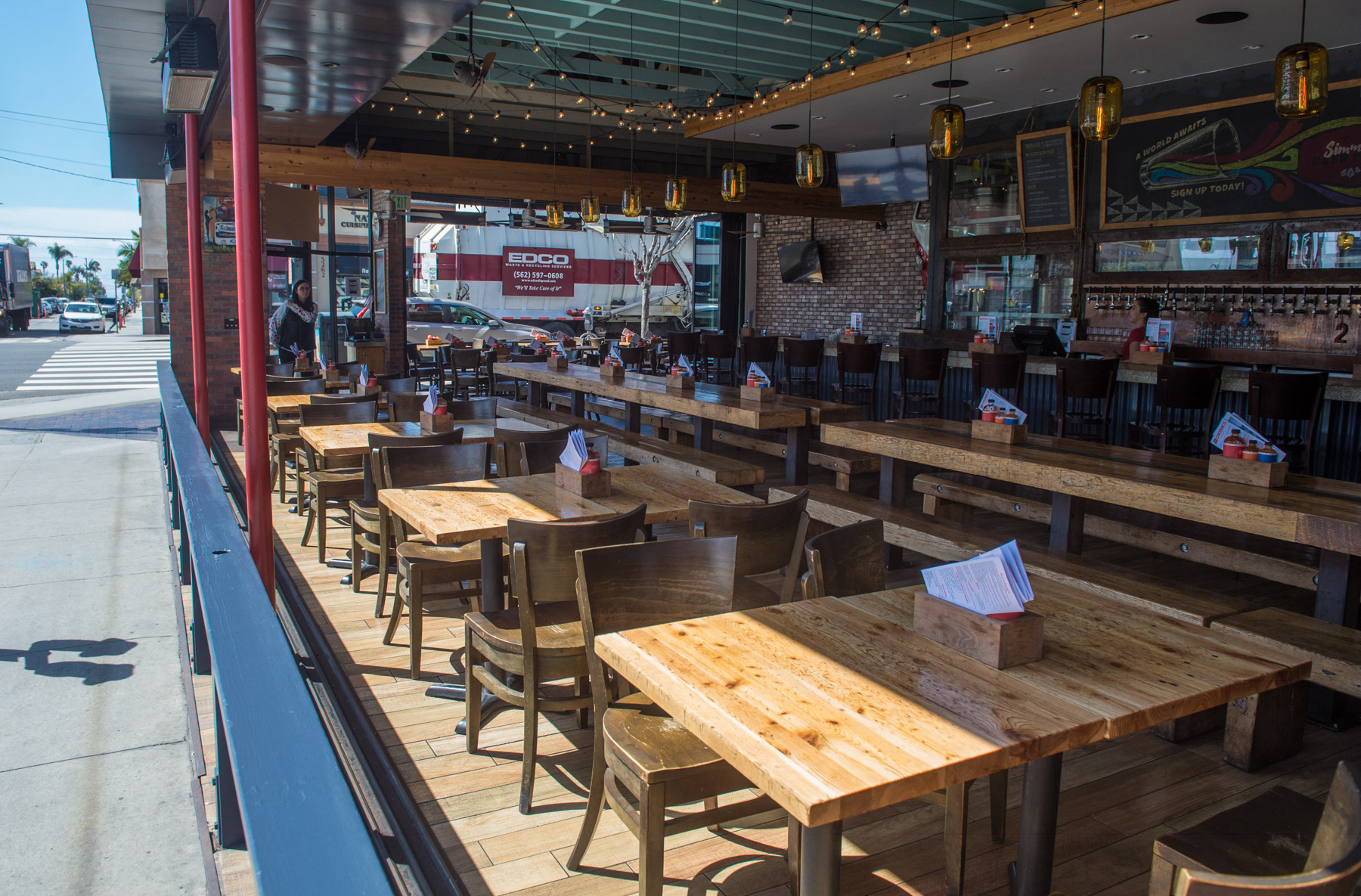 As outlined on the U.S. Office of Unemployment Compensation website, if employees are asked to return at reduced hours and reduced earnings, they may continue to collect unemployment without penalty, including the additional $600 per week. Concerns about health and safety are also acceptable reasons to decline work, if business owners are not in compliance with health guidelines.
"We've had quite a few of our team members tell us that they are good right now," Miller said, noting that many said they would prefer to wait until more business was allowed at the restaurant. "I don't fault anyone for that. It's a tough decision for them—they have guaranteed money and they have to pay bills. No one knows what this is going to look like in two months."
Unemployment benefits may be halted if the recipient declines an offer to return from a business owner who has met the hours, wages and health requirements,  according to Nick Schultz, executive director of Pacific Gateway in Long Beach. 
According to a treasury department fact sheet, exemptions to the loan forgiveness rules will be made for recipients who have employees who decline a rehire offer as long as there is documentation of the offer and refusal.
Both Velez and Driskell said if faced with choosing between their jobs and extra unemployment benefits, they would return to work. However, they each said they would continue receiving unemployment until the added benefits expire as long as their positions remained secure. The couple said they would not decline work if it put any undue hardship on the restaurant.
"When we do go back, after all this, we're not going to be making the same kind of money as we were before," Velez said. "What we've been doing with this money we've been [receiving]—not having things to do and spend money on—is saving up. We're just trying to prepare as best we can."