Over the past 15 years, California's stem cell program has funded over 1,000 research, training and community engagement projects focused on stem cell technology in the state. 
But in October of last year, the agency in charge of administering the state's stem cell program awarded its last round of new funds, allocating the last of a total of $3 billion in funding approved by California voters. Now, the author of Proposition 71, which established the program in 2004, is seeking another round of $5.5 billion in funding for stem cell research in a measure vying for a spot on the Nov. 5 ballot.
"The scientists and patient advocates in California have proven through the California stem cell initiative funding that they can change the future of medicine and human suffering," the measure's author, Robert "Bob" Klein II told the Business Journal. "California funding has filled the gap of the federal government's failure to fund this revolution in medicine."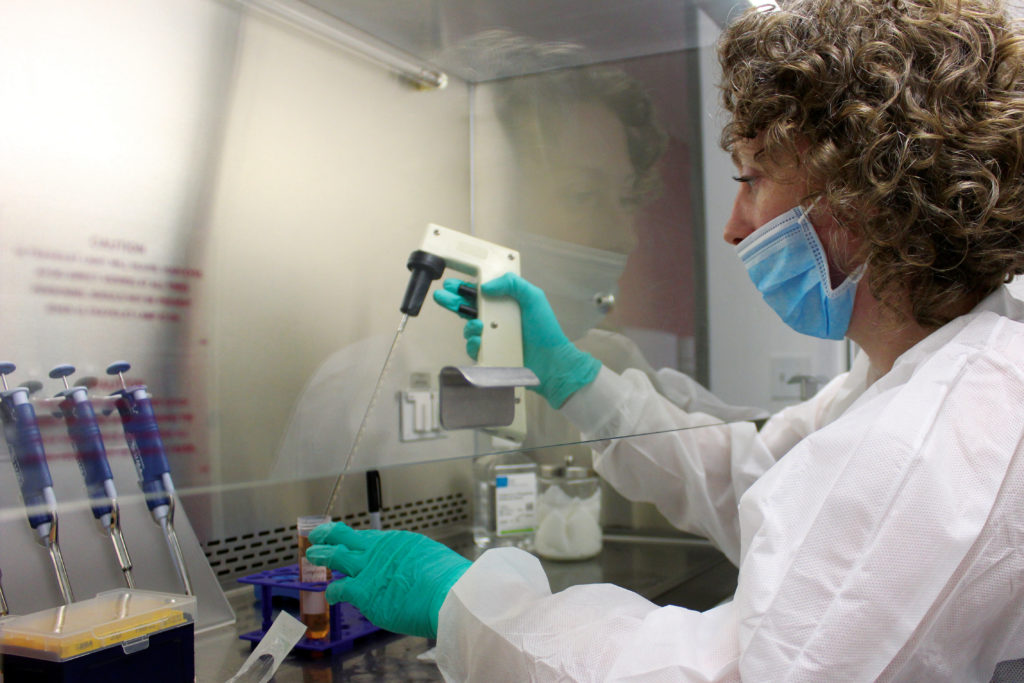 Klein's interest in stem cell research and regenerative medicine arose from his youngest son's ultimately fatal battle with diabetes. Diagnosed with Type I Diabetes at age 11, Klein's son Jordan required human insulin-producing beta cells, the artificial production of which – to the best knowledge of the scientific community at this point – requires stem cells. 
In 2016, 26-year-old Jordan Klein died of complications related to the disease, two years after scientists first made significant progress on finding a treatment developed with the help of human embryonic stem cells. 
Klein blames the federal government's resistance to embracing stem cell research for the lack of adequate treatment options that lead to his son's death. "My youngest son died. If they hadn't held it up in D.C., he would be alive," he said. "How many children, how many adults are going to die before they create enough stability to advance therapies that mitigate or cure these chronic diseases?"
For years, Klein – a wealthy real estate developer – had tried to affect change on the federal level, before shifting his attention to his home state. "I became focused on what California could do, because the federal government was encumbered by religious issues," he explained.
Despite having no experience in the field of scientific research, Klein was able to mount a successful campaign, with 59.1% of California voters approving the creation of a state-funded stem cell program and an agency to govern it. The California Institute of Regenerative Medicine held its first meeting in December 2004 and issued its first round of funding in 2006, after battling several challenges to the proposition in state and federal court.
Since then, CIRM's funding has enabled conferences, translational research projects and clinical trials exploring cures for various types of cancers, diabetes and neurological disorders. While a majority of funding went to the University of California's main campuses as well as regenerative medicine companies and institutes in major hubs like San Diego and the Bay Area, California State University, Long Beach and Torrance-based Pathways to Stem Cell Science have also received funds from CIRM.
"CIRM has created a new industry in California that has been tremendously beneficial for the California economy," Dr. Victoria Fox, president of Pathways, told the Business Journal. Her company, which offers stem cell extraction and education services, has received both direct and indirect funding from CIRM. 
Last year, Pathways hosted the SPARK Annual Meeting, an event that highlights the scientific accomplishments of students in the SPARK high school summer training program funded through a CIRM grant. Fox's company also provides educational services through CIRM's Bridges program at CSULB, in which students from state and junior colleges compete for six-month lab positions at UC research labs.
"[These programs] are important to us, not only because they generate income to operate, but because they generate a workforce," Fox explained. 
She said other companies often approach her in search of stem cell scientists. If voters decided not to extend funding for CIRM and its program in November, Fox said she'd be hard-pressed to find an equivalent network for talent acquisition. "I don't know where I'm going to refer companies to find talent. I really don't know."
Dr. Aaron Levine, an associate professor at the School of Public Policy at Georgia Tech, has focused primarily on the intersection between public policy and bioethics. In this context, Levine has followed and reviewed California's stem cell program for years, and he agreed that its impact has been transformative.
"CIRM stepped in to fill a gap when the National Institutes of Health was restricting its funding in this space," Levine said. "The research that CIRM has supported, as well as the training programs, has had quite a big impact on the field."
But Levine also pointed to what he described as "missed opportunities," as the program enters its bid for renewal. One example is the new proposal's requirement to commit a certain percentage of funds to finding cures for specific diseases, such as Alzheimers and other neurological disorders. 
"From a science policy perspective, I don't really like that. I would like the funding agency to have the flexibility to fund the best science they see submitted, the most promising science," Levine said. Klein argued that setting aside a certain percentage of funds for research on neurological diseases will ensure that they won't be left behind in favor of less costly research projects. 
Levine also noted that the program has yet to resolve one crucial question: Who will pay for patients' treatment with costly stem cell therapies once they're ready to hit the market? Per-patient costs for stem cell therapies can easily reach several hundred thousand dollars and as research advances, more patients are expected to qualify. 
"Suddenly, that's just such a substantial sum of money that it becomes a fundamental challenge to how we pay for healthcare, how we pay for medicine in the United States," Levine said. Subsidies for California residents, whose taxes helped pay for the research necessary to bring these cures and therapies to market, would be one option, Levine noted.
Despite these concerns, Levine said he supports the measure to extend the program. "Even though this is not the perfect measure, I think there's a lot of value in CIRM and it makes sense to continue it," he said. In the end, it will be up to California voters to decide. 
"It largely will rise and fall on whether there's a motivated campaign for and against it and what people who've never really thought about stem cell research as a state ballot issue are going to think about this particular initiative when it comes in the fall," Levine said.