An intriguing election for the Signal Hill City Council is evolving, featuring two incumbents, one former city councilmember, the elected city clerk, the elected city treasurer and four other challengers – all running to fill three seats on the five-member council.
The election is March 7. A third incumbent, Mike Noll, who is completing his sixth four-year term, is not seeking reelection. Signal Hill has a population of roughly 11,750 residents and a voter registration of about 6,800.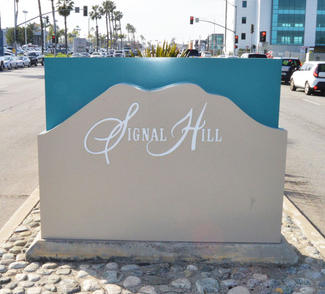 During a comparable election in 2013, three incumbents and four challengers faced off, and one incumbent was unseated. Voter registration then was 6,143, with a turnout of 21.29%. The top three vote-getters received 633, 613 and 547 votes, respectively, with last place receiving 393 votes.
With 1,400 to 1,600 people expected to cast ballots this year – each voting for up to three people – the race appears to be wide open.
Voters are also deciding whether to impose a 10% tax on medical marijuana facilities and users – even though the city does not currently allow such facilities. Known as Measure F, the item qualified for the ballot due to a petition drive. A sister petition to legalize medical marijuana facilities failed to qualify for the ballot.
Councilmember Lori Woods, who serves as mayor (the position is rotated annually among the five councilmembers) and who is completing her first term, and 20-year incumbent Councilmember Ed Wilson, are seeking another four years.
The field of challengers consists of former councilmember Carol Churchill, current Signal Hill City Clerk Robert Copeland and current Signal Hill City Treasurer Larry Blunden. The latter two are not full-time positions and are paid $300 monthly – increasing to $405 after the election. City councilmembers currently receive $494.40 per month, jumping to $667.44 monthly after election day.
Other challengers are Jason Aula, Tom Benson, Maria Harris and Keir Jones.
The Business Journal e-mailed the nine candidates, requesting a bio, picture and answers to two questions, not to exceed a combined 300 words. The following is a brief background on each candidate – presented in the order received. The candidate answers to the questions are shown separately beginning below.
Carol Churchill . . .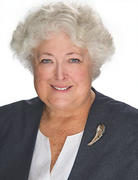 A 37-year resident of the city and a lawyer with a private practice in Signal Hill; she has considerable involvement in the city, previously serving as a councilmember, a planning commissioner, founding member of Signal Hill Community First and a member of the Rotary Club of Signal Hill; she earned her Juris Doctor from the University of West Los Angeles School of Law and her bachelor's in wildlife biology from Colorado State University.
Robert Copeland . . .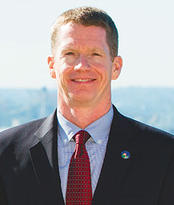 A resident of Signal Hill since 2002; began serving on city's sustainable city committee in 2008; appointed city clerk to  fill a vacancy, then elected to a full term in 2015; an 18-year employee with The Boeing Company, he currently is an environmental engineer in Boeing's Huntington Beach plant; married with two children; earned Juris Doctor from Southwestern School of Law, MBA from Pepperdine and a bachelor's in chemistry from UCLA.
Tom Benson . . .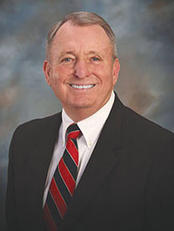 A 30-year resident of Signal Hill and a long-time small business owner in the city, served on the city's planning and civil service commissions, sustainable cities and library design committees; member of the Rotary Club of Signal Hill; served on the leadership council of the National Federation of Independent Business for the past seven years; holds a bachelor's in finance and received a certification in project management from UC Irvine.
Maria Harris . . .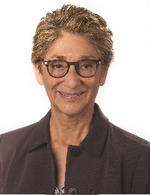 She is a retired university professor and consultant who spent nearly 30 years as a full and part-time teacher at several Cal State campuses, including in Long Beach, USC and at the New Bulgarian University in Sofia, Bulgaria; has authored numerous papers on a variety of subjects; active in the Signal Hill community since 1994, including being a founder of the Signal Hill Community First group; earned her doctorate and masters in public administration from USC, and a bachelors from UC Santa Barbara; worked nine years as a journalist.
Keir Jones . . .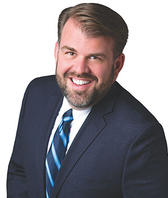 A long-time city resident, he grew up in San Clemente and moved to Signal Hill following graduate school, earning a degree in business. He owns a State Farm Insurance agency in Long Beach, which won "Best of Long Beach" for four consecutive years; he served on the boards of the Legal Aid Foundation and as president of the Long Beach Gay & Lesbian Chamber; he lives with his husband, Thomas-Michael, and their schnauzer, Winston.
Larry Blunden . . .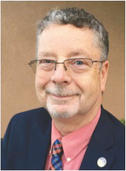 A Signal Hill resident since 1984, he also owned a small business in the city for 28 years; has been serving as city treasurer city 2014; other involvement includes being president of the Signal Hill Historical Society, treasurer of the Friends of the Signal Hill Library, president of two homeowners associations and a member of the Signal Hill Police Foundation.
Ed Wilson . . .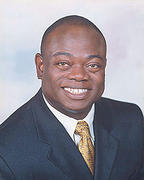 Elected to the Signal Hill City Council in 1997 and has served four one-year terms as mayor; "Signal Hill has been a leader in economic development, water management and business friendless" during this time; has nearly three decades in private business and was employed as a CPA (inactive) for KPMG and several large corporations; he has served in leadership positions on numerous regional and state boards and organizations; earned his bachelor's degree in accounting from USC.
Jason Aula . . .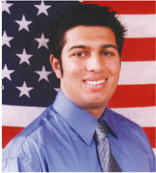 He says he's a "conservative community organizer" who "loves the U.S. Constitution and capitalism;" he's an Indian American "Desi" who grew up in the San Fernando Valley; attended CSU Long Beach studying finance and served as president of College Republicans; lead organizer for the College Affordability Act of 2008, working with the Greenlight Institute; has served as a professional political campaign consultant.
Lori Woods . . .

Completing first term on the Signal Hill City Council, she is currently serving as mayor; she's been "working on the development of neighborhood based emergency preparedness plans" and to "encourage residents to support our local economy by shopping locally;" she and her husband are raising four children and running a family business; earned a degree in office administration from Tennessee Temple University; holds a California Real Estate Sales License.
Candidate Questions
The Business Journal asked the candidates to respond to two questions and to keep their responses to 300 words, combined. Here are their unedited responses:
Question #1
What do you consider the City of Signal Hill's
biggest challenge, and how would you address it?
Carol Churchill – The primary challenge the City faces is creating a BRAND that will identify the Signal Hill as a "destination" for more than buying a car and bulk groceries.
I want to give people a unique reason to get off the 405 Freeway in Signal Hill. I want to plan and develop an architecturally stunning venue with exciting year-round festival events that people from Southern California declare: "We have to go to Signal Hill..there is so much going on."
Our economy is changing as technology and life styles change.  We are seeing people INVENT their own kind of work and live environments. Civic and Business Leaders must recognize this, and adjusts their policies as fast as the economy changes to fit the needs of not only local residents, but visitors who generate business opportunities and revenues.
Economic reports state that the "new economy for cities" is based on "festival tourism". Cities seek new stadiums because they create jobs for local residents and bring in visitors, building city revenues.
BRANDING a City requires that Leaders promote a VENUE unique to that City to attract visitors, with a one-of-a-kind, family friendly, year-round fair with shopping and entertainment opportunities. This goal requires a private/public partnership of visionaries.
Young adults want a combined "work and living" space where they can meet friends, come up with business plans, and be motivated to succeed. Signal Hill and Long Beach's multicultural and diverse community, with year-round mild weather, all valuable assets for international "festival tourism".
Unskilled labor can earn a living with micro-businesses such as movable food trucks, the sale of home-made arts, crafts, food and souvenirs. This micro-economy cuts poverty, homelessness, and benefits the whole community.
Robert Copeland – I believe the biggest challenge Signal Hill faces is the diversification of our revenue streams. The majority of our revenue is from sales tax, and much of it is from a handful of businesses. Shortfalls in revenue due to the departure of a major business or an economic downturn that affects consumer spending could eventually strain city services. Steady increases and diversification of revenue will make everyone more comfortable increasing the provision of the additional police, city, and community services that residents want. While the city is currently financially healthy, a comprehensive plan must be developed in partnership with residents, businesses, and property owners in order to diversify revenue. Engaging and creating passionate stakeholders to develop and execute such a plan will go a long way in convincing new businesses to bring their business to Signal Hill.
Tom Benson – The largest challenge is to keep Signal Hill expertly staffed and agile to be able to focus on solutions that address the dynamically changing landscape of Resident Needs, Business Development, Government, and the plethora of new regulation. This challenge includes having an intelligent understanding of the issues facing this community today: safe, affordable water; public safety; balanced budgets; reserves; and optimum utilization of limited land.
Many opponents in this election will offer you simple and definitive platitudes, with high gloss mailings. . . . the fact is the answers are complex and require experience and an intelligent understanding of Signal Hill. Evaluating and articulating current regulations, trends and development, with the genuine ability to work with 4 other Council Members to formulate and implement the most beneficial solutions for Signal Hill will be the biggest challenge.
The simple answer is, there are not simple solutions. . . . I have a track record of commitment, continuous involvement and participation, and constructive relationships to help me be part of the solution on the first day as a City Council member.
Maria Harris – Our biggest challenge continues to be funding effective basic public services to residents and the business community while also providing facilities and activities that enrich the quality of life. More attention is needed on city initiatives to generate more sales tax revenue.
To be specific – Signal Hill's police chief wants to establish robust Community Policing procedures and I want to work to get the resources necessary to do it.
A larger sales tax revenue means the City will be able to put more money into Community Policing. When we see a police officer walking our neighborhoods we can get to know him or her and then we can work together to solve problems.
Keir Jones – The biggest challenge we face in Signal Hill today is maximizing the opportunity we have – right now – to shape the future development of our city. I would help facilitate a master development plan to address our remaining vacant lots, incorporating plans that connect our city from the North to the Southeast with public spaces, adding new residential and commercial options that will insure the future success of our city and define it as an amazing place to live, work, and play.
Larry Blunden – As the current city treasurer, keeping our city fiscally sound for the future is always a basis for everything the City does for our community. Maintaining services without increasing costs to our residents is always a challenge for any city.  Signal Hill continues to do a terrific job with their reserves and fiscal responsibility to the community. Signal Hill currently depends heavily on the auto center for revenue and a downturn of sales could put stress on our reserves. Finding a way to diversify our sales tax revenue by bringing in more businesses would be at the top of the list. Creating a community town center to encourage businesses while providing residents with more shopping and restaurant choices will keep dollars in our city and help balance revenues.
Ed Wilson – My priorities for the next four years are as follows: A new library powered by solar; Ensuring a strong police force; Sustained business and residential growth; Balanced budgets; Increasing renewable energy in the city; Maintaining accountability to the citizens; Supporting enhanced transparency through directly elected Mayor.
Signal Hill could face significant fiscal issues due to the CA State Budget Deficit, increases in PERS contribution rates and potential slow down in retail sales and the national economy. We have made a concerted effort to build our reserves and diversify our revenue base to ensure a buffer from dramatic financial fluctuations. We are looking to develop and implement a master plan for economic development and job growth. It is my goal to incorporate new sustainability strategies within this plan.
Jason Aula – The City of Signal Hill's biggest challenge is restoring general faith in our system of government. Politicians must serve people and their interests first not special interests and such. According to my field research of Signal Hill voters there are numerous demands for pension reform and term limits for council members. Signal Hill should have a good pension for their employees which is why I am proposing use taxes for cannabis and sugary drinks to create new revenue to fund variating liabilities rather than cut. If elected I will be the proponent of ballot initiative for term limits or call for an ordinance by vote if elected to set term limits for at two four year terms. I will do this because the voters want these reforms and I believe in said causes.
Lori Woods – Few of the challenges that face Signal Hill come from 'within' the city. Our biggest long term challenges come from state and federal requirements like stormwater capture & treatment, air quality standards, housing requirements, transportation mandates, etc… Many of these requirements and mandates are imposed without any funding options made available.  As part of the City Council we recognize and address these issues head-on, getting as much information as we can and many times Signal Hill takes the lead throughout the region and county on how best to meet these 'requirements'. n
Question #2
Is city government serving the needs of the
residents and business community? Please explain.
Carol Churchill – Local residents receive good basic municipal services.
Robert Copeland – The City of Signal Hill is doing a great job serving the needs of the residents and business community.  Residents are blessed with beautiful parks, diverse communities & city service offerings, a range of housing options, and a great police force. In addition to the city's location, the business community appreciates the friendly and accessible city staff, forward-thinking commissions, and low taxes and fees. What I hear from residents is that they would like more local shopping and dining options. By not doing all we can to attract the shops and dining options residents want we are doing both the residents and business community a disservice. In order to serve our residents we need to accelerate resident and business outreach by creating an overall plan for development that integrates new business, housing, and open space into one plan. We have a lot to offer all of our stakeholders, and we should work together to make an even better Signal Hill.
Tom Benson – The answer is that the City government has historically served the residents and the business community needs very well. We have a balanced budget; meaningful growth in our housing; good public safety; 2 modern water reservoirs, upgraded water mains, and a new well about to be dedicated; and a comparatively friendly business environment.
My purpose in running for City Council is that our future is dynamically changing and volatile. We face crippling State and Federal regulations and mandates, unprecedented educational shifts, changing residential demands, dramatic transformation in retail channels, and rapidly changing transportation infrastructure requirements. The decisions we make will be consequential. We must understand and exploit our strengths, weaknesses, opportunities, and the threats to soundly assure the future of the 21st Century Signal Hill.
The fulfillment of the City's future services and needs will require the ability to assess the City's best opportunities and intelligently implement services and solutions with a balanced budget.  Political soundbites and slick glossy mailers by smiling empty suits will not help the City to continue sound growth and operational leadership. I have a record of continuous service in Signal Hill and I believe I one of the best candidates to represent you.  Thank you.
Maria Harris – The City has not kept pace with the changes in local demographics or methods to generate more sales tax dollars. The modern consumer has to leave Signal Hill in order to buy the goods and enjoy experiences he or she wants.
What is needed is a new business development vision that is designed to fill this vacuum. We must develop a business vision with a focus on small and mid-size business along the Cherry/Willow commercial corridor.
The Signal Hill business community is interested in revitalizing the local economy and is open to work with the city. They see a need for small to mid-size retail business and an opportunity for attracting to the city emerging software/tech entrepreneurs.
A possibility is a commercial plaza with a promenade with public spaces where people can "hang out," shop, eat, lounge in appealing spaces. The City should explore opportunities for the entrepreneurial trend in "pop ups" or a two or three-story building with lofts, studios and apartments on the upper floors, a floor for innovation entrepreneurs and retail on the bottom floor. These are concepts that have proven viable.
As a Council member, I will work with the business community and residents to develop a vision for revitalizing the local economy. This type of planning takes commitment, trust, and hard work.
Keir Jones – Our city government has been fiscally responsible, and must remain so, while improving communication and safety for us all. I would encouraging involvement between residents, business owners, and our city staff to make sure that everyones needs are being met, by improving our online and mobile technology platforms, most importantly better connecting our police department with our neighborhoods.
Larry Blunden – Absolutely and yes! Signal Hill is really doing an amazing job of serving those who live and work here and we must be able to grow and change with the times to continue this legacy. Currently Signal Hill has an awesome police department with three minute or less response times. Residents and businesses pay no utility tax. Signal Hill has great award wining parks with wonderful programs for kids and seniors. Residents and businesses pay the lowest water rates of any nearby city. We have a strong Chamber of Commerce supporting local businesses and a friendly business environment.
Planning the future with new faces and new visions, combined with carefully planned growth of our City to better serve our residents will help bring some new excitement to our city.
Ed Wilson – I believe that the Signal Hill is very responsive the the needs and concerns of both residents and the business community. The council and staff actively seek input from all areas of the community, examples include the Strategic Plan, Community Needs Assessment, the Police Department Committee, and the Library Building Committee.
Jason Aula – The city government serves the needs of the residents and business community satisfactorily presently. However, city government can serve better and differently from my point of view. Signal Hill businesses pay less tax by 10% at 9% total. By better I mean the sugary drinks use tax I am proposing to further fund municipal recreation and parks geared for youth and adult use to offset the taxpayer cost of obesity and diabetes. By different Signal Hill can do as Law Vegas has just done with all city buildings powered by renewable resources to promote private use of renewable power sources such as solar, wind, and water. City government can promote job growth in micro industries like technology by bring fiber optic internet to Signal Hill. In addition, city government could create hundreds of jobs by permitting recreational cannabis in addition to Measure F a 10% cannabis cannabis use tax for police & schools voted on March 7th as well.
Lori Woods – Signal Hill is a very business friendly environment. Our goal is to help provide an atmosphere that will attract business to come, provide the necessary infrastructure to aid in their success and then to get out of their way. Signal Hill succeeds in providing services and programs to the community because our businesses succeed. We are a no/low property tax city, only receiving about .06 cents of each property tax dollar collected. The majority of our revenues come from sales tax. We still have space to develop many areas of the city. That development doesn't come quickly, but once a business, development or project is completed in Signal Hill….it is always a success! As a result, the needs of our residents are met. Trees are trimmed, streets are swept, trash is hauled away, park programs are well attended, senior programs are popular, police, fire and emergency services are 'top notch'.  There is always room for improvement and we strive everyday to provide excellence in all we do.