Signal Hill Petroleum and the City of Signal Hill are conducting weekly video meetings to discuss a major housing- and retail-development project that seemed as though was placed on the backburner and forgotten about.
"We do anticipate moving forward with the planning on that project," Kevin Laney, Signal Hill Petroleum's vice president of business development, said. "We hope to have it moving forward here within the next few months."
The Heritage Square retail and housing project slated to break ground on vacant land near Cherry Avenue and East Burnett Street is on track to become Signal Hill's "mini downtown" for a city mostly dominated by car dealerships and historic oil derricks.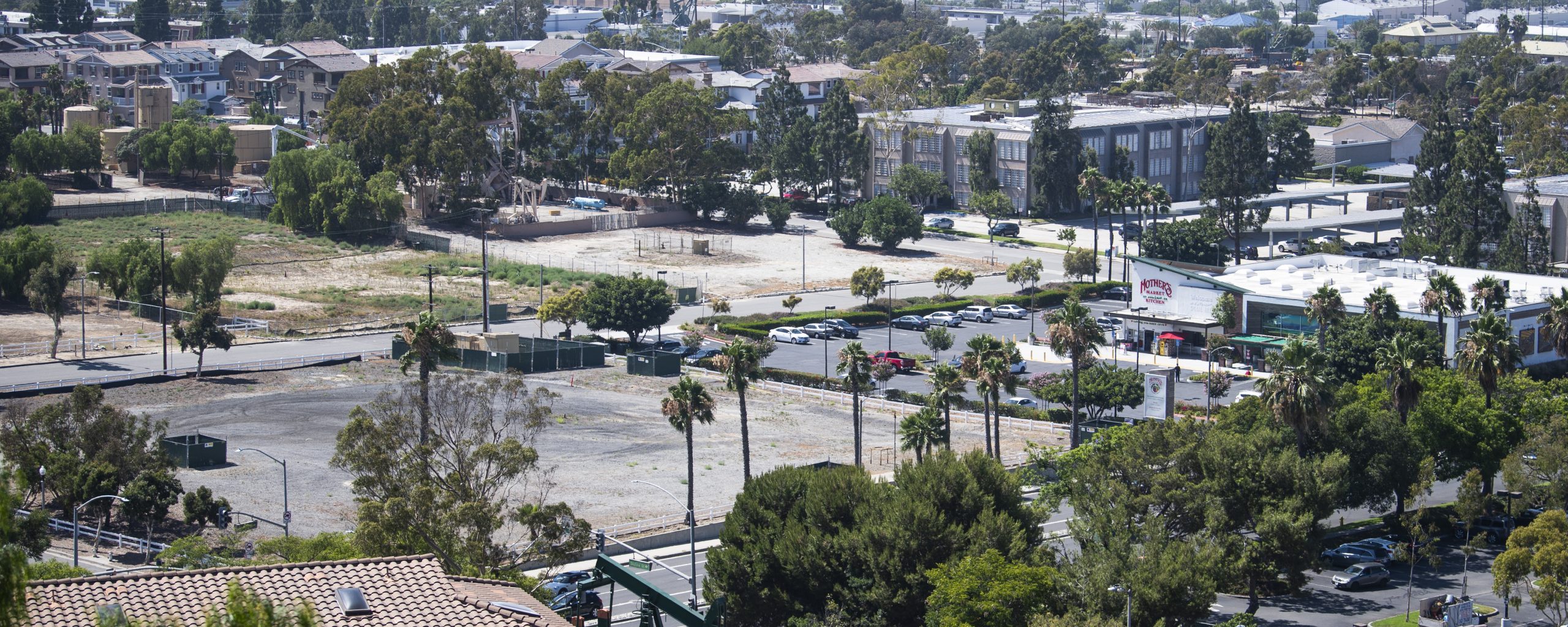 Based on preliminary talks, the new project will include over 17,000 feet of restaurant and retail space to the south of Mother's Market, which replaced Fresh and Easy in 2018.
"We look forward, in the next few months, in sharing the new conceptual plan with the community," Laney said, adding that he did not want residents to think the project would move along without neighborhood input. 
Design-wise Heritage Square looks the same as it did when it was first announced, however, the current rendition of the project lowers the originally-planned 200 residential units to 69.
Laney said this phase of the project is conceptual and not yet set in stone, but the 69 housing units are planned to be for-sale townhomes. Laney could not immediately provide details on the potential costs of the townhomes.
In late 2018, the project hit a stalemate after residents voiced their concerns about the density of the project during a joint public hearing. Signal Hill Deputy City Manager Scott Charney said the petroleum company took the public's feedback, and was going to make changes to their design to bring forward to the city. Two years later, Charney said the city is "not currently processing the project."
The company took a hiatus from many of its development projects even before the coronavirus pandemic hit, which did impact the company's crude-oil sales.
Laney said the company wanted to take a step back and reconsider the number of housing units it wanted to include for the Heritage Square project. 
He also said that the city invited Signal Hill Petroleum to join in on its creation of a master plan, which involved envisioning affordable housing and more restaurant spaces for the city's vacant parcels.
The Heritage Square development is among one of the master plan's main projects, according to Laney.
Although the proposed 69 dwelling units are not on track to be in the affordable-housing bracket, Laney said the city's master plan does include such developments, similar to the Zinnia housing complex located on East Hill Street.
Laney added that the city does have obligations from the state for other housing options aside from the affordable housing, and that Heritage Square would address those needs.