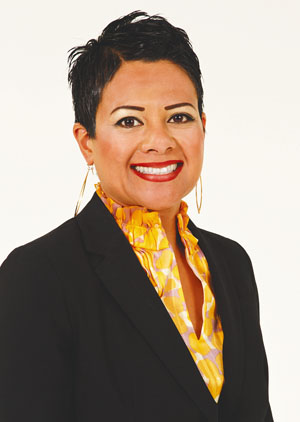 As the world becomes more environmentally conscious, more and more small business owners are beginning to look at environmental initiatives as necessities rather than passing trends. And while going "greener" is mostly about doing the right thing, you may be surprised to learn that it can also be good for your bottom line. Below are four tips to consider when thinking about going 'green.'
Start with the basics –At its core, going greener simply means making changes to your lifestyle or business practices for the safety and sustainability of the environment. Often, the first measurable changes are the most obvious so look at the small changes in your business you can implement right away. For instance, adjusting thermostats even a little or switching to more-efficient light bulbs can result in immediate cost savings.
Integrate sustainability throughout the business –Being a green business is really more about integrating environmental thinking into the core business strategy and priorities. Try to decide, what your major opportunities on the environmental front are. What can you influence? What are the risks of not going greener? Once you've thought about your long-term goals consider the different approaches you could take. For example:
Commit to participating in community service programs such as beach cleanups or educating young entrepreneurs about greener business practices.
Reduce waste. Technology and cloud computing can help eliminate the use of paper in the workplace. Think about all the ways you use paper, then investigate ways to become more efficient. For instance, consider using online banking to pay bills or opt for receiving online statements. Certain software even allows you to email receipts to customers.
Be authentic –Instituting environmentally sustainable practices can generate ripples of goodwill if your initiatives are authentic, ongoing and widespread.
It's important to incorporate going greener into your whole business model. That is, don't treat environmental initiatives like a marketing campaign with an expiration date. Truly integrate 'greenness' in all you do, or you run the risk of being called out for 'greenwashing.' Greenwashing is a term to describe a company that uses PR or marketing language to promote their business for being environmentally friendly, when it really isn't.
To avoid greenwashing, be specific when making environmental claims, make sure you consider every aspect of your business that could be greener, and follow through with those initiatives before labeling yourself a greener business.
Involve your staff –This isn't just a job for top management. Management can set broad goals and make investments in energy-efficient equipment, but you still need people to close the refrigerator door, use the proper recycling bins, turn off their computers at night, and so forth. By involving your employees, you may find they have valuable suggestions or ideas to contribute.
Whether you've already implemented environmental initiatives or are starting from scratch, it's generally a good idea to tackle the greening process by implementing some of the tips mentioned above. While your small business doesn't necessarily become green overnight by making a couple of little changes — keep an open mind, stay vigilant for new and better ways to incorporate environmental initiatives in your business and will be greener in no time.
(Natasha Mata, a 23-year veteran of Wells Fargo, is region bank president of the greater Central Los Angeles Area, which includes Long Beach and some North Orange County cities.)