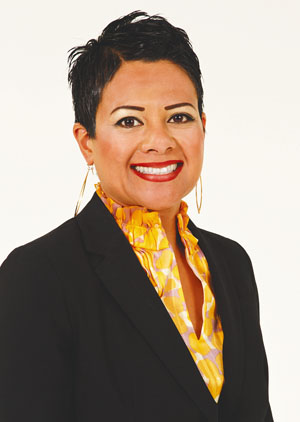 With new growth opportunities in an evolving digital world, it continues to be beneficial and essential for small businesses to ensure their leading sales and marketing methods match the preferences of consumers.
For instance, 38% of all retail purchases by today's consumers are conducted online, but Visa's Digital Transformation of SMBs: The Future of Commerce report, based on Maru/Matchbox 2018 consumer and small business surveys, found that although 46% of small businesses sell their products and services online, only about 15% of their sales actually come from digital channels.
If that disconnect sounds familiar, it may be time to examine opportunities to improve your company's digital marketing, digital payment acceptance (which can account for anything from credit and debit cards to mobile wallet), and loyalty program strategies. But don't wait too long – this area of expertise will only become more important, as 61% of consumers anticipate spending more online within the next five years, according to the report.
Below are three business opportunities to help you hone your digital strategy and improve customer relationships.
Sharpened marketing efforts – To better promote your goods and services, consider optimizing your digital tools to complement proven marketing approaches, including: targeted email marketing; results-driven social media campaigns, which emphasize consumer engagement via shares and measurement of results; and a robust strategy for reviewing your site, including regular requests for customer feedback via pop-up surveys and timely follow-ups to reviews – both good and bad.
Lower-cost payment processing – Cash flow is the lifeblood of your business, but manually handling, processing, and dealing with cash, checks, and money orders can be costly and time-consuming. Per the report, Visa estimates that the average SMB cost of processing digital payments, accounting for both direct expenses and labor costs, was 57% less than non-digital payments.
Mutually rewarding loyalty programs – Loyalty programs have been found to strengthen bonds with existing customers and positively impact visit and sales figures: According to the report, 78% of consumers are more likely to choose a business that offers a loyalty program, and 80% of businesses say they positively impact purchase size and the number of return customers. But despite these benefits, loyalty programs remain rare among small business.
While they do require some maintenance, their advantages can make the effort worthwhile. Consider the following tips to help boost such a program's impact:
Keep it simple: Put few limitations on program-eligible purchases and make the path to rewards short and clearly defined – especially for the first reward.
Make it valuable: A free item or discount reward should be worth working toward.
Spread the word: If you create a loyalty program and forget it, your customers will do the same. To keep the program strong, commit to promoting the benefits and encourage program members to do the same.
Go digital: Ninety percent of consumers in the report prefer managing their rewards digitally and leaving punch cards in the past.
As the digital marketplace increasingly becomes the norm, it's worth taking into account the potential benefits of online enhancements such as digital marketing, digital payments, and loyalty programs, and finding tangible steps for implementing these strategies.
(Natasha Mata, a 23-year veteran of Wells Fargo, is region bank president of the greater Central Los Angeles Area, which includes Long Beach and some North Orange County cities.)