Phil Trani's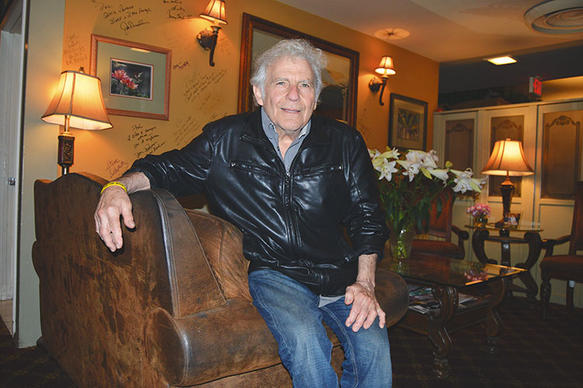 Phil Trani's has been a staple on Long Beach Boulevard since the restaurant opened in 1989. The youngest of "the infamous Trani brothers," Phil Trani eventually decided to open his restaurant after his five older brothers sold the family business, Trani's Majestic, in San Pedro. "I had to go find a job. . . . I was pouring concrete and doing construction and tending bar at night and taking care of my kids," he recalled. But Trani was quickly prodded back into the restaurant business. Former Long Beach Councilmember Don Phillips first told Trani about an available restaurant property at 3490 Long Beach Blvd., where his business still resides today. "I didn't want to get back into the restaurant business. And then one of the infamous coaches at USC told me I needed to get back into my environment. And that was Marv Goux," Trani recalled. "He was an inspiration to me, and so I did it." Since then, Phil Trani's has become known as a hot spot for sports stars. Trani takes pride in the prime meats and fresh fish selection on his menu. "Everything is good. And I try to stay basic," he said, calling the vibe of the place "old school." For more information, visit www.philtrani.com.
Long Beach Creamery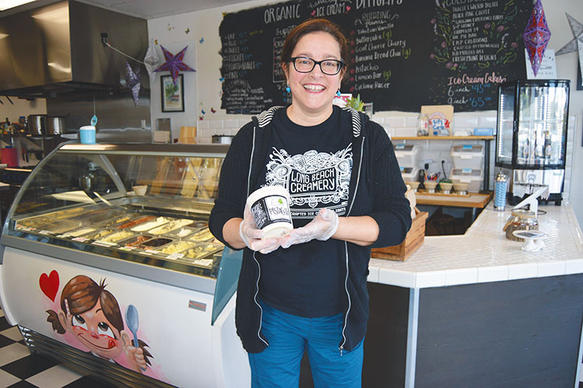 After attending a birthday party for the son of a friend and tasting a homemade peanut ice cream in June 2013, Dina Amadril became obsessed with the frozen treat. She spent the next two years creating her own recipes and testing her product in the Long Beach market. In May 2015, Amadril opened Long Beach Creamery at 4141 Long Beach Blvd. "Right as I was getting addicted to making ice cream and obsessing about it, an article came out by Bundle about the top ice cream-eating cities in the nation, and Long Beach topped the list," Amadril said. "So it was kind of my sign that said, 'You should go forward with this.'" Amadril said she still handles the flavor creation; however, she explained that she now has four other makers on staff that can produce ice cream once a recipe has been perfected. Amadril said she is focused on the city – often collaborating with other businesses on flavors and buying locally grown or crafted ingredients. "I think my favorite one overall has been chocolate stout. That's when we use a stout beer. The last one we made it with was Smog City's 'The Nothing,' which is a double-chocolate [imperial stout] style beer." For more information, visit www.longbeachcreamery.com.
PyroCop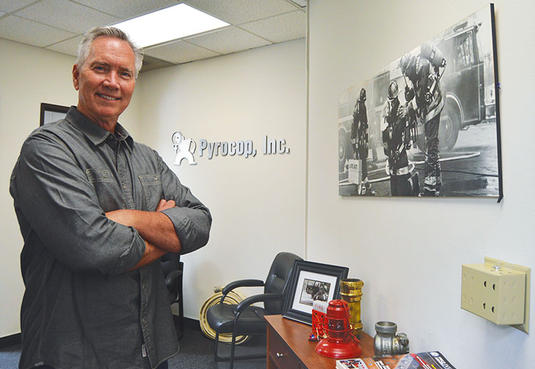 Fire investigator and code consultant Robert Rowe started his business, PyroCop, after a long career in the field. Rowe began as a firefighter for Hughes Aircraft Company in 1980, where he worked his way up to the position of captain. He later became a fire marshal for the City of Downey and in 2006 decided to set up his own business. "I immediately got busy," he recalled. "It started out of my house, and then it grew so quickly that I had to find an office. And that's why I am here now at 4000 Long Beach Blvd.," he said. PyroCop provides fire investigation services to determine the causes and origins of fires for insurance companies and law firms. "We do fire and building code consulting, which we blend with our investigative services," Rowe said. The business takes him all over the world. He recently returned from a trip reviewing and evaluating a fire department in Dubai. "It has been quite an adventure," Rowe said. Pat Wills, a former Long Beach Fire Department member who works with Rowe as an independent contractor, noted. "Our biggest goal is to educate the public, business owners and property owners on the risks associated with using their properties contrary to their design," Rowe said. For more information, visit www.pyrocop.com.
Lucy's Boudoir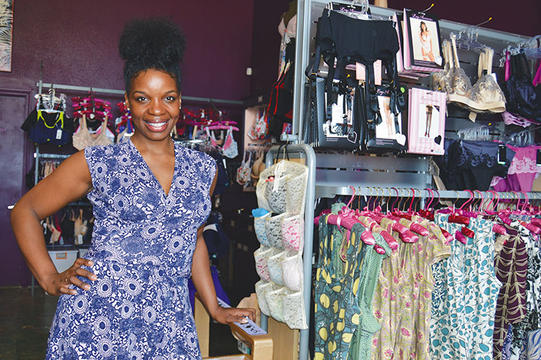 Lucy's Boudoir was founded in 2011 with the unofficial slogan "Yes, we have your size." The boutique at 3925 Long Beach Blvd. carries bra sizes 28AAA through 56O, according to owner Crystal Rogers, who took over the business in January. Rogers first started working at the shop in 2012, after driving by and deciding to inquire about a position. "She asked me what I did, and my answer to her was, 'What do you need?' As a mother, I feel that stay-at-home moms have so many transferable skills," Rogers said. Founder Michelle Jouvence hired her immediately. Working at the store gave Rogers, who had put aside her career to stay at home with her young son with autism, a chance to get back into the business world, she noted. Eventually, Jouvence approached Rogers about purchasing the store. Jouvence also designs clothing for her brand Lucy B, which the store carries, and ultimately decided to pursue that venture. "We have professional fitters in here who will accurately size you and also match you up with the proper foundation for your body," Rogers said. "And if there is a size that does not exist or if there is a customer who falls outside of that largest size, we still will find a way to help them." For more information, visit www.lucysboudoir.com.
Quantum Jets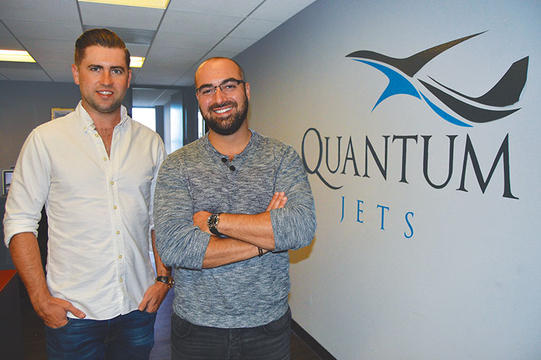 After working for a fixed-base operator at Long Beach Airport, Michael J. Ogulnik, pictured right, and Nicholas Bascue, left, decided to branch out on their own, and they formed Quantum Jets in Brentwood in 2011. Ogulnik, chief executive officer, and Bascue, president, relocated the company to 3711 Long Beach Blvd. in 2013. "We provide coverage worldwide for people looking to fly privately. Essentially what that means is you call in with a trip request, and we source the right aircraft for your needs," Bascue said. "Whether you want to fly on a helicopter to Catalina or you want to go on a VIP airliner to Europe, we're able to provide that." Though the company sets up a lot of private flights out of Long Beach Airport, LAX and Orange County, Ogulnik explained the company arranges flights around the globe. The company owns no aircraft but serves as an exclusive marketer for certain operators. "We deal with a lot of different kinds of personalities," Bascue said. "We do a lot of music tours. We deal with a lot of entertainment stuff in Los Angeles. We deal with a lot of corporate stuff out of Orange County. Sometimes it surprises you who is able to fly private." For more information, visit www.quantumjets.com.
Long Beach Center For Clinical Research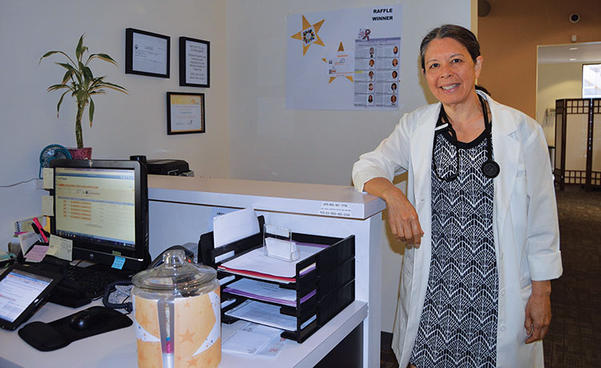 Dr. Deanna Cheung has worked at the Long Beach Center for Clinical Research since the late 1980s and took over operations of the facility in 2007. In its nearly 30-year history, the clinic has moved from Long Beach Boulevard to Atlantic Avenue and finally back again in 2012, now located at 3745 Long Beach Blvd., Suite 100. "We do clinical trials with new medications," Cheung said. "I'm particularly interested in cardiovascular disease prevention – preventing heart attacks and strokes because those are the number one things that people die of." She explained that the clinic has taken part in testing many medications that are now widely used, including those for high blood pressure and cholesterol, as well as diabetes, among others. Cheung explained that many pharmaceutical companies seek out the clinic's services because of its long-standing reputation as a quality facility. "This work is vital to how we treat our patients, and it's so important that I personally think everyone should be involved," Cheung said. "We make sure that everyone who participates is safe and that they're being tested with adequate supervision, and also that we partner to get everything done correctly so that the results help everybody." For more information, visit lbccrstaging.cheungmd.com.