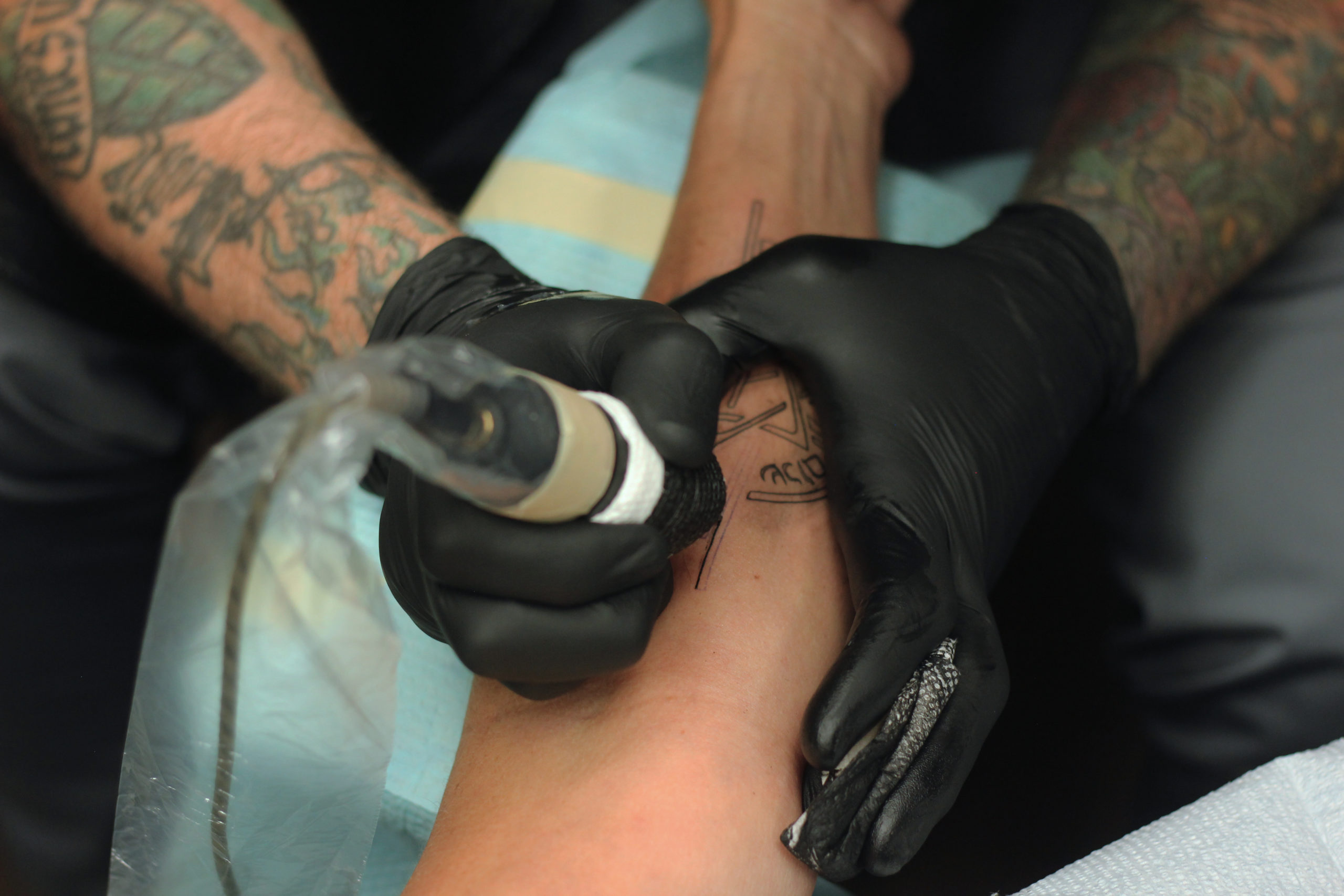 Pending approval from local officials, tattoo parlors and other personal-care businesses statewide are allowed to open for business, even in counties that remain in the most restrictive level of the California's four-tiered system for reopening, state officials announced today.
While the state has made its decision, LA County and Long Beach have yet to make any announcement related to tattoo parlors or personal-care businesses. In the past, the county has delayed reopenings following state approval. Long Beach, having its own health department, makes its own reopening decisions but has largely fallen in line with the county.
"Our health department is still working to gain clarification and better understand LA County's timelines," city spokeswoman Chelsey Finegan said in an email. "Additional information on this will be forthcoming."
Official approval notwithstanding, numerous LA County tattoo shop owners—including at least four in Long Beach—took it upon themselves to reopen last week following a lawsuit filed against the state.
"It feels like with the state opening tattooing that we can have our lives back from a government that really cares nothing about the rights or lives of its citizens," said Tom Moser, owner of Port City Tattoo in Long Beach.
Moser, along with two other LA County tattoo shop owners filed a lawsuit against Gov. Gavin Newsom and two of the state's top health officials for the right to reopen, citing the industry's already extensive cleanliness and safety protocols as well as First Amendment protections for tattooing.
The state opted not to contest the lawsuit, which ultimately led to its decision to allow tattoo shops to reopen with modified safety protocols.
However, having been forced to stay closed for about seven months out of the year, Moser remains irritated and highly critical of state officials.
"The state is totally out of touch with working class Californians," Moser said. "They care more about pandering for votes than doing real work to help its citizens get back to work."