Economists are entering the new year in a far more optimist mood than the last and experts in the financial services industry have joined the choir. Blake Christian, tax partner at Holthouse Carlin & Van Trigt LLP (HCVT), said he feels far more confident in the economy at the beginning of 2020 than he did any of the previous five years.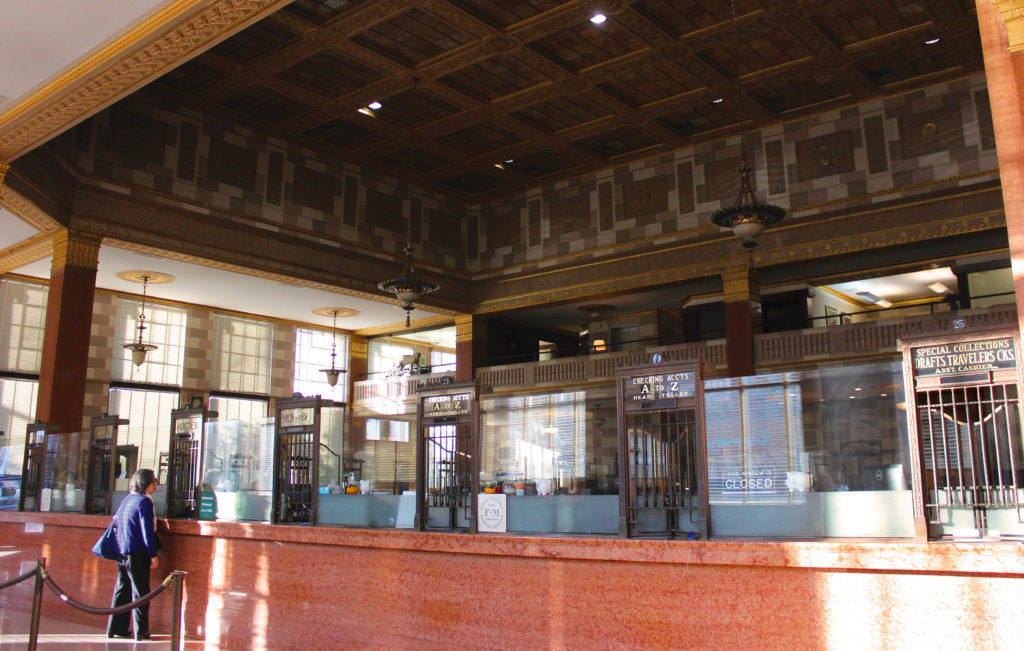 "We foresee a very robust economic landscape, all the economic fundamentals are very strong," Christian said, noting that in his industry, interest rates contributed to this confidence. "With the low interest rates, it's much easier to implement some estate planning strategies," he pointed out, citing personal loans to family members as one example.
Christian also pointed to the Tax Act of 2017 as a driving force behind job growth and overall economic expansion. With many Democratic hopefuls in the upcoming presidential election favoring higher taxes on corporations and wealthy individuals, Christian said some of that momentum may be stymied if Democrats win the presidency in 2020.
"If the rates go up, I'm going to have a whole lot of irate clients," he noted. While tax increases are likely to cause frustration among those affected, they don't necessarily have a negative impact on financial accounting firms. In fact, they tend to make their services more valuable, Christian said.
As things stand today, the tight labor market is making it challenging for HCVT and others to secure top talent, especially as interest in accounting remains low among young people, Christian said. "The accounting profession isn't really sexy to a lot of college students. Our challenge is getting out there and telling them that it is a really fascinating business and you get exposed to some incredibly interesting projects."
But convincing college students to consider a career in accounting is only one approach large accounting firms like HCVT have taken to ensure sufficient staffing to service their clients' needs. "Most of the large CPA firms are outsourcing some portion of the tax preparation side," Christian explained. Outsourcing tasks such as data entry for tax returns to countries like India frees up expert staff at domestic offices for more complicated assignments.
Additionally, HCVT is hiring ahead of its needs, he said. The firm is planning to add at least 100 employees to its staff of 700, spread across 12 offices nationwide, according to Christian. While this strategy might work for large firms like HCVT, Christian acknowledged that smaller companies will likely be forced to roll with the punches in terms of recruitment. "We recognize small businesses don't have that luxury," he noted.
In 2019, the Opportunity Zone program constituted a large portion of his workload, Christian noted. Opportunity zones are low-income census tracts in both urban and rural areas across the country designated by the federal government for participation in a tax incentive program to attract investors. Through special funds, investors can receive a tax deferral until 2027 on investments made in these designated zones, an incentive that aims to spur growth in low-income areas.
"There's been an incredible amount of construction, including residential. I think it has been a real success story," Christian, who helped set up more than 60 opportunity funds for his clients in over 15 states last year, said. "It's about half of my practice now. Over the next two or three years, there should be plenty of money flowing into these."
While investors in California opportunity zones can count on a federal tax deferral, their investment in the designated census tract hasn't benefitted them with regard to state taxes. California is one of only three states in the nation that does not conform with the federal program.
But there's a light at the end of the tunnel for those hoping to invest in California's zones. California Gov. Gavin Newsom in his 2019–20 proposed budget announced that going forward "the state will conform to federal law allowing for deferred and reduced taxes on capital gains in Opportunity Zones for investments in green technology or in affordable housing, and for exclusion of gains on such investments in Opportunity Zones held for 10 years or more."
Both Christian and Farmers & Merchants Bank President W. Henry Walker pointed to the state's regulatory environment as one of the biggest challenges companies in the financial services industry and their clients face at the moment. "Regulation. [With] all of my business clients, that's their biggest complaint," Christian said. "They're more willing to live with higher tax rates than over-regulation."
Walker expressed a similar concern. "California is regressive towards business," he said. "Everybody has to work for a living and if you're regressive towards business, it affects everyone negatively. You can't keep making it tougher and tougher." Walker said his business, which was founded in Long Beach over 100 years ago, is anchored in California. But many of his clients have chosen to leave the Golden State for states with less restrictive regulations and lower taxes. "We have customers, every year, that leave," he stated.
Still, Walker said his overall outlook for 2020 is positive. Farmers and Merchants Bank will continue to make investments in technology, he told the Business Journal, responding to a growing demand by both private and business clients to automate general banking services. "What we've seen is significant implementation of fintech throughout all banking services," Walker noted. Fintech, or financial technology, refers to the integration of technology into offerings by financial services companies, in an effort to better reach and serve consumers.
"Banks like us, that can invest, that can be nimble, can move more quickly to meet customers' needs," Walker explained. He said that F&M's medium size, with about 750 employees across Southern California, and its approximate $7.5 billion in asset holdings is an advantage.. "There's a bit of a sweet spot: you have to be big enough so you can afford to invest, but you can't so big you can't move."
Technology also plays a key role for investment management firms hoping to grow, according to the Deloitte Center for Financial Services' 2020 Investment Management Outlook. "Internally, long-standing operating models may need transformation to keep up with the competition; and digital-enabled customization is becoming a client expectation," the report stated. "Externally, firms may discover finding investors in new demographic segments or geographies is the most effective path to asset growth."
Artificial intelligence and alternative data are two terms dominating the conversation on tech use in the investment realm. Alternative data refers to the use of non-traditional data points, such as satellite images or geolocation data collected from cell phones, to predict the potential return on investments.
Overall, Deloitte's report paints an optimistic picture for the investment sector but also notes significant changes in the industry, including a shift from active to passive funds, transitions in firms' leadership to advance technological and cultural adjustment goals, and a trend towards global diversification of investments. For U.S. investment management firms, both Asia and Europe remain attractive areas of investment, despite some uncertainty resulting from Britain's plans to exit the European Union and the slowing Chinese economy.
"A quick glance at the asset growth in the investment management industry over the past nine years shows steady growth—a sign of health and stability," the report noted. But, "the cumulative effect of fee pressure, a shift to passive investments, and concentration of success in gathering assets is driving many firms to continue to take bolder actions to find growth, operate efficiently, and engage customers."