As the name suggests, Sustainable Business Long Beach (SBLB) is an organization of local business leaders who are working to help other companies and our community flourish. Formerly known as the Long Beach Green Business Council, one of the Long Beach Area Chamber of Commerce business councils, SBLB announces its new name to coincide with the launch of a new communitywide initiative that goes far beyond the typical green business niche.
Many business owners see sustainability as a business category that includes green-tech, organic products and renewable energy. This misperception leaves thousands of companies that drive our diverse economy on the sidelines. In reality, every business in every industry can reduce costs, improve morale and inspire stronger customer loyalty by taking simple and low-cost steps toward sustainability. Like their peers across California, SBLB members have demonstrated that walking the talk on sustainability is much easier and more cost-effective than many people imagine. A relatively small investment of time can be a positive experience that pays multiple dividends.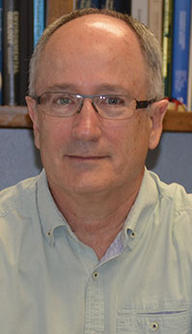 With this in mind, Sustainable Business Long Beach is launching a two-year project to help other Long Beach area firms enjoy similar benefits by focusing on resilience. The theme is timely, given Mayor Robert Garcia's recent signing of the Compact of Mayors. Joining more than 500 other cities around the world, Mayor Garcia is making a commitment that Long Beach will become a model climate resilient city. This can't be accomplished without direct participation by businesses.
The city is currently reviewing proposals to develop a citywide Climate Action Plan that will inventory carbon pollution and recommend actions to reduce emissions. Along with the Port of Long Beach, Aquarium of the Pacific, Long Beach Airport, and California State University, Long Beach, the city is taking bold steps to improve public health and keep the city vibrant in a warmer, drier, more crowded and potentially smoggier future.
                       (Wade Martin)
Long Beach is home to business leaders who have been recognized for their pioneering, voluntary actions as well. SBLB's resilience project brings these leaders' expertise and practical experience to the wider business and residential community through a series of quarterly events that will be held in different venues throughout the city. Practical experience and personal perspectives are the currency of business practice. Each event will address key sustainability issues with an emphasis on what works to improve business performance.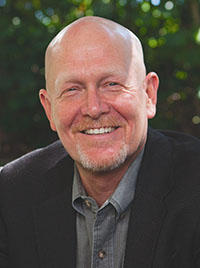 Business leaders and residents are invited to the kickoff breakfast event, "Unexpected Benefits of Creating Sustainable Businesses" on October 28. The location and details will be announced soon. For more information, contact Judy Nelson at the Long Beach Area Chamber of Commerce: 562/432-8128 or jnelson@lbchamber.com.
(Wade Martin is president of Sustainable Business Long Beach, professor, and director of the CSULB Office of Economic Research. Tom Bowman is president-elect of SBLB, founder of Bowman Design Group, winner of the Cool California Small Business of the Year Award, and president of Bowman Change, Inc.)
(Tom Bowman)