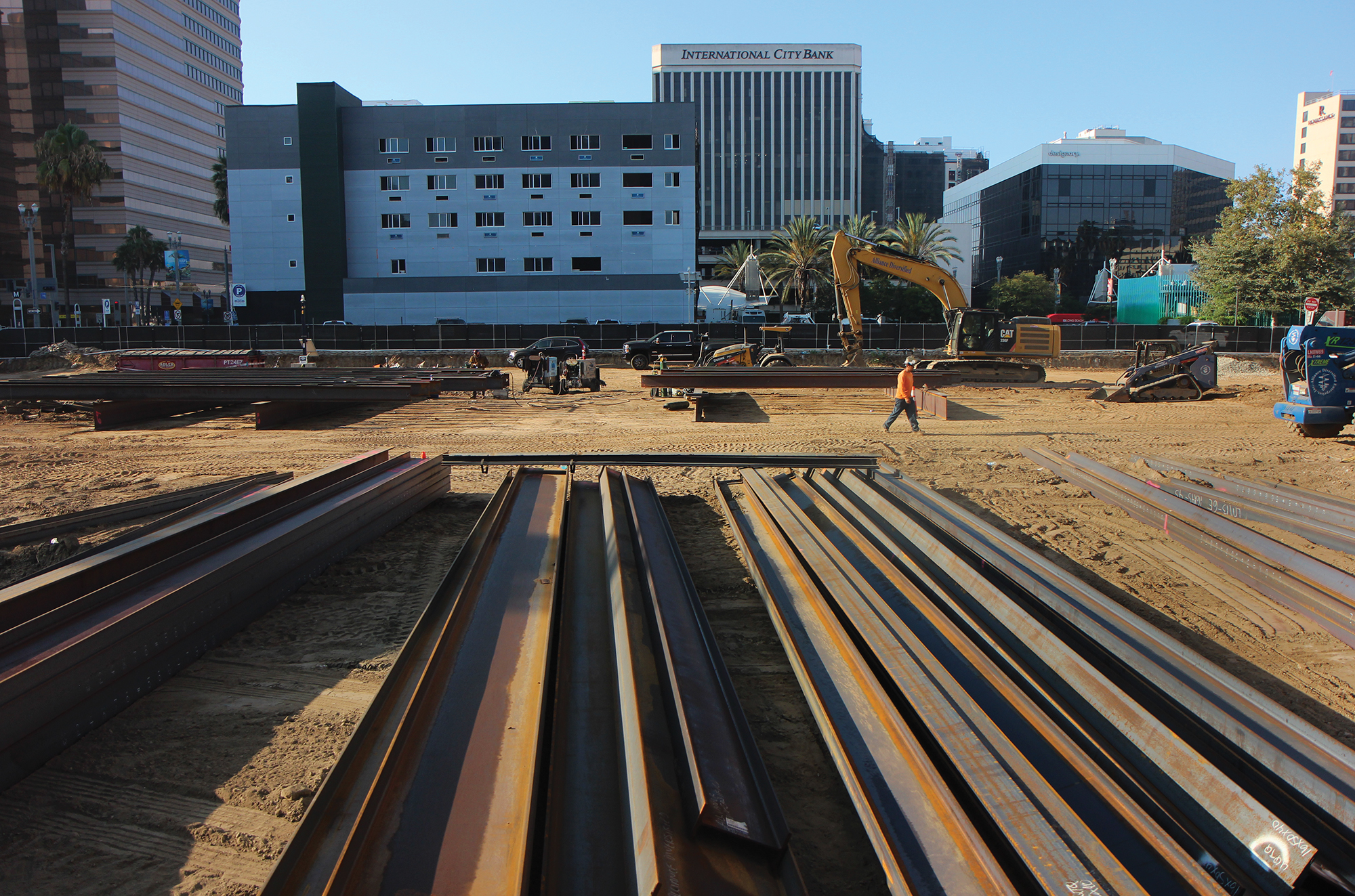 Construction is underway on The Aster, a 218-unit mixed-use development on the southwest corner of East Broadway and Long Beach Boulevard in Downtown Long Beach.
The building permit for the project by Raintree-Evergreen, LLC was issued July 29, according to Long Beach Development Services spokesman Richard De La Torre. Work quickly began with heavy machinery and steel beams on site.
The eight-story building will include market-rate studio, one-, two- and three-bedroom apartments and 7,292 square feet of commercial space on the ground floor. The project will feature a host of resident amenities, including a fitness center, swimming pool and spa, a barbecue area, co-working space, a rooftop lounge and an 11,600-square-foot courtyard.
The Aster also will include 316 parking stalls, according to the developer.
"We are excited to have recently broken ground on The Aster, another high-quality residential and retail development in Downtown Long Beach," Raintree Partners Director of Development Richard Price said in an email.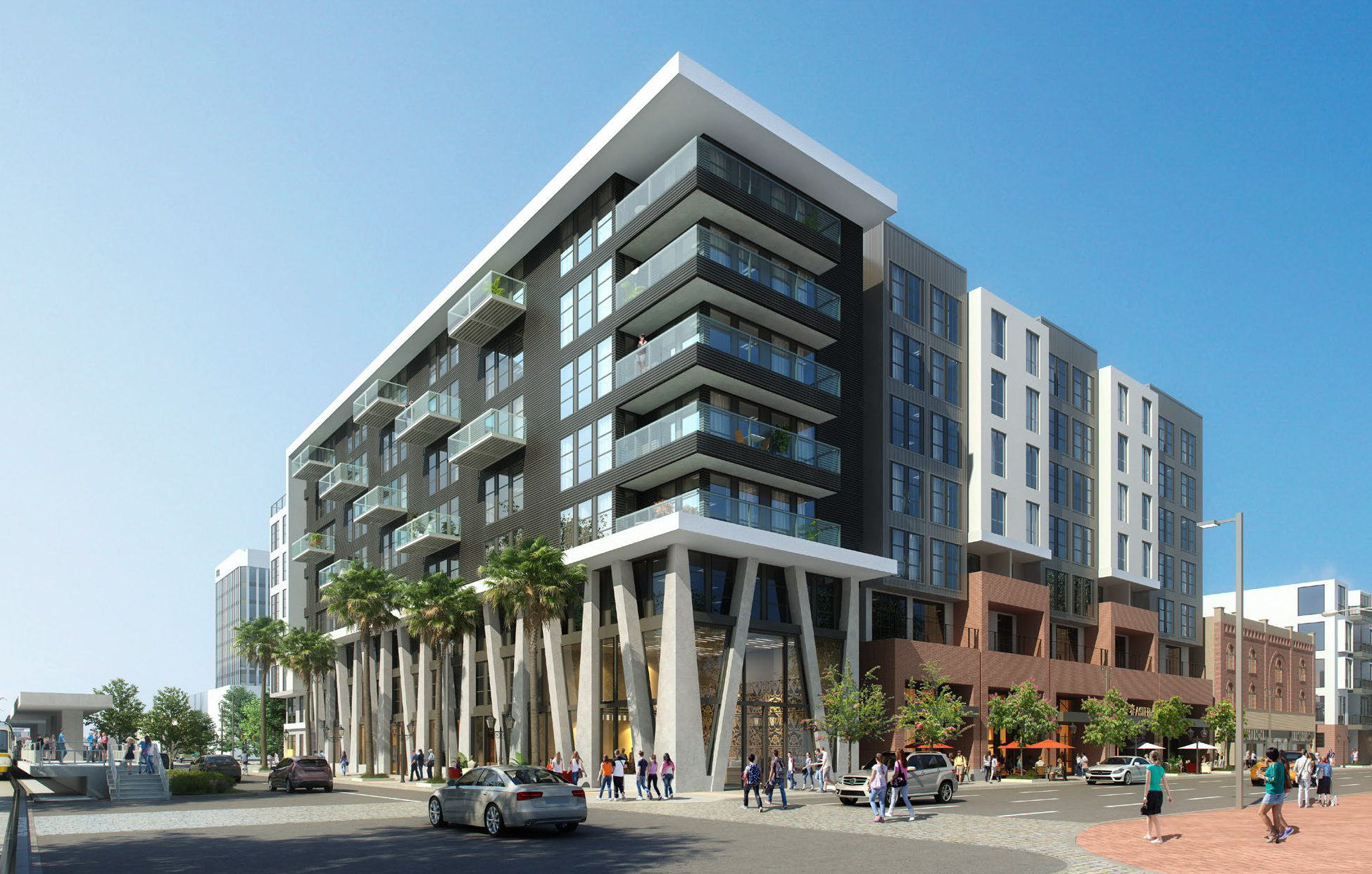 The project is very close to three other developments such as the five-story, 34-room boutique hotel next door. Other projects include the eight-story, 189-unit Broadstone (previously The Inkwell) at East Broadway and The Promenade North, and the Broadway Block, which features 432 units in two buildings—a 23-story high-rise and a seven-story mid-rise. Like the Aster, the two residential projects include ground-floor commercial space for restaurants, shops or services.
W.E. O'Neil Construction is the general contractor for the project that was designed by architect Carrie Johnson. Newport Beach-based MJS Landscape Architecture designed the project's landscaping.
The Aster is slated for completion in the third quarter of 2023, Price said.
"Downtown Long Beach and nearby East Village [Arts District] are dynamic, vibrant neighborhoods," Price said, "and Aster will be a great new addition and at the heart of the action."
Editor's note: This story has been updated with information about the amount of parking included in the development.