An important aspect of weddings is photography – engagement photos are used to announce a couple's nuptials and convey a sense of their identity as a couple to future wedding guests, while onsite ceremony and reception photos capture memories to last a lifetime – which is why local wedding photographers stressed the importance of selecting the right location and photographer for photoshoots.
Molly Ann is the owner of Huntington Beach-based Luminaire Images. She photographs weddings in Long Beach a few times a year, often at venues such as the Long Beach Museum of Art and The Loft at 230 Pine Ave.
In 2015, Ann photographed a wedding at The Loft. The couple, Samantha and Michelle, traveled inside a party bus hours before the ceremony with their bridesmaids to take pictures at various Long Beach sites, including Harvey Milk Promenade Park.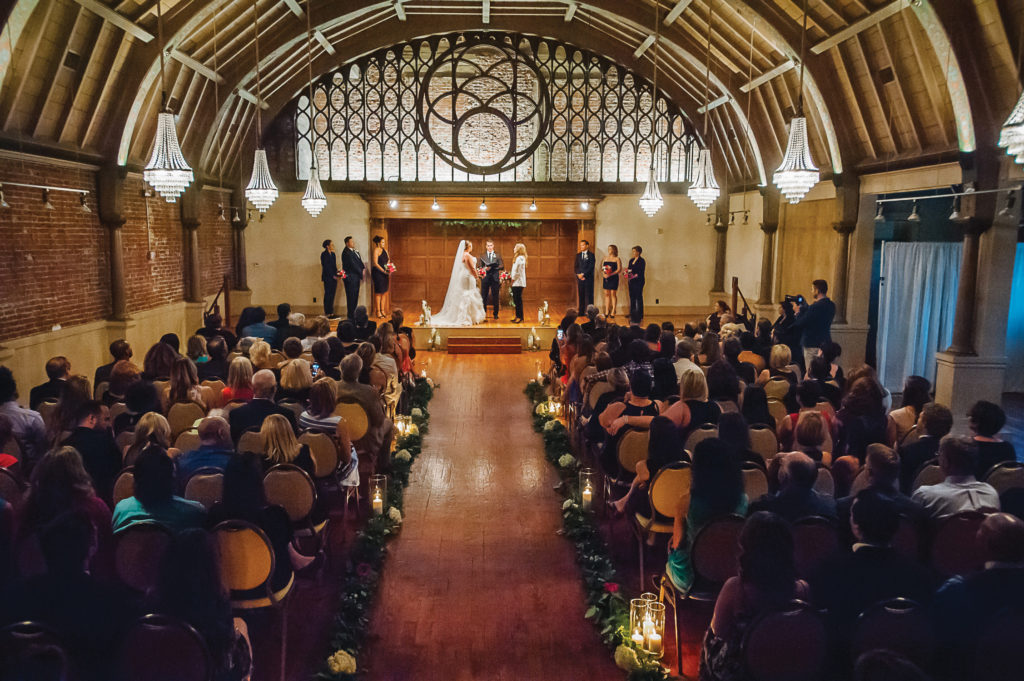 Ann said the distinction between an indoor venue like The Loft and an outdoor one like the lawn at the Long Beach Museum of Art is the lighting. The Loft is more of an urban, rustic venue in comparison to the museum's coastal, outdoor aesthetic, according to Ann. While a darker room like The Loft may be more difficult to work in, Ann said the mark of a professional photographer is to excel in any setting.
"I know that one of the features of a really good wedding photographer is being experienced and knowledgeable and versatile enough to be able to work with extreme differing environments for weddings and lighting situations," she said.
Ron Nelson, executive director of the Long Beach Museum of Art, said that the museum is usually booked for weddings on Fridays and Saturdays during the summertime. Museum bookings through September 2020 show this trend will continue in the future. "When you look down the beach from here, then you look up toward downtown, and then you look south from here – it's a really long beach," he said. "And that's who we are – Long Beach. People see that, and I think people are just sort of memorized by how beautiful it is." Nelson was married at the museum in 2015.
Located right on the coast, the Hotel Maya is a popular venue for couples looking for a unique location, said Lisa Duncan, director of catering and convention services at the hotel. Spread out over 14 acres, hotel guests have access to a private dock, fire pits, a hookah lounge and a manmade beach – the largest of its kind in the city, according to Duncan.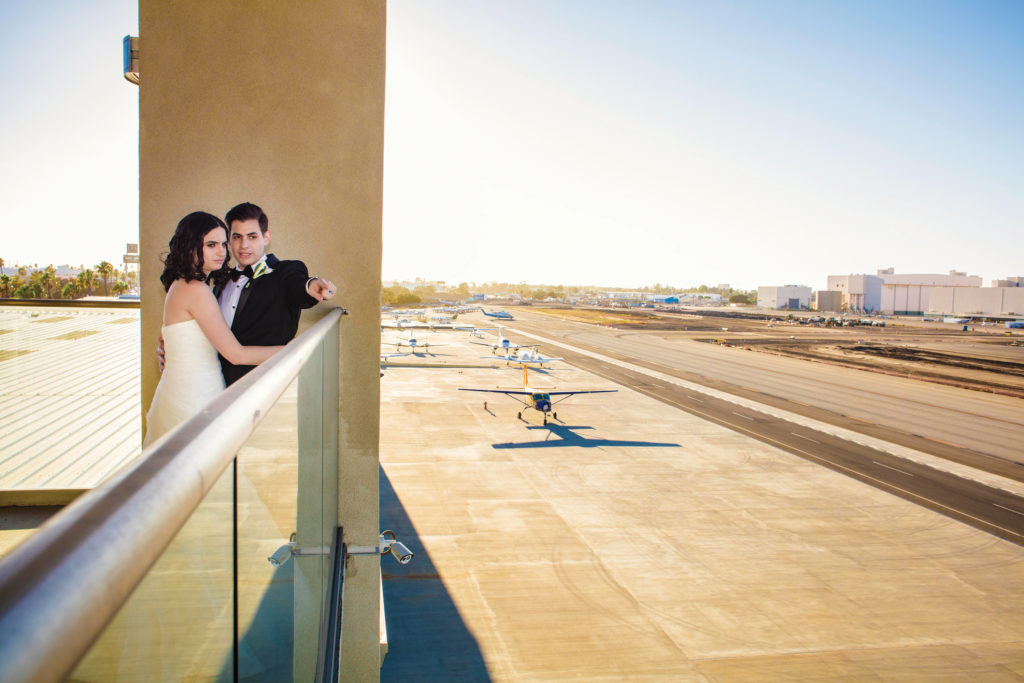 "We hear all the time from photographers that they love that you can move 10 feet in either direction and you have a completely different backdrop," she said.
Dan D'Sa, vice president of The Grand Long Beach Event Center, said the site is hosting a wedding "about every weekend." He said the venue has updated its aesthetic to create a tropical atmosphere, including banana plants, bamboo and a waterfall fountain. Many couples have taken pictures in front of the fountain, which was specifically created to serve as backdrop for ceremony photos.
When it comes to engagement shoots, D'Sa noted that couples are straying away from the typical beachy backdrop setting. "People are getting edgier," he said. "They're doing things in more industrial areas. . . . There have been some grittier shots behind chain-link fences and using black and white filters to get more of a vintage feel. It's really neat."
Jeanette Schelin is director of the Earl Burns Miller Japanese Garden, located on Earl Warren Drive at California State University, Long Beach. She noted that weddings are popular at the site, but she said wedding proposal shoots are now quite common, too. "People call us and say they want to do a proposal in the garden," she said. "A guy can walk in with his gal and make it seem like he's just showing her this pretty little garden. But then he gets in and pops the question, she accepts and then all the friends run out and they get surrounded."
Erick Dell'aquila, owner of Wedding Photography LA & OC, said there are a number of places in Downtown Long Beach, specifically where the ocean is visible, that are popular for couples. Dell'aquila specified areas such as the Rainbow Lagoon Park, the Long Beach Convention & Entertainment Center and the Queen Mary. "You want to capture the beauty of Long Beach, but you have to know your stuff," he said.
Michael Farmer, owner of f/8 Studios in California Heights, said the key to capturing excellent photos, whether it be in an engagement shoot or during a ceremony, is to reflect the personality of the couple.
Last August, a Long Beach couple, Asad and Kady, requested an engagement shoot from f/8 Studios. The couple told Farmer their favorite pastime was visiting pubs throughout the city. "So, we decided to do an engagement shoot pub crawl," he said. The itinerary included the Pike Bar, Joe Jost's, the Auld Dubliner and more. "Those pictures reflected that client," Farmer said. "What I think people are looking for on the photography end is definitely more of a catered touch to [showcase] who they are."