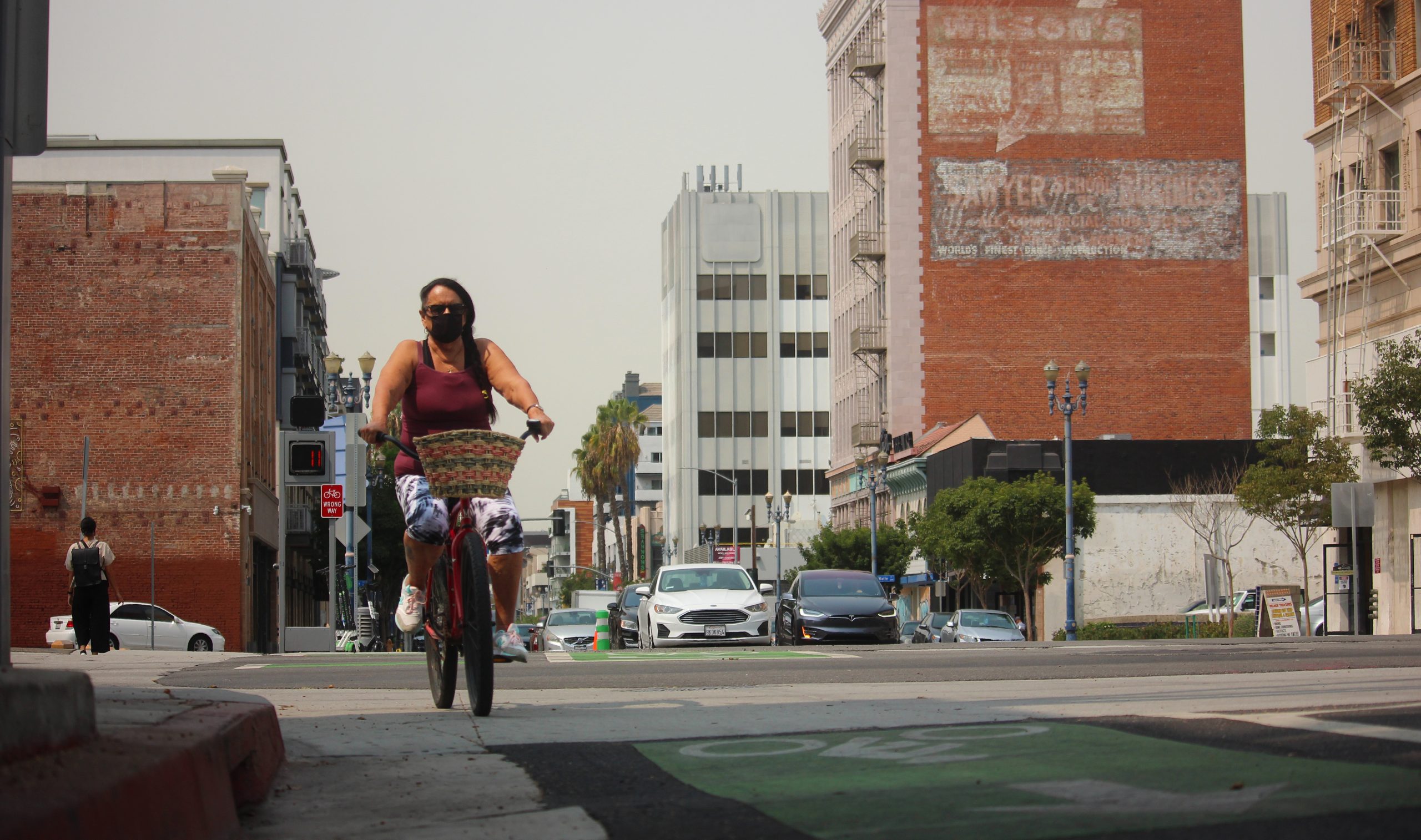 The COVID-19 pandemic has brought a particularly intriguing aspect to the way in which people get around: More and more SoCal residents are ditching their car—unless it's absolutely needed for a more lengthy commute—in favor of skateboards, scooters, and bikes.
The main reasons are rather obvious: As social anxiety about too many people in one space takes hold of citizens, they will naturally seek alternatives that provide them open air and space—and that means ditching carpooling, Ubers and Lyfts, and public transportation that could be crowded. Even more, with school teachers going digital as kids take to Zoom classes, kids are still at home, leaving parents to figure out new ways of getting their kids outside—like, for example, skating lessons with former pro skateboarder Kurtis Colamonico.
The 36-year-old father and skate teacher has had Skate Kids, his school for budding boarders, since 2011 and has remained a steady business for his family since—but the pandemic has caused his clientele roster to quickly expand.
"There has undoubtedly been a big increase—my business has been in a boom," Colamonico said. "And I think it's because most kids activities are shut down. I refused to shutter my skate lessons because being outdoor active and having fun is what a kid's life is all about—and this pandemic has really stopped that for a lot of families across Long Beach. To put into perspective the need for these skate lessons: I have quadrupled my Gimme lessons as parents are so thankful that we are still in business and are here giving the kids something active and fun to do. And it's not just me: my friend that owns Keen Ramps have been selling so many skateboards that they can't keep enough on the shelves."
That last part is true, especially for local shops: LB Skate, owned by Tim Scanlan, noted that the skateboard sales have been on the climb for years—but that the pandemic pushed those sales even further and that "wasn't really a shocker given the circumstances." However, beyond the obvious note that people are wanting to get outside, Scanlan notes two things that are driving up skateboard sales: nostalgia and family.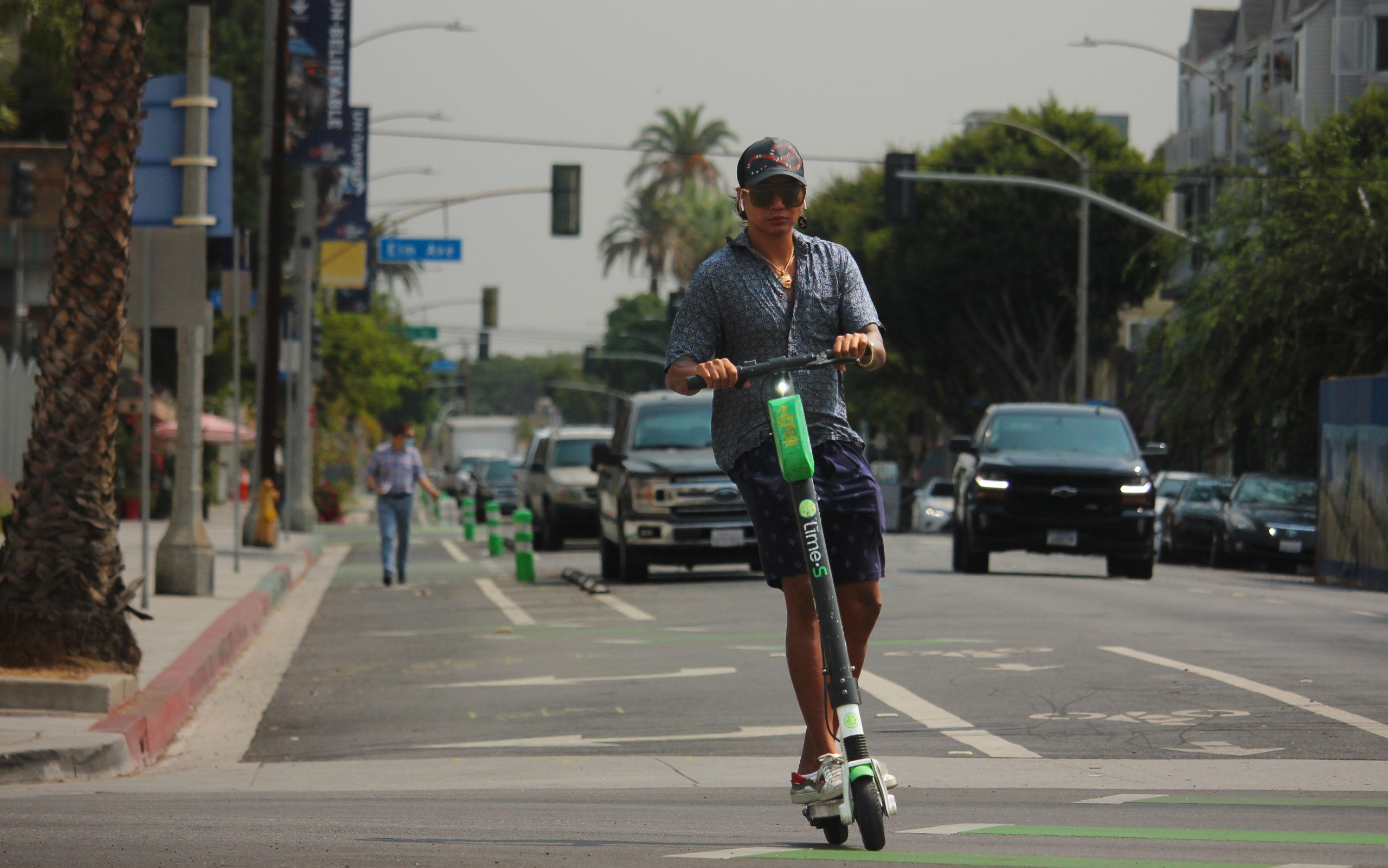 "My biggest takeaway from all this, I'm seeing more people stop in because of nostalgia: 'I am 30-something years old and I used to skate and I used to skate but I don't skate because of my job but now my job is working from home and now I can take a half-hour to go skating,'" Scanlan said. "Also, it's also like a Dad and son tossing the ball type thing: These dads who may be like me at 37 are bringing in the whole family. It's not just him; it's a daughter, son, mom, and dad. You have to start thinking about volume on that level."
When it comes to bikes, the same "boom" has been going on for a handful of years, with the U.S. entering its largest spike in bike sales since the mid-70s, according to the nonprofit People For Bikes, which tracks bike sales day by day across the nation. March, when the pandemic hit, saw an increase of 1,200% in bike units sold over the same month last year.
"Bike sales, for the most part, haven't slowed down at all," said Johnny Tully, CEO of Pedal Movement, a local organization dedicated to all things bicycling. "There are fewer drivers on the road since more people are working from home, which in turn leaves the roads less congested and safer for alternative transportation."
Tully notes that one of the major barriers for getting new bicyclists on the roads is safety: With 2018 being the deadliest year for bicyclists since 1990, distracted drivers and high speeds often deter people, especially those new to bicycling, from hopping on two wheels. However, with a significant decrease in traffic along with increased infrastructure and temporary traffic calming elements thanks to the city's Open Street Initiative, more are feeling this is the time to best use a bicycle.
"People are being asked to stay local, and they're realizing bicycles are one of the best ways to get around locally," Tully said. "We've seen more families than ever out on rides in the evening. People are digging up old bikes from their garages, tuning them up, and cruising around their neighborhoods. They're buying new bikes… For the past few months, cities have been seeing bicyclists as legitimate road users and taking action to ensure the roads are safe for them as well. And that's great not only for bicyclists but for pedestrians, local businesses, open spaces and parks—it's all connected. Everyone benefits when people choose to ride their bikes."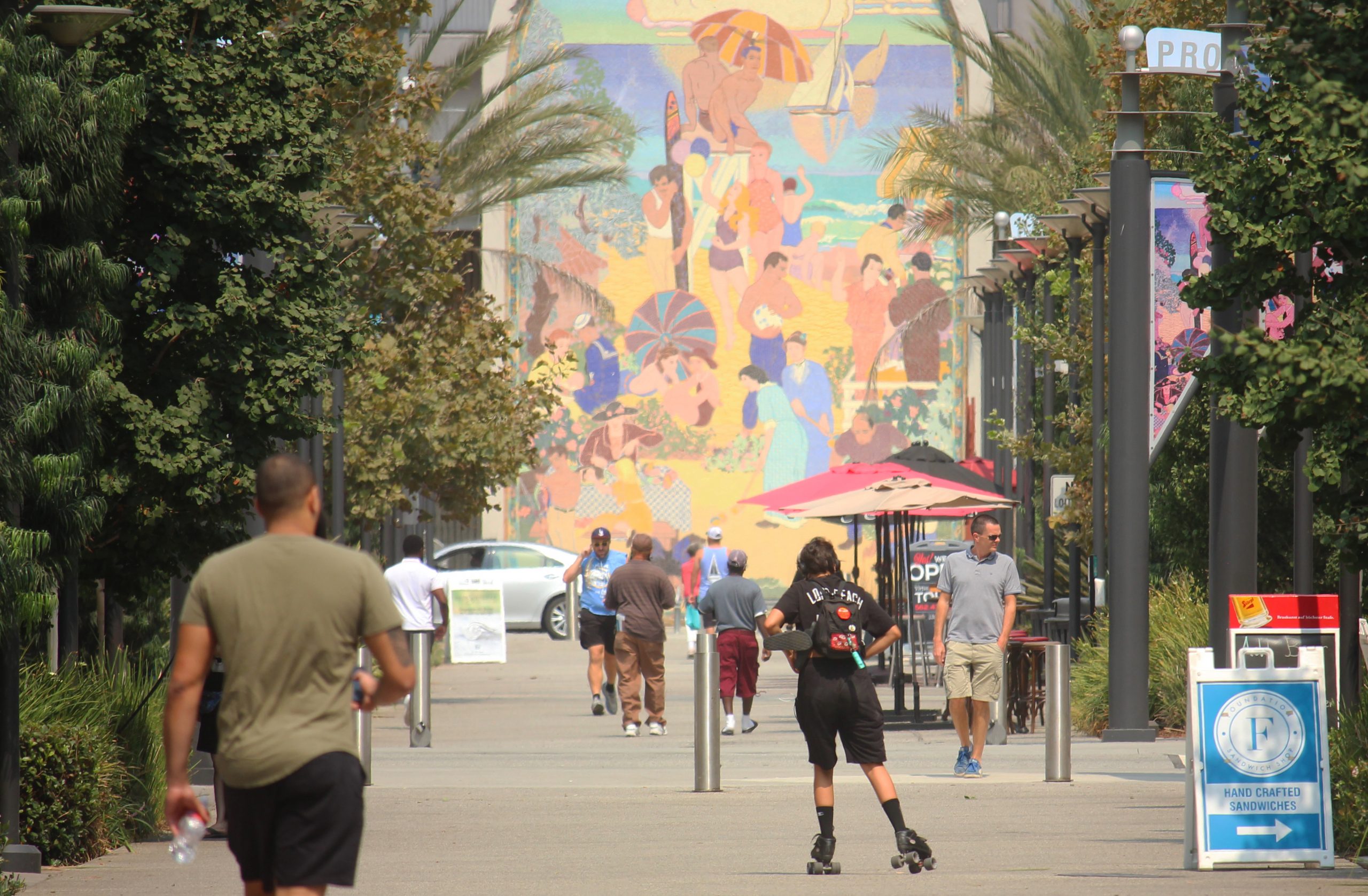 The other major player in the triad of micro-mobility—e-scooters—has also experienced the silver linings of an otherwise economically detrimental pandemic. After facing a shutdown that lasted nearly five months, e-scooter companies like Lime and Bird are back up and running in Long Beach, seeing an uptick in return riders, as well as new riders and longer trips.
"We're very happy to be back in Long Beach since it's a great market for micro-mobility," said Jasmine Wallsmith of Bird. "We've seen a tremendous amount of riders return to using Bird as a way to move around the city. Similar to the trend we're seeing across the U.S., we are seeing an increase in ride length across Long Beach as well as more first time riders. We're even having to continue to scale up the fleet in Long Beach to meet the demand for micro-mobility."
Lime is no different: It has doubled its fleet size and still cannot keep up with demand, according to Karla Owunwanne, Southwest Director of Government Relations for Lime. On top of that, when comparing August of 2019 to August of 2020 for Lime riders in Long Beach, Owunwanne said that the ridership has not only increased but taking place in more parts of the city than ever before.
"Previously, we saw that ridership was pretty much contained to districts 1, 2, and 3," Owunwanne said. "We are now seeing people riding in almost every other district regularly. Given that we're still grappling with COVID-19, it's more important than ever that we work with cities to increase mobility options that are open air and naturally socially distanced. As communities begin to reopen, this is one of many micro-mobility options that will allow citizens to move around safely and support local businesses."