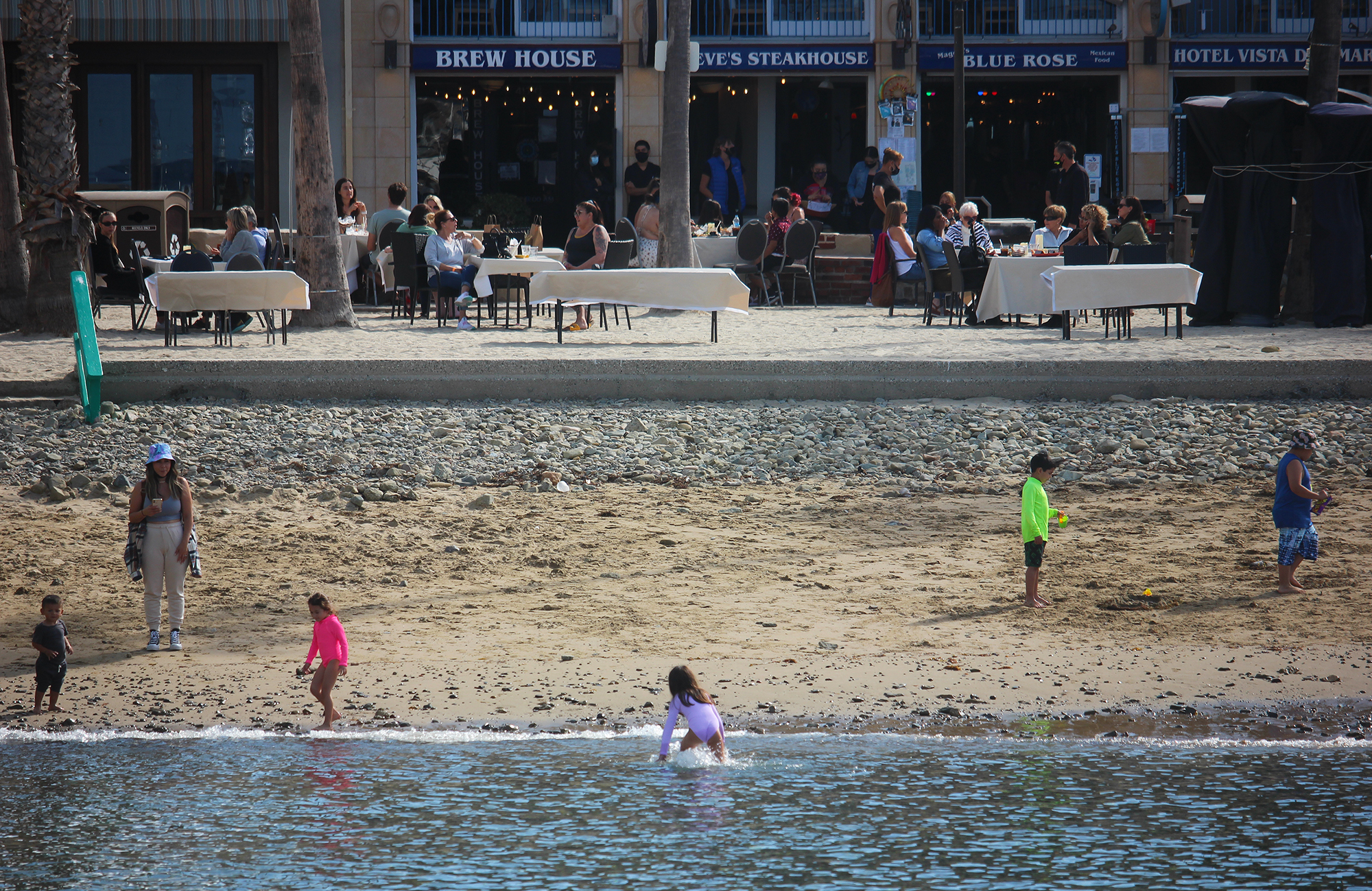 Muriel Willhite purchased the Pancake Cottage on Catalina Island in 1984. Under her leadership, the business became one of the most successful breakfast and lunch spots on the island, eventually expanding into a new, larger location.
But the Pancake Cottage was not well positioned to weather the unforeseeable tribulations of the COVID-19 pandemic—including public health orders—because it offered no outdoor dining. Willhite was forced to shut her doors in March of last year, along with almost every other business on the island. She was never able to reopen.
"Muriel built a booming business, put her blood, sweat and tears into it, and loved it more than life itself," said Megan Wright, a 36-year-old Catalina resident who bought the struggling restaurant from Willhite, who is in her 80s. "The pandemic hit and it was just too hard to keep the doors open."
When coronavirus swept across the globe in early 2020, Catalina's tourism economy was decimated. Since 2014, the island getaway has consistently welcomed more than one million annual visitors. But last year, that number was cut in half to just over 500,000, according to Love Catalina Island, the island's chamber of commerce and visitor's bureau.
The sharpest decline in visitor numbers was in April 2020, when just over 2,000 people ventured to the island, a 98% decrease from the same month in 2019. From May through August, crucial months for the island, visitor numbers were down anywhere from 42% to 93%.
"We all thought we were going down," recalled Love Catalina President and Chief Executive Jim Luttjohann.
The island saw some reprieve from the impacts of COVID-19 in September and October. But the respite was short-lived when the pandemic took its most drastic turn in November. Hospitalizations and deaths skyrocketed.
On the island, visitor counts sank once again following a fresh round of shutdowns.
Luttjohann called the situation psychologically "catastrophic" for most of the island businesses. "They barely survived."
Under normal circumstances, Carnival Cruise Line calls on the island two times per week, with other carriers such as Royal Carribean, Disney and Alaska calling on the island sporadically throughout the year. They drop off thousands of passengers to feed the local economy. But the cruise industry came to a screeching halt in March 2020 and no vessels have arrived since.
During off-season months, cruise passengers account for up to 40% of visitors to the island, according to Tony Budrovich, president and CEO of the nonprofit Catalina Island Conservancy. In April, the CDC announced that cruises may return to service as early as mid-July.
"Cruise ships are really the saving grace through the difficult winter months," Budrovich said. "Prior to the vaccine, locals were worried about cruises but I think people are feeling pretty good about ships returning."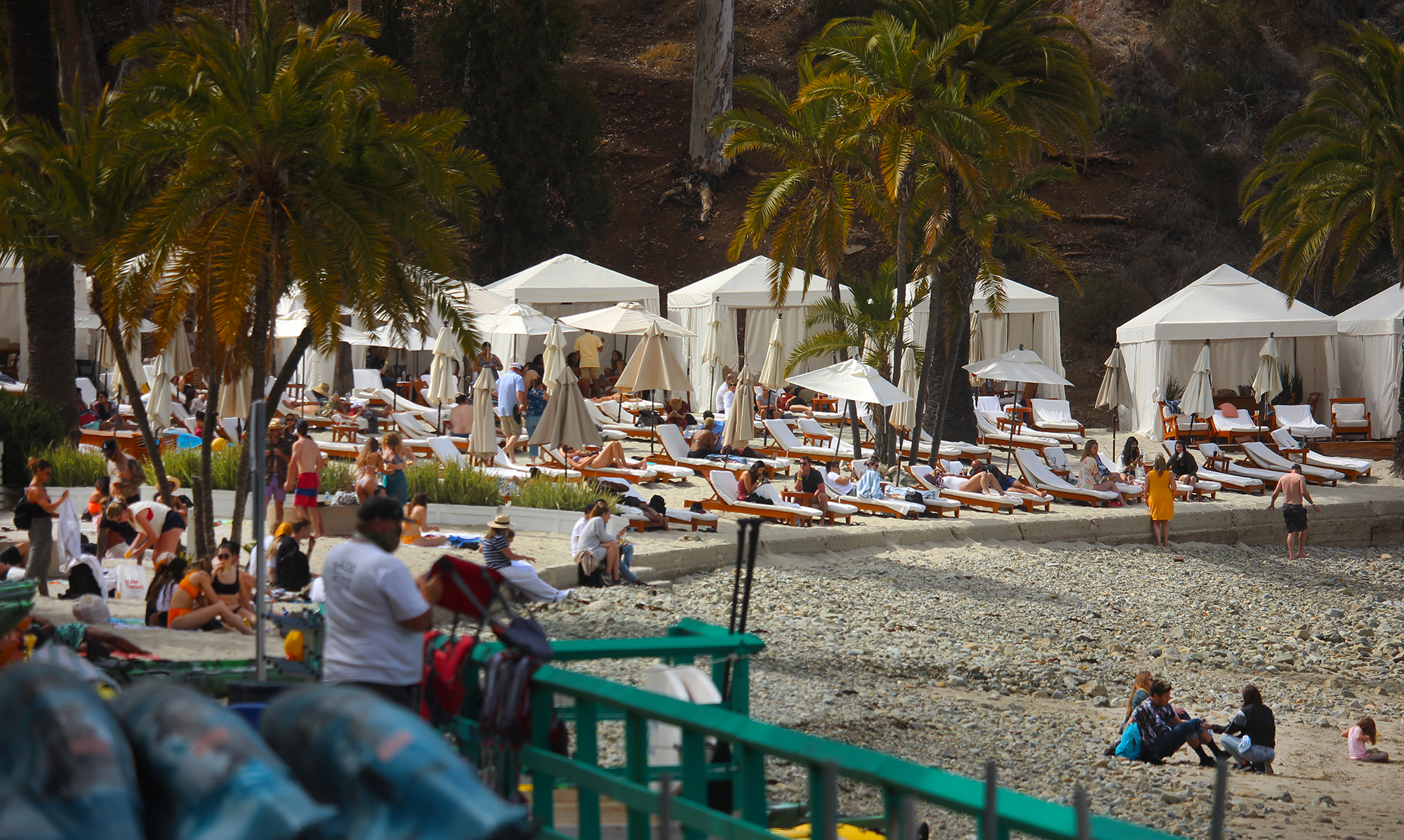 Wright, who has lived on Catalina for 10 years, owns another business on the island—Cafe Metropole. Despite the challenges of the pandemic, her sandwich and juice bar was able to remain open and was successful throughout the pandemic by securing a catering contract to supply 30 sequestered Southern California Edison staff with breakfasts, lunches and dinners daily during the first and second stay-at-home orders.
A frequent Catalina visitor since she was a little girl, Wright said the Pancake Cottage was a favorite of hers and she was determined to save it. She reopened the business on May 1.
"There's a lot of excitement buzzing around the island because we see a light at the end of the tunnel," Wright said, citing rising visitor numbers. "I'm getting great feedback from the locals saying they are excited to see [Pancake Cottage] back in action. I just hope I live up to Muriel's legacy."
Wright said the continued 50% capacity restriction for indoor dining is actually beneficial for her reopening because it allows staff who have not worked in over a year to get back into the swing of things and to become accustomed to revamped systems. But she said the capacity limits are not sustainable for hers or any other restaurant on the island that does not offer outdoor dining.
Last year, private boaters and campers were among the first to return to Catalina seeking a secluded escape from the pandemonium of the mainland amid the COVID-19 outbreak. The trend has continued with many of the Catalina Island Company's roughly 700 moorings seeing frequent use, according to President and CEO Geoff Rusack.
The company also operates 123 campsites—some of which it administers for the conservancy—that can accommodate hundreds of visitors per night, and reservations are filling up throughout the summer, Rusack said.
Hotels, rentals and recreational activities are now being booked further in advance, according to Love Catalina's Luttjohann, demonstrating that people are more confident and comfortable with travel. Early bookings also make it easier for businesses to plan, he added.
Steven Hoefs, a lifelong islander, owns eight businesses on Catalina, including a laundromat, retail shops, restaurants and the island's only arcade. Hoefs, who previously worked for the city of Avalon for 25 years—first as fire chief followed by a four-year stint as city manager—said the sharp decline in tourism made for a rough year.
"I would say the arcade was by far the most impacted," Hoefs said, adding that he reopened the business in April after it was closed for more than a year.
His retail shops also took a beating but his restaurants were able to survive on takeout orders and, at his fancier M Restaurant, outdoor dining. The laundry business, meanwhile, operated throughout the pandemic, propped up by contracts with three Avalon hotels.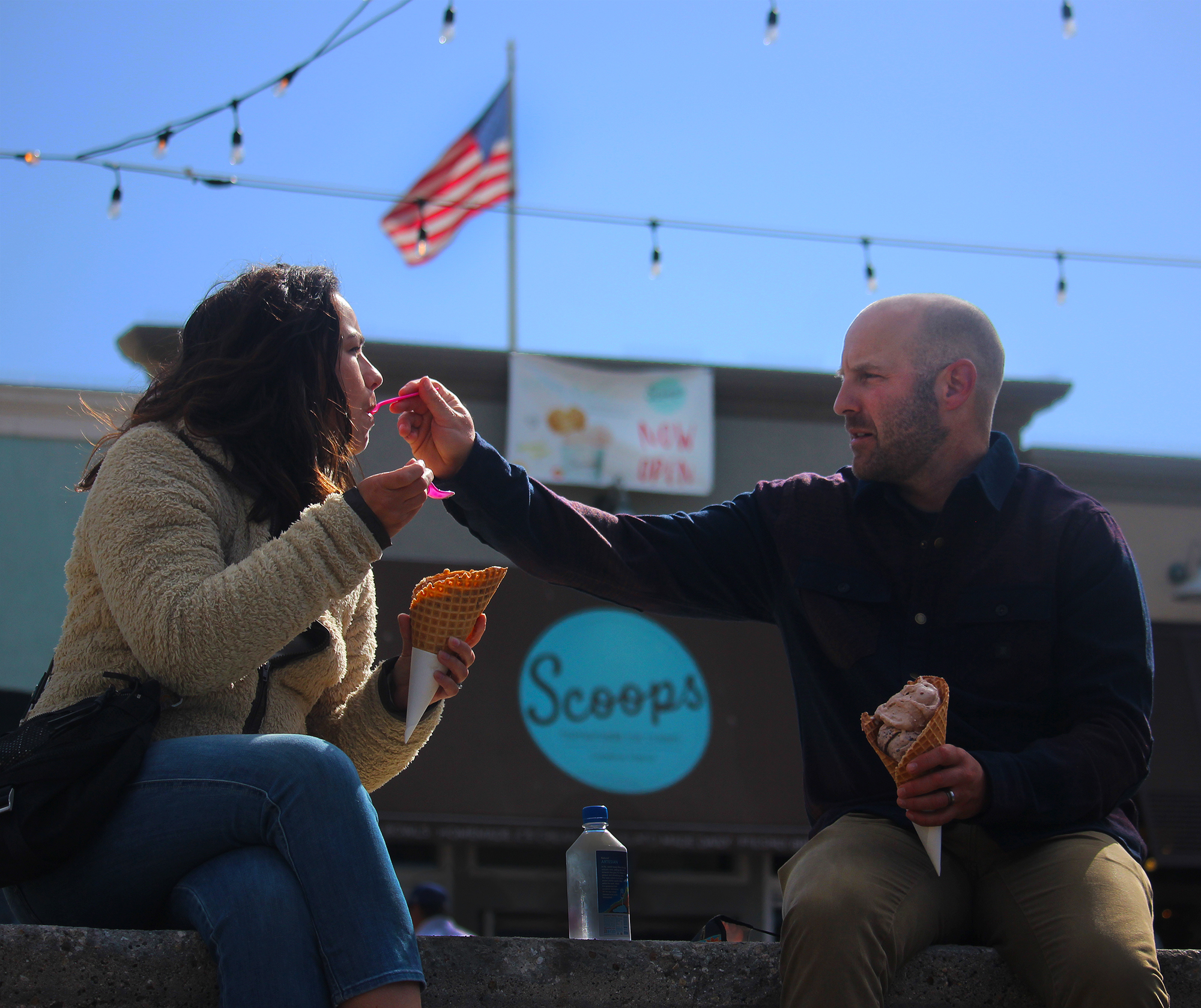 "We didn't lose any of our businesses and we've rehired all our employees," Hoefs said. "There's a lot of pent up demand. People are looking to go outdoors for getaways."
According to the Island Company, which operates nearly 200 hotel rooms on the island, occupancy has been stronger than expected. The company's historic 95-room Hotel Atwater is consistently operating at about 70-75% capacity, Rusack said. On particularly strong weekends, he said, occupancy will jump to around 90%.
Despite the upward trends and the island's slow return to a semblance of pre-pandemic life, business owners are under no illusion they will be able to recoup their losses.
"They basically have to draw a line through 2020 and that money will not be recovered," Luttjohann said. "Their version of recovery is getting back to 2018 or 2019 numbers but not to regain losses. That's literally impossible."
While businesses across the nation struggle to find workers, Rusack said the island's employment picture is uniquely complicated. About 15% of the Island Company's seasonal workforce, he said,  comes from foreign countries, a hiring model that has been upended because of federal policies halting work visa programs.
The company's zip line, rope course and eco-tours are operating, but some of its other activities and businesses remain shuttered, Rusack said, including one of the company's most prominent restaurants, the Avalon Grille, its spa and semi-submersible boat tour. Further reopenings are fully dependent on guidance from the CDC and Los Angeles County, he said.
Last July, the conservancy projected a budget shortfall of as much as $1.5 million. But through a $1.1 million federal Payment Protection Program loan, as well as temporary furloughs for 75% of staff and other cost-saving measures, the organization ended the year in the black, according to Budrovich.
The organization is currently auditing its finances, Budrovich said, so he can't say exactly how much was netted. Whatever the amount, there is still a lot of catching up to do, he said.
The nonprofit owns about 80% of land on the island, with rents being the top revenue source, Budrovich said. Groups such as the Boy Scouts rent space on the island for nature outings and education but those trips have been canceled since the start of the pandemic. Budrovich said they could begin as early as June. But he noted that the visiting groups also have been deprived of revenue so the conservancy is working with them to determine how best to move forward.
Island officials will also have to work hard to re-engage its volunteer workforce. During a normal year, Budrovich said, the conservancy benefits from around 10,000 volunteer hours, during which people work in the field doing science, cleanup and invasive plant removal. The pandemic wiped out those volunteer opportunities.
The sharp decline in Catalina's tourism and population did have one bright spot. Flora and fauna flourished during the pandemic, Budrovich said. Scripp's Murrelet, a species of bird that breeds on the island, had its biggest nesting season ever because there were fewer people to disturb them, he said.
Catalina is home to hundreds of plant and animal species, including 60 that are found nowhere else in the world. Conservation of the island's wildlife and natural beauty is crucial for the environment but also as a draw for tourism.
Many staff members were shifted from their old positions to take roles related to conservation, including watching hours of live camera feed footage. As a result, the conservancy spotted a rare shrew on the island after a 15-year search.
"We found them in two separate areas, which means there's at least two populations," Budrovich said.
Last year, the conservancy discovered a new species of bat living on the island. Now, the organization is working to identify a second bat species, a sighting that likely would not have happened during a normal year, Budrovich said.
Even during a time of tumultuous change and challenge for Catalina, its locals, businesses and ecosystems have demonstrated a resilience that has kept the island a beloved destination for decades.
"When people come to the island, they feel like they're in another world. Yes, it's Southern California but it also feels like the south of France or some small Italian village," said Rusack, the Catalina Island Company's CEO. "It's just this amazing feeling of 'I got away.'"