When Randy Gordon became president and CEO of the Long Beach Area Chamber of Commerce more than a quarter century ago, he took the helm of an organization in need of someone who knew how to ask people for money.
Chamber officials said they got just what they were looking for in Gordon, who—at 71-years-old—celebrated his retirement this month, with Vice President Jeremy Harris succeeding Gordon after shadowing him for seven years.
What Gordon will remember most about his career calling: "God put me on this Earth to take people's money," he said regarding his penchant for organizing special fundraising events for the chamber as well as working as a professional auctioneer for various charities in Long Beach.
"This is the greatest job I've ever had in my life. I think the good Lord just meant for me to be here," he said.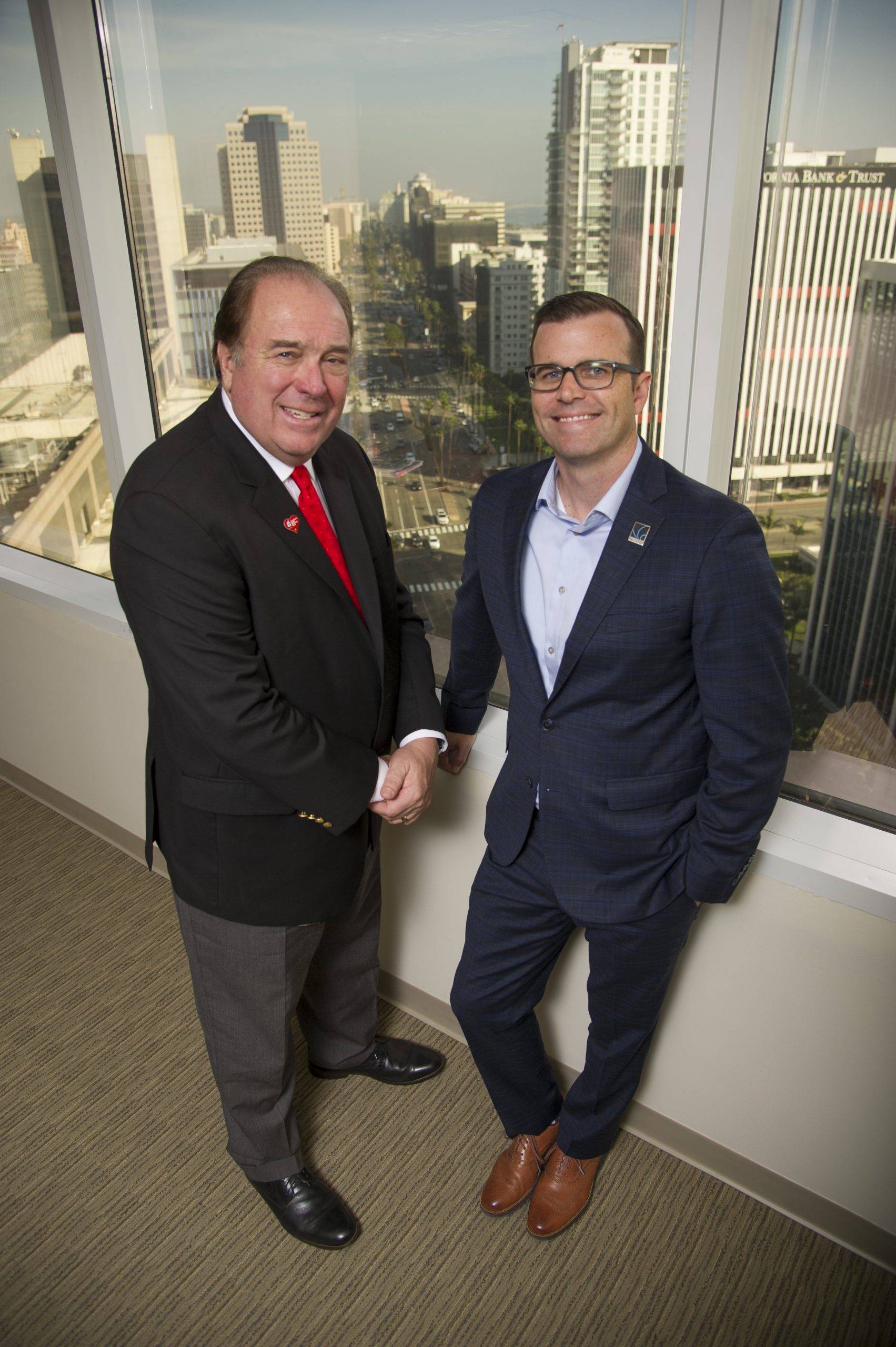 Since coming onto the job in 1994, Gordon's leadership helped increase the chamber's budget from what he called "dead broke" at roughly $40,000 a year to nearly $1.7 million, employing as many as eight employees and supporting about 750 members.
He also helped raise an estimated $5 million for local nonprofits through his work as an auctioneer, something he said he plans to continue doing well into his retirement—in between time spent with his grandchildren and traveling alongside his wife, Nancy Becker.
"The growth (of the chamber) has really been in special events—I say nobody does a special event like the chamber," said Gordon, the son of a cotton farmer in Lubbock, Texas, who is no stranger to hard work.
Gordon's background included work as a door-to-door salesman of encyclopedias and a career as an operations manager for Montgomery Ward, before becoming involved with the Covina Chamber of Commerce and eventually Long Beach's Chamber of Commerce.
Many have described him using the cliché that the man "could sell ice to an Eskimo on the coldest day of winter." Almost all who worked with him, including Downtown Long Beach Alliance President and CEO Kraig Kojian, called Gordon something along the lines of a "true fixture in the Long Beach community." Kojian added, "I have valued his partnership in working on issues affecting our business community over the years."
Long Beach Economic Development Director John Keisler echoed those sentiments, praising Gordon's ability to build connections between chamber businesses, nonprofits and city legislators and leverage those diverse perspectives to create meaningful change.
"That connectivity is how the economy works … when people know one another, that's the glue that keeps it together and forms an economic ecosystem," Keisler said. "Randy connects people and connects ideas. As a voice of business—whether it was good or bad—it was important to hear it and know it and take action."
For example, the city's relationship with the chamber was instrumental in collecting input from different business sectors to form Long Beach's 10-Year Economic Blueprint adopted in 2017, Keisler said.
"(Communication with the chamber) continues to be an important part of how we figure out what is going on and what we can do to grow the economy," Keisler said, adding that he is excited to work with Harris and continue to build up the relationship between the city and the chamber.
"It will be bittersweet to see Randy retire, but it will also be fun to be part of this new generation that Jeremy brings," he said.
Chamber Chairman of the Board Mitra Rogers, representing The Boeing Company, has been involved with the business organization for about a decade in various capacities and has found it to be a "great two-way partnership" for the company to advocate for its needs, industry needs and the needs of the business community at large.
Gordon, according to Rogers, is leaving the chamber in a strong position, even though it's happening in the midst of a pandemic.
"He's a true chamber professional and he's really left the chamber in a good place and in the best hands possible," she said, noting that some of the plans she's made with Harris for the future are on hold as they pivot to address some of the challenges brought about by coronavirus.
In the meantime, Gordon said he hopes to be able to hug his six grandchildren again soon—something he hasn't been able to do during the pandemic. Gordon also wants to avoid airplanes and go on some long road trips to see the Grand Canyon and other American landmarks that he hasn't had time to see while working.
He plans on continuing regular poker game nights with old friends and maintaining involvement with a couple of local charities, including serving on the board for Precious Lamb Preschool.
But he'll miss the chamber, he knows, as he said he's midway through hanging up all the many awards and plaques collected during his years now on the walls of his household garage, tacking up photos of himself shaking hands with the likes of Gerald Ford, Henry Kissinger and local celebrities.
"I met a lot of interesting people," said Gordon, who is maintaining a non-salary president emeritus role. "The chamber is really all about relationships."
About his longtime boss, who set the succession plan in motion three years ago, Harris said, "Nobody can fill Randy's shoes, and that's not what I'm here to do. I'm going to build off the foundation that Randy is leaving me."