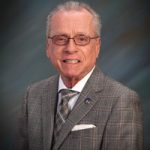 On March 5, residents of Signal Hill will vote on two of the city's five council seats in an at-large municipal election. With the seat of Mayor Tina Hansen up for reelection and Vice Mayor Larry Forester leaving at the end of his term, three candidates are competing for two seats on the five-member dais.
The candidates are: Hansen, a deputy district attorney in Los Angeles; Keir Jones, an insurance agent and the city's current elected city clerk; and Chris Wilson, a city planning commissioner who also serves as director for Assemblymember Mike A. Gipson of the 64th District. Candidates Carmen Brooks for city clerk and David Hopper for city treasurer are running unopposed.
Hansen has served on the Signal Hill City Council since 1994. In Signal Hill, the position of mayor rotates among councilmembers each year. Jones previously ran for Signal Hill City Council in 2017, ultimately losing by one vote. Wilson was appointed to the city's planning commission in May 2017.
"I'm disappointed that I couldn't run, but my health won't handle it," said Forester, who has been a member of the Signal Hill City Council since 1998. Forester was diagnosed with HIV in 1985 and has been living with AIDS since 1994.
The outgoing councilmember said stormwater treatment continues to be the city's most pressing issue going forward. In a 2017 rapid assessment report of the county's water management plans, the Los Angeles Department of Public Works characterized stormwater as the overflow of water caused by rain, stating that "this urban runoff carries with it waterborne pollutants that ultimately pollute local water bodies and coastal waters, negatively impacting watershed health and the cleanliness and safety of the region's beaches."
Since 1990, the Environmental Protection Agency has required municipalities along California's southern and central coasts to obtain regulatory permits for their municipal storm sewer systems to mitigate the risk of coastal pollution. "It makes sense, scientific sense, but it's going to go into the billions of dollars," Forester said. According to the county's report, the department estimated the cost of implementation for these federal regulations at $20 billion over the following 20 years. "Financially, that's probably going to be the biggest priority of all the 88 cities in L.A. County," Forester noted.
Aside from stormwater management, which Forester considers his area of expertise, he hopes to see Signal Hill continue its growth and diversify its revenue, which has been largely dependent on sales tax revenues. One project that he considers an important opportunity for the city is a development currently underway on two city-owned properties totaling 25 acres across from MemorialCare Long Beach Medical Center, for which Signal Hill Petroleum and retail real estate company Vestar have secured exclusive negotiating rights. "That's our next big development," Forester said.
Overall, Forester said he hopes that his successor will have "an understanding of the people" of Signal Hill and for the city to "move forward."