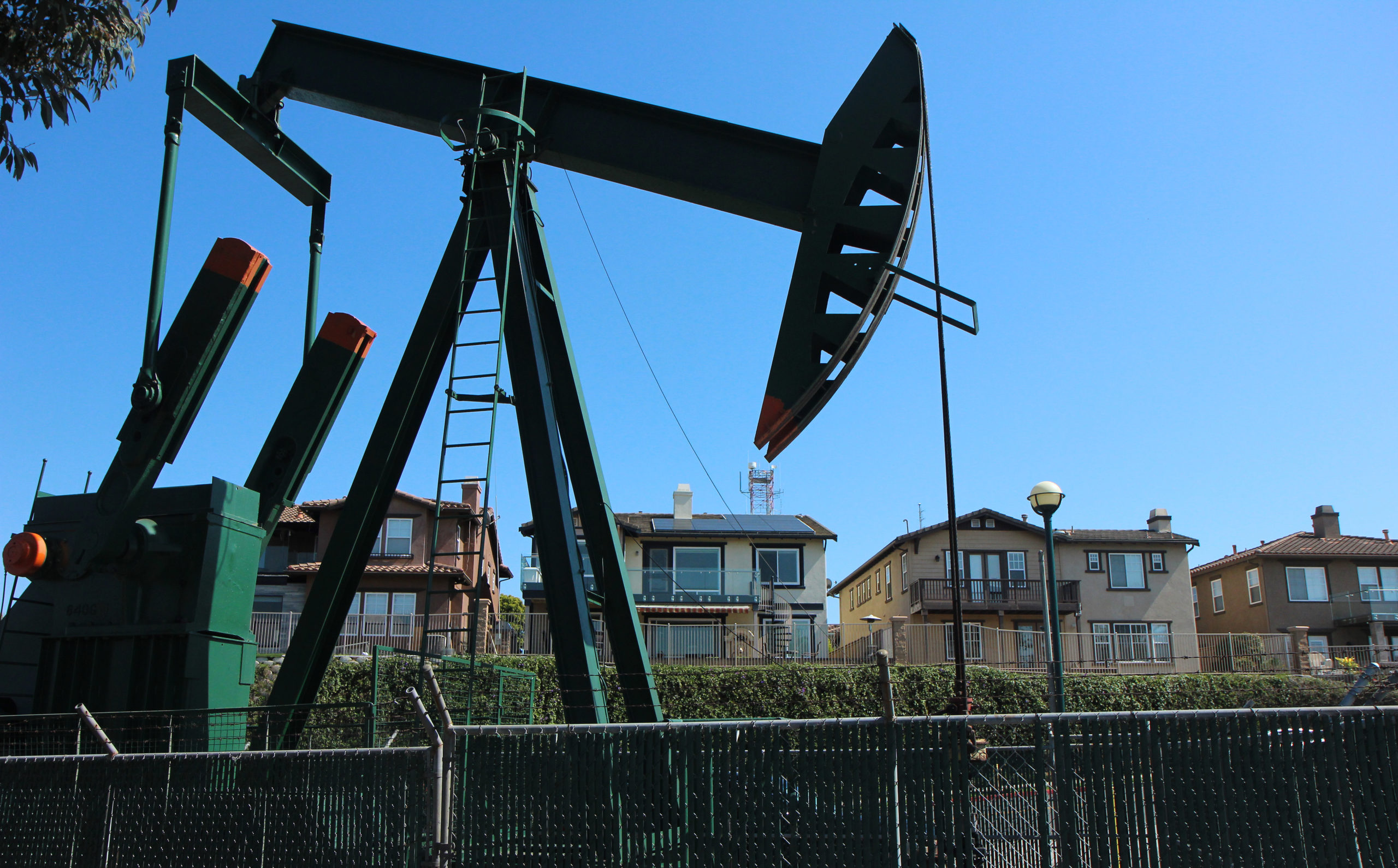 As community development director for the city of Signal Hill, Colleen Doan is on the hot seat. It's her job to help come up with ways to vastly increase her city's housing stock to meet ambitious new state goals.
For a small city with a uniquely hilly topography and ongoing oil production, finding a place for new housing—let alone getting it built—is no easy task.
"It is a challenge," Doan said. "It is a major challenge."
Doan has plenty of company as city planners throughout California scramble to meet the latest iteration of the Regional Housing Needs Assessment, an initiative mandated every eight years by state housing law.
Since the last time the process unfolded, in 2012, an affordable housing crisis has exploded across California and homelessness has soared to its highest levels—creating one of the most confounding issues confronting local governments.
Under the new assessment, state housing officials have determined that more than 1.3 million new units for all income levels are needed in Southern California to meet existing and projected demand through October 2029. The last time around that number was just 412,767.
How the units are divvied up among the region's hundreds of cities, including Signal Hill, rests largely with the Southern California Association of Governments, or SCAG. And if the performance of cities to hit their goals in the previous eight-year cycle is any indication, then the odds for success moving forward are long.
Data compiled by SCAG shows that cities fell far short of meeting their allotments for low- and very low-income housing—only 15% and 13%, respectively. They did, however, exceed the goals for "above moderate-income" housing at 127%.
Ma'Ayn Johnson, a housing program manager for SCAG, said those numbers represent "a growing concern" at a time when affordable housing is at a premium and demand far exceeds supply for both renters and potential homebuyers.
"It's been built up over decades," Johnson said of the dynamic. "It's a perfect storm of a housing crisis that will continue to worsen."
The municipalities are not responsible for actually constructing units but rather for helping clear the way for developers through such actions as zoning changes, regulatory streamlining and even by purchasing and preparing land as a cost-saving incentive for builders. Cities are also required by law to incorporate the housing allotments in their general plans—a kind of blue print for future development.
When cities don't make their numbers, there are no consequences unless a jurisdiction seemingly fails to even try, which is why the state attorney general filed suit in 2019 against Huntington Beach. It had failed to include its housing goals in its general plan, as required by state law. A settlement was reached last year, Johnson said.
Signal Hill confronts unique challenges
In Signal Hill, Doan said she knew the allocation of housing units was going to exceed the numbers set during the previous eight-year cycle—but not threefold. Last time, SCAG allocated 169 units to Signal Hill. This time it's 516.
"Everybody's got big numbers, and they did give us hints that it was coming," Doan said. "We did not realize it might be more than three times."
Signal Hill planners are currently surveying land throughout the city to find future housing locations. Once identified, the properties can then be zoned for affordable housing.
That's what the city did during the last cycle, which led to the development of the 72-unit Zinnia Apartments, completed in 2017. The city purchased the property, zoned it for affordable housing and then sold it to a developer. The apartment complex helped Signal Hill meet its goals for the creation of very low- and low-income units.
As arduous as that process was back then, city planners had one significant advantage over today. Signal Hill was able to buy the property through its redevelopment agency. Created in the 1940s, these agencies, spread throughout California, were intended to help cities combat blight. But in 2012, they were dissolved under then-Gov. Jerry Brown.
"Redevelopment was everyone's best tool because it provided funding," Doan said. "There's been a lot of scrambling ever since that went away. At the same time, our needs for homes and specifically affordable homes have seemed to grow exponentially."
While cities across the state now face that same reality, Signal Hill confronts uniquely difficult terrain in trying to meet its significantly higher housing goals.
To find suitable land for residential construction, planners must tiptoe around oil pipes, wells and derricks—active and abandoned—limiting available housing sites. Before a bulldozer racks the ground or the first shovel hits the dirt, an analysis of the risks of what may lie beneath must be undertaken.
"We have worked with SCAG over the years, every cycle, to remind them that we have these major constraints to development in our little 2.2 square mile city," Doan said. "We have existing oil wells, we have abandoned oil wells, we have an earthquake fault zone that runs diagonally across the entire city. We have some constraints from oil operations and oil facility operations. Yet here we are, with more than three times the number [of units] based on a very complicated equation."
 To deal with these barriers, Doan said, the city is partnering heavily with Signal Hill Petroleum, an oil-production company that owns 50% of all vacant land in the city.
David Slater, vice president and chief operating officer of Signal Hill Petroleum, said the company and city are working together to plan the next 10 years of development. Residential construction, he said, is a major component of that effort, including the creation of very-low to low-income housing.
"We are doing everything that we can at this time," Slater said. "The city has a general plan, and specific zoning comes from the city, so we are working with them on what those zoning changes would be."
The company's oil wells were designed to have long-life reserves, Slater said, thus many of them are still producing oil for the company.
"We try to be a good neighbor, if you will," he said, but added: "There's lots of oil to still be produced in Signal Hill."
Signal Hill Economic Development Manager Elise McCaleb said the city also has fewer stable revenue sources than elsewhere in helping planners create affordable housing. She said the city still has some leftover redevelopment dollars to buy properties but nothing ongoing.
Some cities, she said, may be able to help bridge the funding gap left by the demise of redevelopment agencies through various federal grants. But because of Signal Hill's relatively small size, she said, it receives fewer and smaller funding opportunities than larger jurisdictions.
In December 2020, Signal Hill planners applied for four housing grants. The city was awarded three, totaling $425,000. As of late February, the city is still waiting word on the fourth grant, which would provide $65,482 annually for five years. McCaleb said these grants would be used to fund environmental studies and analyses of land sites.
But, as Doan noted: "the grants don't come close to the amount of funds needed and previously available."
A permanent source of funding for cities to use to identify affordable housing sites has to be considered by the state legislature if cities are to help with California's housing shortage, McCaleb said. "It takes a lot of work to build affordable housing," she said.
Cities can attempt to appeal their new housing goals, but few succeed. During this upcoming housing cycle, some cities have tried to use the COVID-19 pandemic as a reason to reduce the number of housing units they've been allocated.
But according to SCAG, the organization has determined that without evidence that the pandemic will continue to severely affect the state's population growth and employment for the next eight years, it would be unreasonable to scale back the new housing goals.
More likely, said SCAG's housing program manager, Johnson, demand for units in California will continue to escalate for years for years to come.
"It is possible, depending on market conditions, there will always be growth, that's for certain," she warned. "If we don't take care of people here today, we're still going to have those problems."