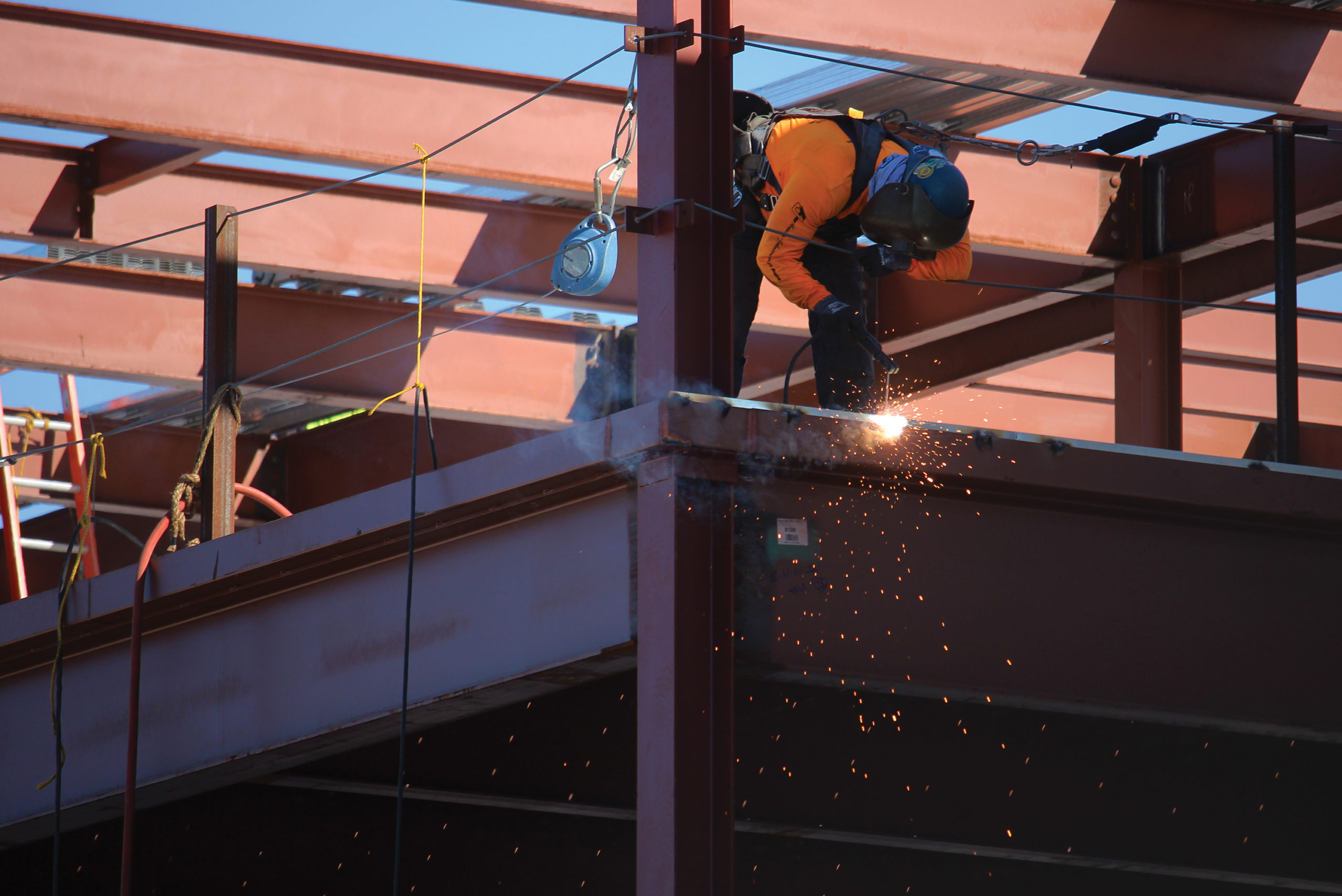 Over the last 12 years, Long Beach City College has seen the investment of hundreds of millions of dollars in new construction, renovations and upgrades of critical infrastructure to create a more conducive—and sustainable—learning environment for students.
Multiple large-scale projects have already been completed on the journey to bring the nearly century-old school into the 21st Century, but the full scope of improvements will not be realized for decades.
"All of our projects' goal is to better serve our students' needs," said Marlene Drinkwine, vice president of business services for the community college. "Whether it's making existing buildings more functional for today's uses or building new spaces to reflect new technology, it's always about serving the students."
The historic investment is funded through voter-approved bond Measures E (2008) and LB (2016). At $854 million, Measure LB is the single-largest investment ever made into the college. In all, LBCC officials are authorized to issue up to $1.3 billion in bonds. Additional project financing is provided by the state.
"We have a very full and aggressive schedule through 2041 to make the best use of the community's investment in our college," Drinkwine said. "We are not letting up."
Two of the school's most recently completed projects include a new parking structure at its Pacific Coast Campus and a full renovation of the auditorium at its Liberal Arts Campus.
Originally built in 1956, the auditorium was outdated and had to be brought up to code, particularly when it came to its accessibility features and the inclusion of air conditioning. With the introduction of elevators and ramps, the $32 million project made the entirety of the building accessible for all.
The renovation also included the addition of more than 14,000 square feet to the already existing 38,000-square-foot building for classrooms, offices and rehearsal space. New technology, including audio and visual equipment, was installed, while preserving the "fantastic acoustics," Drinkwine added.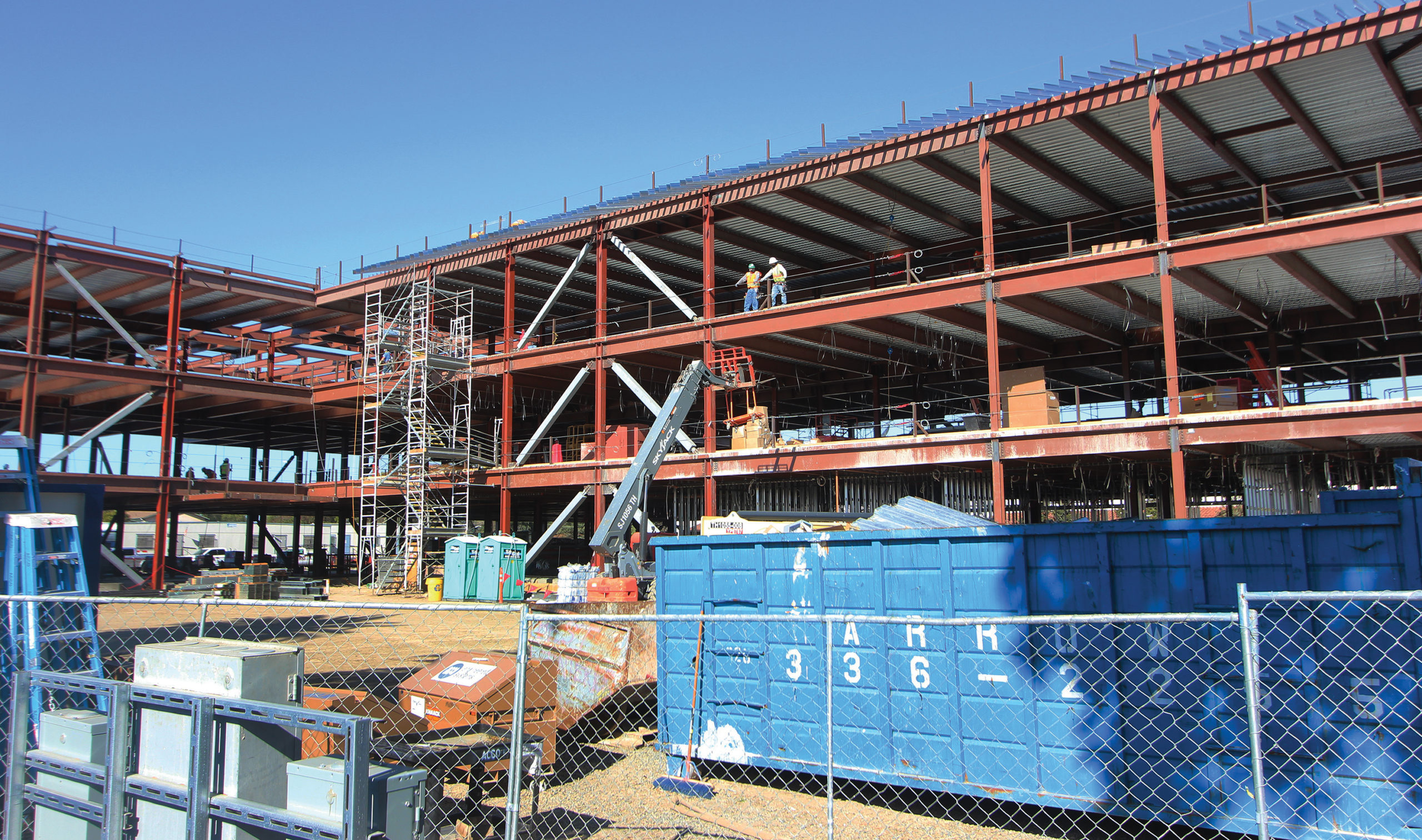 As the coronavirus pandemic rages on, the revamped facility will not host performances for months.
"While we would much rather have been able to welcome crowds into the auditorium immediately," Drinkwine said, "this gives a little bit extra time to make sure everything's in place and ready to go the very moment we can resume in-person classes."
The parking structure, located on the northwest corner of Pacific Coast Highway and Walnut Avenue, is the school's first parking structure that "beautifies the neighborhood," Drinkwine said.
The design includes low-cost accents on the exterior to match the Art Deco industrial aesthetic of the campus, she explained. Functionally, the structure has more than 500 parking spaces, including numerous electric-vehicle stalls. Solar panels also are included on the upper-most level.
While many projects remain in the design phase, other projects have already begun taking shape at both campuses. Two major projects are under construction at the Liberal Arts Campus: a multidisciplinary classroom building and new outdoor kinesiology lab and aquatics center facilities.
Buildings M and N, both constructed in 1935, have been demolished and the steel structure of a new Building M has sprouted from the cleared space. The nearly 82,000-square-foot, three-story building will contain classrooms and offices for subjects such as language arts, foreign language, and computer and office studies, Drinkwine said. The entire ground floor will house a slew of student services.
Construction of the $77 million project began in spring 2020 and is expected to be completed in spring 2022. That state provided nearly $28 million for the project, allowing LBCC officials to allocate bond monies to other projects.
With a budget of nearly $75 million, according to a recent update presented to the citizens' oversight committee charged with monitoring the bond monies, the new outdoor kinesiology lab and aquatics project includes a new outdoor competition-sized pool with spectator seating, which is noticeably absent from the existing, smaller pool. The project also includes a new softball field, which will be relocated near the baseball field, a new soccer field, and new tennis and volleyball courts.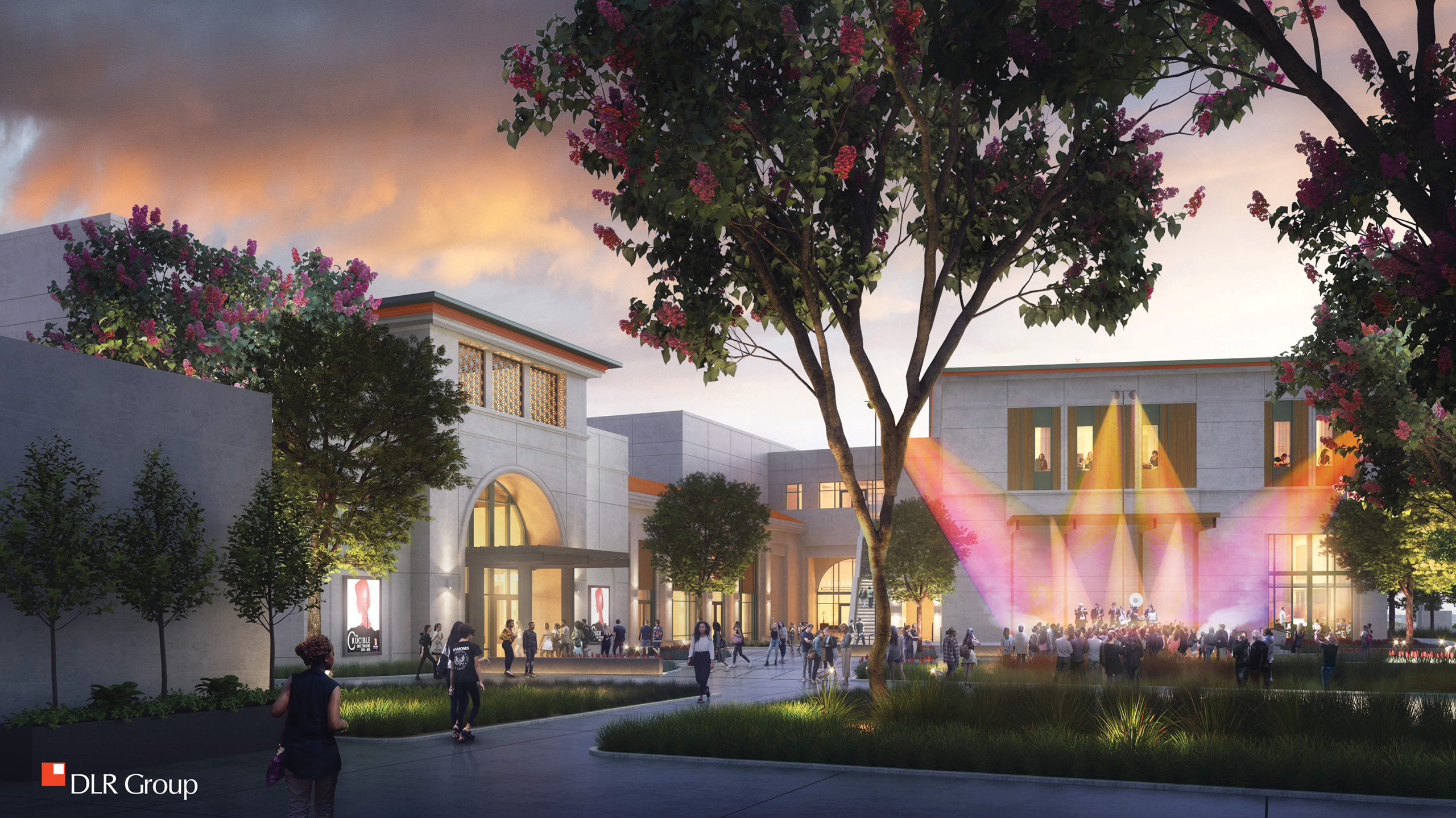 "We're really excited about this project. It's going to serve not only our athletes but the rest of our students," Drinkwine said. "For instance, there's a portion of the pool that's going to be used by the kinesiology program for in-water uses."
The project is slated for completion by spring 2022.
At the Pacific Coast Campus, phase one of renovations are underway on a Building MM that will ultimately house career and technical education programs such as construction. The first of the two-phase project is expected to be completed sometime in 2022. The second phase of the project, which will be home to industrial technology, anthropology, horticulture and other programs, is in the planning phase and expected to be completed in 2025.
To accommodate new and upgraded buildings at the Liberal Arts Campus, $6 million was spent to expand the onsite central plant, which allows the campus's air conditioning and other systems to be regulated as energy efficiently as possible. All new buildings and structures are built using solar panels and other sustainable techniques.
Hundreds of millions of dollars worth of other projects remain at various stages of planning, including a music theater complex and numerous renovations. The nearly $80 million theater complex includes the demolition of two buildings to make way for a new building that will include indoor and outdoor stages. This project will be partially funded through state Proposition 51 funds.
"It's critical that we provide environments that allow us to provide education that is relevant," Drinkwine said. "To provide environments that best support student learning and the delivery of specific education."