While labor contract negotiations with Kaiser Permanente continue, the unions that comprise the Coalition of Kaiser Permanente Unions (CKPU) have indicated that they may potentially strike later this year. A spokesman said individual unions began a voting process in July to decide if they will strike. However, Kaiser recently unveiled a new proposal to the coalition that may yield a resolution to the debate.
Elita Adjei, director of media relations at Kaiser Permanente Southern California, said bargaining between Kaiser Permanente and the coalition began in mid-April 2019. The contract talks pertain to staffing, the distribution of Kaiser's funds, wages and health care offerings.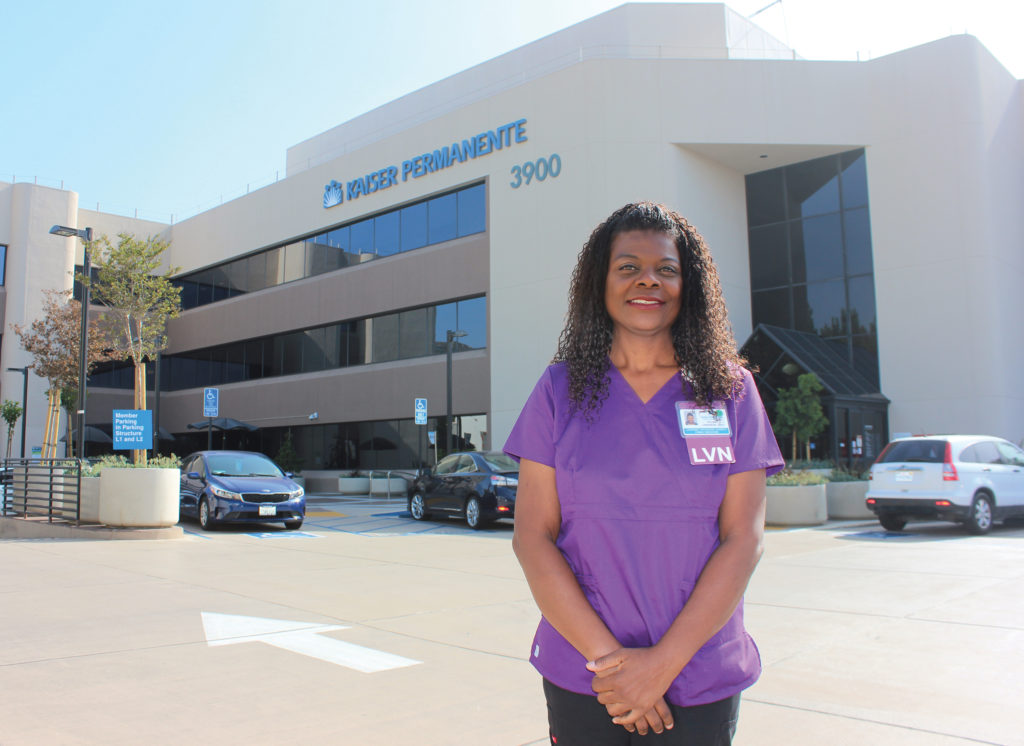 The CKPU, a collection of unions with more than 80,000 workers, is representing Kaiser employees nationwide in labor contract negotiations with the company. The most recent bargaining meeting was July 11, when both parties ended the day's negotiations without a mutual agreement. As a result, union members announced in July preparations for a potential strike on an undetermined date in the fall.
Sean Wherley, a spokesman for the Service Employees International Union – United Healthcare Workers West (SEIU-UHW) – a statewide union that is part of the CKPU – said coalition members are voting through September to potentially authorize a strike, targeted at Kaiser's "unfair labor practices." The coalition claims that Kaiser has not been transparent about the use of its profits, in particular when it comes to the distribution of adequate health care benefits and wages for employees.
"Kaiser Permanente has lost its way," he said. "It is a nonprofit that was designed to serve the interests of the community, and it's moved from that. . . . When the workers were talking to Kaiser, it was about restoring the partnership between both labor employees and managers, one that used to be designed to find solutions. And now [Kaiser] is disregarding them as if they play no role in the delivery of patient care."
Adjei said Wherley's claims are false. She said Kaiser spends 97% of its revenue in direct spending toward care and coverage for the roughly 12 million members it serves. The other 3% is invested back into the organization, she added. "Our priority is always the health and safety of our patients, members and employees," she said. "We spend 100% of our revenue to deliver on our mission."
Kaiser Permanente introduced a proposal on July 26 to the CKPU that would provide annual pay increases, maintain employee benefits and create a program that would seek to reduce a national shortage of health care workers. The company publicly announced the proposal in an August 2 press release.
The proposal includes: annual wage increases of 3% each year through 2022 for employees in Northern and Southern California; $40 million for a workforce development fund to help train new hires; preserving an existing employee pension plan; and improving on an existing tuition reimbursement program for employees that would add $250 to their travel funds.
However, in response to the proposal, Wherley said he is not interested in hearing about it until the next labor negotiation meeting, the date for which is yet to be decided. "The coalition will negotiate at the appropriate place – the bargaining table – not in the media," he said.
According to Adjei, the coalition's demands have been unfeasible. She said the CKPU put forward a proposal that would increase Kaiser Permanente's wages 32% above the market over the next five years, "adding a billion dollars to our labor costs," she said. "As we are always working to make care affordable, the coalition's demands are not fair to our members and the communities we serve," Adjei said. Wherley confirmed with the Business Journal that proposals have been put forward during bargain talks with Kaiser, and he said the intent has always been to prioritize the best interest of workers.
Sylina Lawanson is a pediatric nurse at the Kaiser Permanente office in Long Beach at 3900 E. Pacific Coast Hwy. Lawanson, a four-year employee and a SEIU-UHW union member, said there is a breakdown between Kaiser management and workers. Lawanson said the Kaiser Permanente site in Long Beach is understaffed, a problem that she said persists statewide. She told the Business Journal that she believes Kaiser is not doing enough to solve the issue. "We want them to restore the partnership between management and U.S. workers," she said. "We want a safe working environment. We don't want to work short [staffed] and we want to protect our jobs. That's important for the community."
Wherley indicated that CKPU's national contract with Kaiser expired last September. He said that despite the contract's expiration, CKPU is representing its individual unions, all which have different contractual agreements and expirations with Kaiser sometime this year. SEIU-UHW's contract expires September 30.
Wherley said Kaiser backed out of contract negotiations with the CKPU in March 2018 when it learned that union members were attempting to put forward legislation that would mandate financial disclosures from certain health care entities, including Kaiser.
In a statement, Adjei denied the allegations that Kaiser purposely broke off the talks. She also said Wherley is "inaccurate" in saying that the coalition's contract expired last year, emphasizing that bargaining negotiations between Kaiser and CKPU will continue through September. When asked to clarify the inaccuracy of the contract deadline, Adjei simply confirmed that SEIU-UHW's contract expires September 30.
Despite the dissension between both entities, Adjei said there has actually been common ground between the CKPU and Kaiser throughout the bargaining process. Although the timeline is unclear on when the next bargaining meeting may be and whether the CKPU will accept Kaiser's latest offer, Adjei said the company hopes to reach a mutual agreement.
She added that the looming threat of a strike is a "negotiating tactic" to put pressure on the company. "At this time, no strike has been officially called, and union leaders and management are continuing to talk and work toward a mutually beneficial agreement," she said.