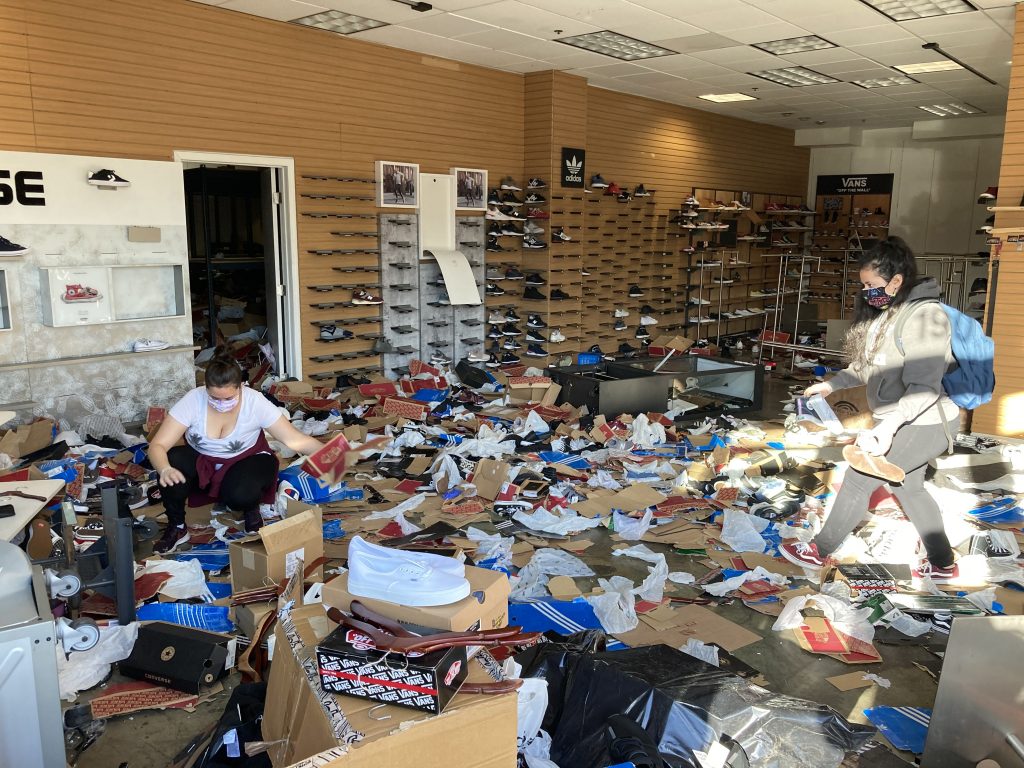 Businesses across the city have been devastated by the looting that accompanied otherwise peaceful protests Sunday night.
On Monday, Brad Pollak, director of the Small Business Development Center, shared a list of tips for businesses seeking insurance relief, courtesy of Dan Roddy, president of HMBD Insurance Services in Long Beach.
If possible, affected business owners should:
Take photos of everything before doing any clean-up. In addition to the physical damage, this would include taking photos of shelves that have been knocked over, inventory on the floor, etc.
Call their insurance carrier (agent or broker), explain the situation, and follow their recommendations for next steps.
Take an inventory of what was destroyed and/or what is missing, to the best of their ability. Make as comprehensive a list as possible.
Reference their insurance policy (as explained by your agent or broker) to find out what, if anything, is covered by business interruption coverage and or any other itemized disaster coverage listed in the policy.
Roddy also pointed out that larger insurance companies may have "disaster teams" that are connected with board-up services, who can come and protect the business with plywood boards, etc.