The most senior member of the city council, now serving his 11th year as councilmember for the 6th District, Dee Andrews was chosen by his peers to take on the role of vice mayor in early July. It is his first time serving in the position, which requires that he step in to lead council meetings and represent the city at events when the mayor is absent. Known for encouraging his colleagues to move through council agendas quicker, Andrews intends to take up that mantle in a more official capacity as vice mayor.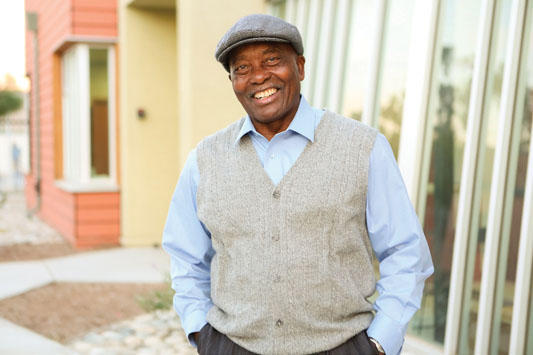 In his third term on the city council, 6th District City Councilman Dee Andrews has been elected by his council colleagues to serve as vice mayor. The former star athlete and world record holder in the 330 intermediate hurdles says jobs continue to be his number one priority for the district and city. (Photograph provided by 6th District Council Office)
Asked how he felt about being selected as vice mayor, Andrews responded, "I feel very honored. I love Long Beach." He added, "It is just something I have been waiting for, and I finally got it."
Andrews said he would prefer to allow more time for public speaking at city council meetings in lieu of councilmembers talking at length about an item before a vote. On occasion, he noted, the length of time councilmembers speak "gets a little out of hand," and, as a result, council meetings have become "extremely lengthy."
"It sometimes gets a little ridiculous," Andrews said. "I just wish we would really respect the people who came there to the council meeting not to listen to us – I think our job is to listen to them, and after that try to get something done about what they're speaking about." Andrews said he will continue to try to move meetings along and get down to business, particularly when leading them.
When it comes to citywide issues, the priority for the council moving forward should be addressing homelessness, Andrews said. Although he believes the city is making progress, "None of us have the solution or the answer to homelessness," he said. "But somehow, I think, we have to quit talking and get busy about getting things done. We have to start building. That's our priority number one. And we can't do that by just talking."
Andrews' top priority remains the 6th District, which encompasses much of Central Long Beach. "I have to put all my emphasis towards making sure that we get things done that we need to have done in the 6th District," he said. Creating more jobs for residents by supporting businesses that want to move to Long Beach has been a major focus for Andrews, and will continue to be, he indicated. "My famous slogan is, 'a job can stop a bullet,'" he said.