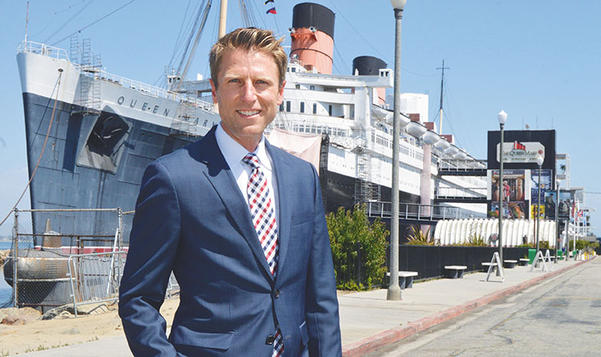 In recent years, Long Beach has grown its presence in the entertainment scene. Summer And Music continues annual events such as Buskerfest and Punk Rock Prom, Music Tastes Good is gearing up for its second year, and the New Year's Eve block party downtown continues to grow each year.
Most recently, the city council voted to ease the process that allows restaurants and bars to offer live entertainment, as well as street performers to entertain in public spaces. However, despite the forward strides, no large-scale entertainment infrastructure has been introduced in the city for nearly two decades, when the Aquarium of the Pacific was constructed in 1998.
"Southern California already has a tremendous appeal and coastal California even more so," Taylor Woods, principal at Urban Commons, said. "The City of Long Beach is central to so many activities that people want to do when visiting Southern California but traditionally hasn't been able to capitalize on the vicinity as it could and should and will."
Early last year, Los Angeles-based real estate developer Urban Commons became the master leaseholder of the Queen Mary and the surrounding 65 acres of land and water. In August 2016, the company announced a massive $250 million development around the ship, and in March of this year, Urban Commons announced its vision for Queen Mary Island – 700,000 square feet of retail, restaurants, bars and entertainment.
The two major entertainment components of Queen Mary Island are an amphitheater and an indoor adventure park. The 7,000-seat amphitheater will overlook the water and Long Beach skyline and would be slightly larger than the Greek Theater in Los Angeles. Urban Adventure – the 150,000-square-foot indoor adventure park concept by London-based Urban Legacy – will feature more than 20 interactive and experiential activities, such as ice climbing, surfing, canyoning, skydiving and zip lining, and will be the first facility of its kind in North America.
"It's a limited amount of space. We can only do so much, but we can pack a lot into a very small amount of space," Woods said. "If they can do something that's fun and exciting and thrilling and adventurous while they are here, and if they can be entertained and enjoy good music and good food here on the coast, we think that's a recipe for long-term appeal."
Once Queen Mary Island is completed and has had time to prove itself as a national and international destination, Woods said he thinks it will act as a catalyst for investment in entertainment citywide. He explained that he envisions entertainment to continue to evolve with a combination of technology and firsthand experience. However, he said with the rapid advancements in technology, it is impossible to know exactly what that future will include, but that Long Beach has the capability to remain on the forefront of that future.
"Long Beach is known for a lot of things, but entertainment and adventure have not been on that list in a very large way. The city is energetic – it's youthful," Woods said. "There's a very high appeal for experiential activities. The whole city will benefit. With more people seeing this as a premium option and a singular location to go [to], that will spur other opportunities in the immediate vicinity and in Long Beach."
Though the project includes a marina for visitors to dock boats, the Queen Mary Island plans do not include water-based activities in the ocean. Woods said he hopes the development inspires others to create more opportunities to get into the water and experience ocean life and activities.
Woods explained that the best case scenario has Queen Mary Island construction wrapping up in four to six years. However, the project still requires city and California Coastal Commission approval, which he admitted could delay the ambitious timeline.
"We're excited to bring it all to life. This vacant parking lot has been sitting here for way too long," Woods said. "As the facility is able to better accommodate larger groups of people and more frequent visitors, and with many more opportunities to experience different types of adventure and activity and entertainment all in one place, we see it as filling a very high demand in this region, so we are very excited to see it all come through."