The purpose of warehouses used to be a lot simpler: a space for storing goods. Now, with the emergence of online shopping and e-commerce, warehouses have become complex headquarters for companies to ship their products directly to customers or retail stores. The management of warehouse operations, such as oversight of inventory and finances, are now often being processed in-house rather than through outside third-party logistics companies.
Along with adjustments to warehousing prompted from the rise of e-commerce comes advanced technology to efficiently handle product processing. Just as shipping products straight to customers' doors by a click of a button has made shopping more convenient, technology has also made it more convenient for those goods to be shipped from warehouses.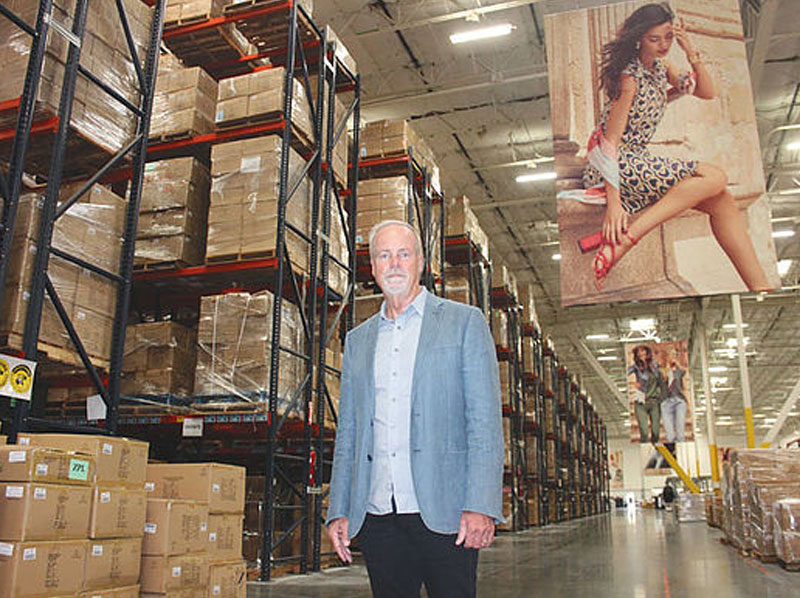 Companies like Fetch Robotics, for example, make automated robots to utilize in warehouses for a more efficient workflow. The company's robots operate alongside workers as well as other equipment, such as forklifts, according to Fetch Robotics. Many of these robots often move materials from one point to another to be processed and stored.
Jim Flynn, president of industrial property management group The Carson Companies, noted that an evolution in warehousing has been driven by e-commerce. "The warehousing industry has evolved from the days that you used to move a pallet of goods from point A to a store," he said. "And now, mainly due to the proliferation of e-commerce, you're moving goods individually from a warehouse to your house. So when you think about the dynamics between that and how labor intensive that is . . . the software, robotics and systems to deliver that are evolving as quickly as they can, just to make it more efficient."
E-commerce companies have unique needs for how their warehouses are built, according to Flynn. "One of the challenges, not necessarily for our buildings which are relatively new and built within the last 15 years, but some of the older buildings, is that they don't have the parking or truck storage necessary to support any e-commerce facility," he said.
Many e-commerce warehouses need space for delivery trucks to pick-up and deliver products, according to Flynn. He also noted how e-commerce facilities tend to be more employee-oriented because they handle their warehouse operations in-house.
Flynn noted that there is little opportunity to develop new industrial spaces in the South Bay, which is built-out. Industrial real estate in the area has a vacancy rate of about 1%. As a result, he is seeing an increase in re-development of existing warehouses.
"What happens in larger facilities is that they get taller, and they build mezzanine structures within them," Flynn said. "So there may be one or two or three stories within what looks like a single story building. And on each mezzanine section there will be people and machines picking and moving goods. We've built several of those facilities throughout the Los Angeles Basin for some of our customers."
Lance Ryan, executive vice president and chief operating officer of Watson Land Company, also noticed more space being added in existing buildings. "What we're seeing, specifically in the South Bay, is larger office build outs, meaning we have larger office footprints [within warehouse buildings]. There are more office jobs, there are larger IT rooms and there are larger break rooms," he said. "So we're finding from our analytical evidence that there are more jobs being created by these type of companies."
Incorporating technology in warehousing brings up other considerations, such as whether a building is equipped with the proper electrical infrastructure and power requirements for material-handling equipment, according to Ryan.
"What I think we're going to see is a better utilization of buildings," he said. "What we've seen in the last five to 10 years has been both an increase in speed of adoption of technology by our users and also an increase in innovation."
One of Watson Land Company's properties that represents an increase in innovation is women's fashion brand Cabi, according to Ryan. The company has their main corporate office in the same building as their warehouse in Carson. The offices for marketing, finance, IT, quality control and other services are located onsite.
"We wanted to be close to the operations here. If there's an issue, we could walk down and see it for ourselves," Arvid Pedersen, vice president of operations at Cabi, said. "We've been able to make significant improvements here in productivity and we get to keep that ourselves rather than a third party logistics company keeping that [profit]."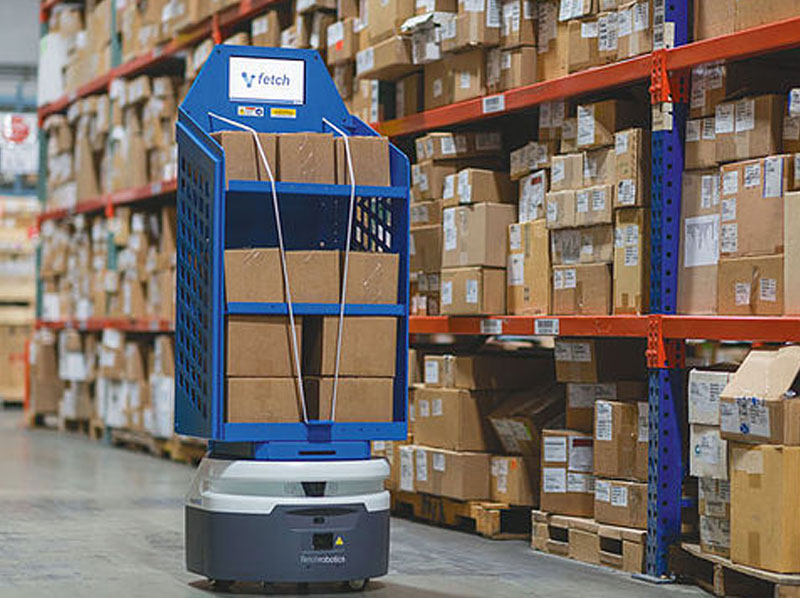 Cabi currently uses roller rails that act as a freight conveyor to transfer goods in tote bags for workers to grab and then process. Cabi looks forward to adding more advanced technology through an automated conveyor system for employees to manage freight, according to Pedersen.
Yet, Pedersen acknowledges that relying too much on technology is not an option. "I think some companies over-automate," he said.
Some automated systems for material handling in warehouses tend to be fixed in the volumes of materials they are able to handle. What Pedersen noticed while touring different facilities was that, in some warehouses, not all high-tech equipment was being utilized when the volume of freight was lower.
Thus, Pedersen stressed that there is no one model to fit every warehouse. For Cabi, in terms of its freight volume, the current model with less-advanced technology was the most suitable. As the volume increases, Pedersen will consider using more advanced technology.
In terms of the South Bay's warehousing industry, although land for new development is scarce and many buildings remain occupied, Ryan sees potential for growth.
"When you think of online sales, the real discussion point is about the last mile. And the last mile is right here in the South Bay. We've got a 40 million-person population well inside a one-day truck drive," he said. "There's just no doubt that we're going to see an evolution in technology [in warehousing] and we'd expect that [the South Bay] would be right at the nexus of where it's going to happen."