A place to meet friends, catch up on studying and make part of an everyday routine, a coffeehouse offers more than just a morning cup of Joe. Located throughout Downtown Long Beach, a busy district full of nonprofit organizations, businesses and residences, coffeeshops provide a chance to take a break from the hustle and bustle of urban life.
The Business Journal, in collaboration with the Downtown Long Beach Alliance, compiled a list that showcases the area's coffee scene. Ranging from espresso to boba tea, downtown cafes carry a variety of coffee and tea favorites for business people on the go, out-of-town visitors and local coffee lovers.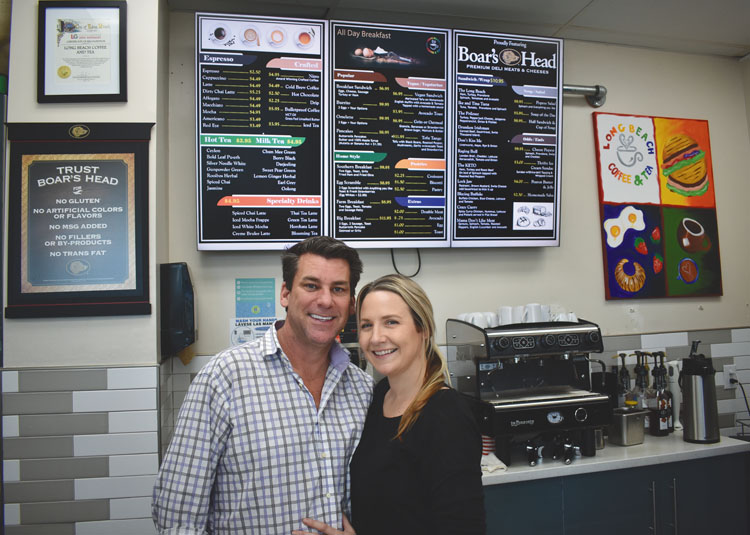 Aroma di Roma
444 W. Ocean Blvd. #110
562/432-7662
Berlin Bistro
420 E. 4th St.
562/435-0600
Birdcage Coffee House
224 W. 4th St
562/628-9835
the-birdcage-coffee-house.local-cafes.com
Café 301
301 E. Ocean Blvd.
562/256-7557
Café Cabinet
250 W. Ocean Blvd., B2
562/337-8585
Confidential Coffee
137 W. 6th St., Suite 101
562/349-0271
Cuppa Cuppa
455 E. Ocean Blvd.
562/528-8920
Doly's Delectables
245 E. Broadway
562/435-9400
Long Beach Coffee and Tea
480 Pine Ave.
562/619-8299
Loose Leaf Boba Co.
315 The Promenade N.
562/435-1559
Recreational Coffee
237 Long Beach Blvd., Suite A
562/436-4954
Saints & Sinners Bakeshop
595 Pine Ave.
562/676-4090
Starbucks @ Gallery 421
421 W. Broadway #800
562/495-9527
Starbucks @ Renaissance Hotel
111 E. Ocean Blvd.
562/437-5900
Starbucks @ The Current
707 E. Ocean Blvd., B
562/335-1122
Starbucks @ The Pike
11 The Paseo #430
562/233-4674
Starbucks on Long Beach Blvd.
500 Long Beach Blvd .
562/590-5996
Starbucks on Pine Ave.
242 Pine Ave.
562/436-6883
The Village Grind
443 E. 1st St.
562/432-4033
Twisters & Coffee
419 Shoreline Village Dr., Suite M
562/495-1060