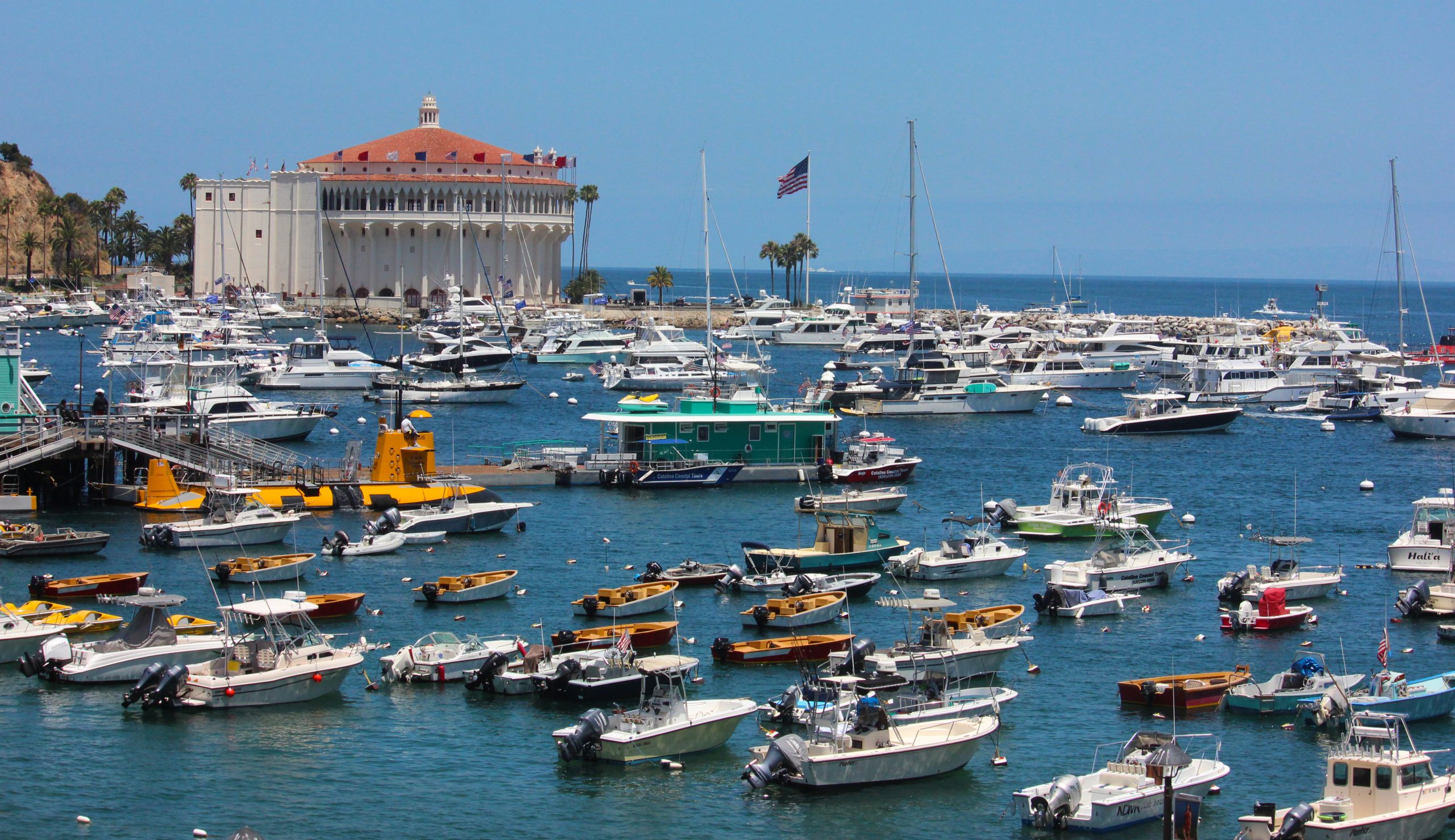 Cities dependent on tourism as a primary source of revenue have been hit exceptionally hard by the coronavirus pandemic. This is especially true for Catalina and other island communities with economies built almost solely around visitors.
"We're in the hotel business, we're in the restaurant business, we're in the tour and activity business—all those have been significantly impacted," said Randy Herrel, CEO of the Catalina Island Company. "We went from 100% revenue down to 5-10% revenue in less than two weeks."
The 125-year-old company operates nearly 200 guest rooms across four facilities, including the historic and newly renovated Hotel Atwater, multiple restaurants, over 700 moorings, island tours, ziplining, a rope course, glass-bottom boats—anything and everything visitors could want or need.
While the company has re-opened most of its operations, Herrel said one of the greatest ongoing struggles is determining demand and subsequently how much staff is needed. Whereas the Catalina Island Company would normally have around 700 employees across all operations during the summer months, current staffing is only between 200-300.
Over the Fourth of July weekend, the company's hotels operated at 60-70% capacity following mass cancellations, in part due to the re-closure of dine-in services at restaurants, Herrel said. In light of COVID-19, Catalina Island Company amended its cancellation policies to only require a 24-hour notice for a full refund.
Other pandemic adjustments by the company include spending over $100,000 on additional employee training, complimentary masks for all guests, the installation of UV lighting and a slew of other safety precautions.
"We wanted to be the gold standard in keeping our employees and visitors safe, and still provide a safe experience," Herrel said.
The group's mooring operations, which includes a gas station and boat repair, has bounced back quickly as private boating visitors were among the first to return to the island.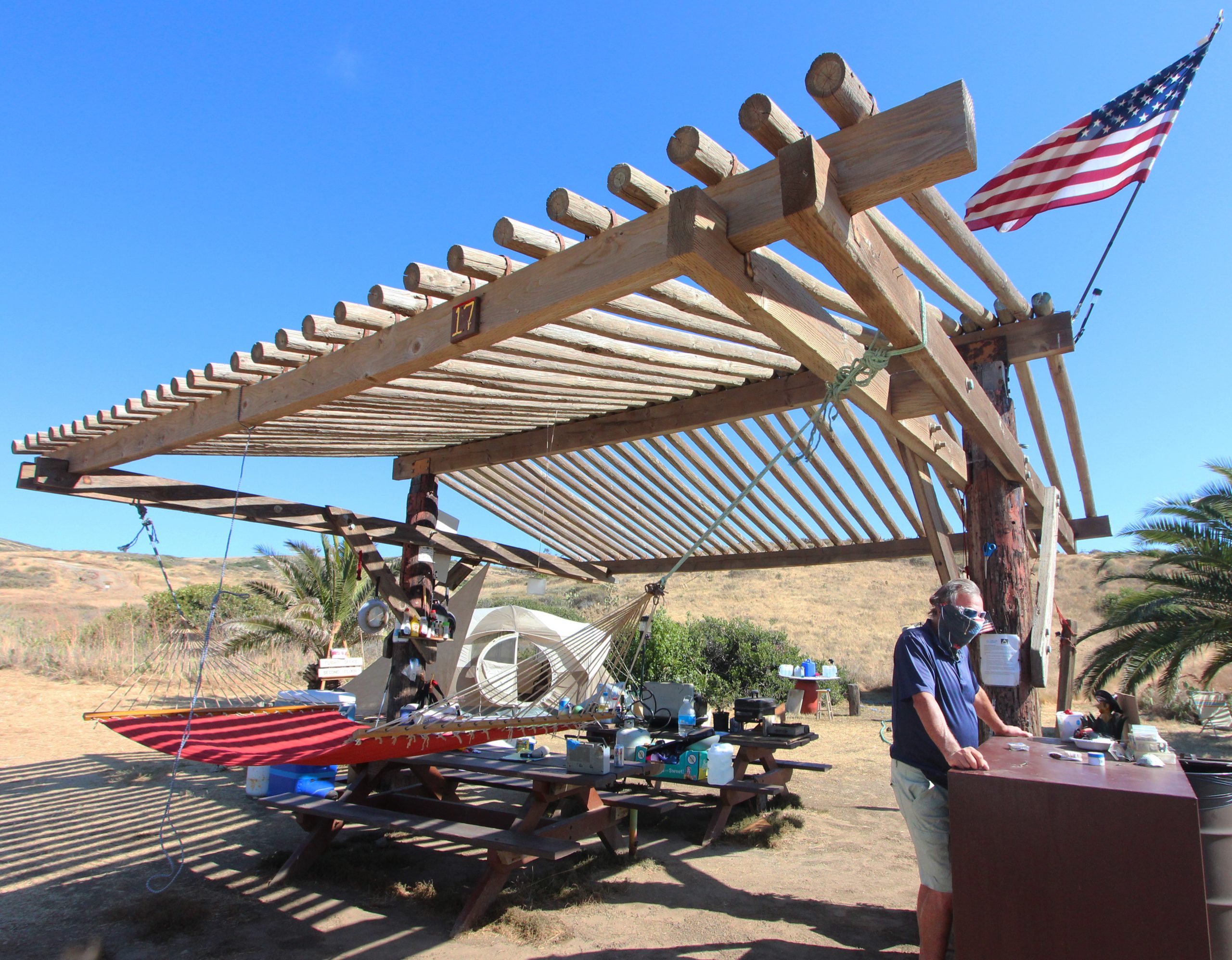 Camping on the island also has come back strong on the island, Herrel said, noting that the company operates multiple campgrounds that can accommodate several hundred campers per day. The group's campsites are booked solid every weekend for the remainder of the summer.
"Camping is a way to be naturally socially distanced," Herrel said. "People can get away from the masses on the mainland."
Restaurant owners on the island saw a light at the end of the tunnel when dine-in services were allowed to resume, only to have the light snuffed out with the reversal of the decision days before July 4.
Fortunately for the Catalina Island Company, two of its three restaurants—Descanso Beach Club and Harbor Reef—offer mostly outdoor dining, which is still allowed under current safety guidelines. The group's fine-dining eatery, Avalon Grille, remains closed. Herrel said his restaurants avoided overbuying food; however, other restaurateurs on the island were not as fortunate.
Jerry Dunn, an avid fisherman and owner of multiple non-restaurant businesses on the island, said with dine-in service approved, the holiday weekend was shaping up to be great for business.
"I feel bad. I sold a bunch of fish [to a restauranteur] because business was cranking and the weekend was going to be really busy," Dunn said. "Two days later, they closed restaurants."
Maggie's Blue Rose and Steve's Steakhouse and Seafood, two restaurants that front the ocean in Avalon, normally have minimal outdoor dining only capable of accommodating a handful of customers. However, days before the 4th of July weekend, the city gave owners approval to convert the adjacent Middle Beach into an outdoor dining experience in the evening, after most beachgoers vacated the space.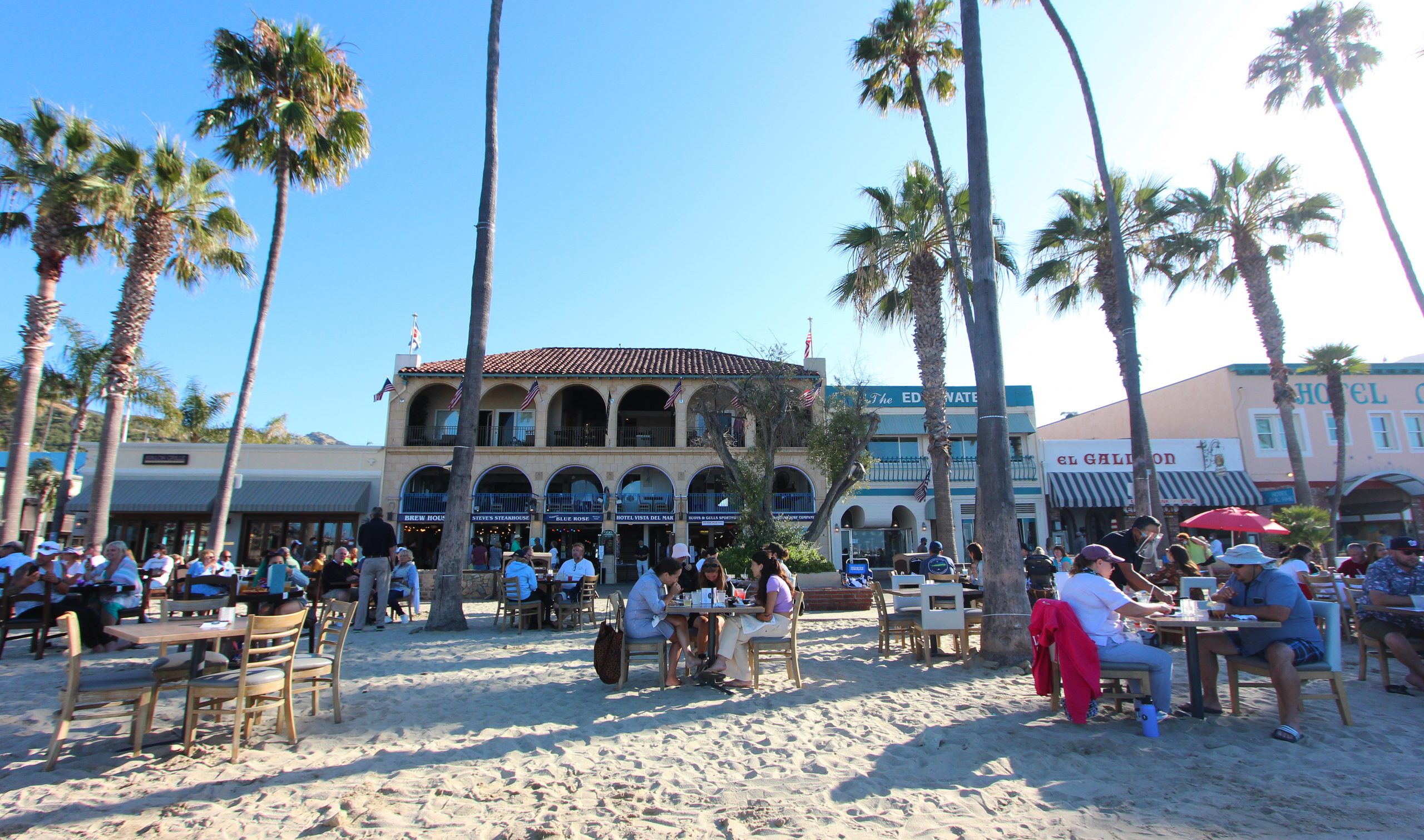 "Quite a few restaurants have shut down because of this whole COVID thing, so we scrambled and called the city," co-owner Margaret Bray said. "[July 1] was our first trial run and people loved it. We got lemons and we made lemonade out of it."
Bray and her husband Steve have operated the steakhouse on the island for 20 years and Maggie's, which serves Mexican fare, for the last six years. She said the beach dining experience has been such a success that the couple hopes the city allows the practice to continue post-coronavirus.
While the outdoor dining was a boost for her businesses that would otherwise only offer takeout or be closed all together, Bray said the island was substantially less crowded than it normally would be during the summer, especially heading into a holiday weekend.
"It's been very rough. Our whole town is based on tourism. There are no other real jobs here," Bray said. "We're all taking a big hit and we're wondering how we're going to make it through to next year because winter is coming and we usually live off summer [revenue]."
Takeout dining on the island has not been a successful option for restaurateurs, Bray said, noting the service was only being utilized by the small number of permanent island residents. Tourism is the key to Catalina business success, she said.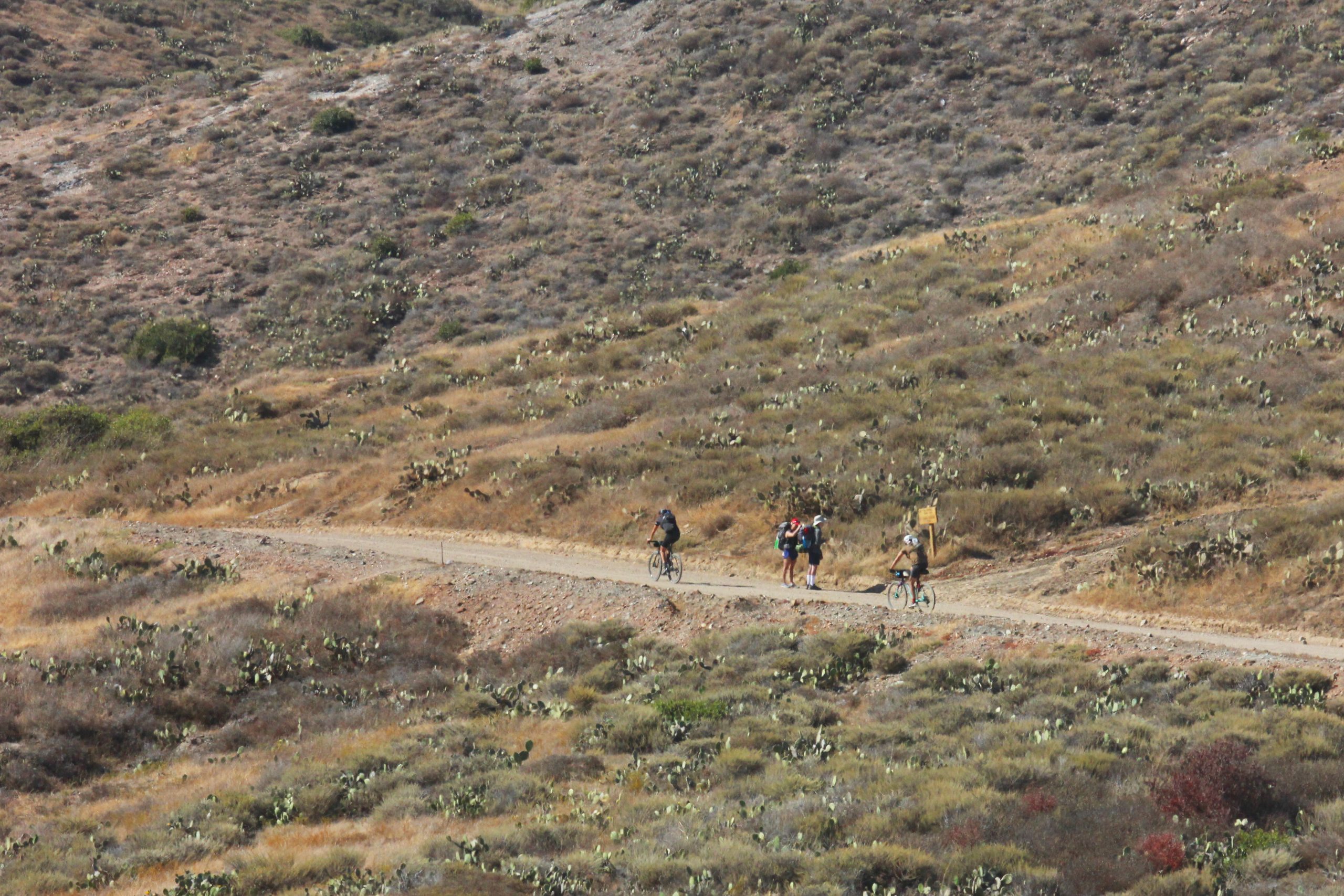 Despite the restaurant closures and holiday event cancellations, some tourists still took the short journey to the island for the weekend.
Leah Adler and her small group of close friends ventured to the island from LA for a long four-day weekend.
"We've been cooped up in quarantine for a few months so I thought it'd be nice to go out for a little bit," Adler said. "[Catalina] is close to home, so we still feel safe—we're not traveling on a plane or anything—but it's far enough that it's still a getaway for us."
The Catalina Island Conservancy, a nonprofit organization that owns 88% of the 48,000-acre island, has been hit hard by the virus, with President and CEO Tony Budrovich estimating a $1-1.5 million budget deficit this year, which will take years to recover from.
Revenue streams for the conservancy consist of donations and grants, land leases, and recreational activities utilized by tourists. Several of the group's largest fundraisers have already been canceled this year and recreation was nonexistent for several months.
"Every dollar that the conservancy gets stays on this island and it's used for this island," Budrovich said, adding that nearly 90% of staff live on Catalina.
In the early days of COVID-19, the conservancy was forced to furlough 75 of its 90 employees. The organization was able to acquire a loan through the federal Payroll Protection Program to carry them through the earlier, rougher pandemic months and, as of July 6, all staff were back to work and many of its activities, such as guided tours, are operating with slight safety modifications.
"When you start having less money coming in, you do less program work, less interactive educational talks, less conservation efforts," Budrovich said. "Maybe instead of monitoring eight animals this year, we're going to drop to six—things like that."
Despite continued economic challenges, the conservancy has continued its mission to be stewards of the island. Since the outbreak of the virus, the group has identified a new species of bat not previously known to live on the island. The discovery came after reviewing a portion of 200 hours of audio recordings taken in the Wrigley Memorial & Botanical Garden.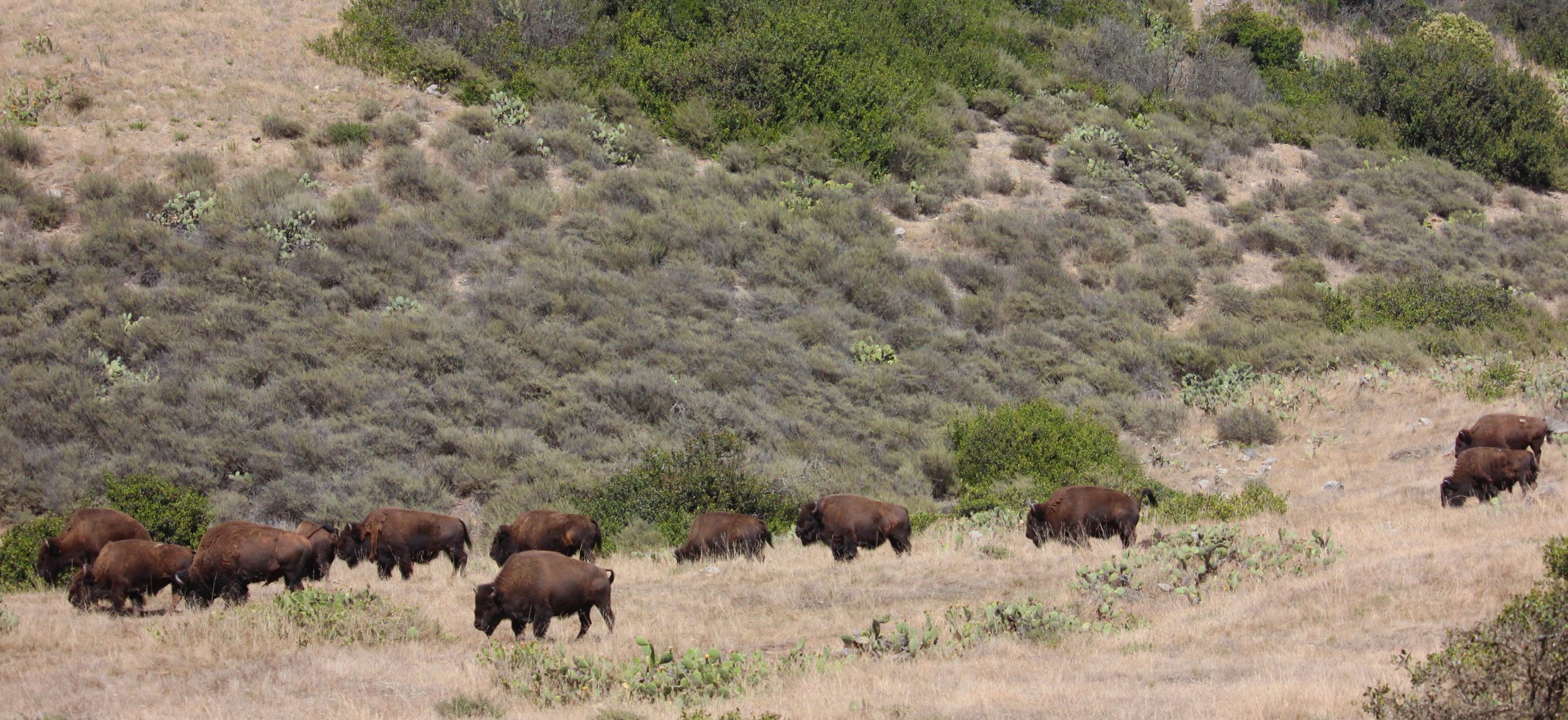 Researchers also have discovered a new population of Lyon's pygmydaisy, a federally endangered plant species that has only been seen on the island one other time since 1931.
A major component of the conservancy's mission is education through seminars and various programs. However, coronavirus halted all education efforts due to their in-person formats. The team had been wanting to utilize online tools to expand education programming for years and coronavirus forced their hand to either implement those changes or give up on its mission to educate until the virus passed—the team rose to the challenge.
"I am thrilled that we now have a platform to hopefully reach out and serve a wider audience,"  said conservancy Director of Education Leah Melber. "That, to me, is a silver lining—gaining a whole new audience."
Educational seminars and other videos, as well as activities, have been uploaded to the conservancy's website and the success was almost immediate, Melber said. The group's in-person lecture series, which took place during the day on the last Friday of every month prior to the pandemic, averaged 30-50 people. Using an online format, the audience has doubled, with more half of viewers being from outside the Southern California area, she said.
Since digital education cannot fully supplement being in and experiencing nature, Melber said many of the online materials include activities that require participants to go outside and interact with nature in their own neighborhoods, while practicing proper social distancing and other guidelines. When it is safe to resume in-person education, the online education programs will continue, she added.
Herrel of the Catalina Island Company said he is hopeful that life—and business—on the island will be back to normal once a vaccine is available. He said that the company is forecasting most operations will be in full swing by early summer next year. For now, Herrel said even the current level of business is welcome.
"I'm pleasantly surprised at how business has come back," he said. "People want to travel. They want to go somewhere COVID-free, where they can socially distance. People want to get away and they're seeing Catalina as a place to go that's safer than the mainland."