The Los Angeles Area Chamber of Commerce is kicking off its 91st Annual World Trade Week with a breakfast and award ceremony on Thursday, May 4.
More than 800 business leaders and members of the diplomatic corps are expected to attend the event from 7:15-11 a.m. at the Westin Bonaventure Hotel & Suites, located at 404 S. Figueroa St. in Los Angeles. The event program includes keynote speaker Jack Dangermond, president of Redlands-based Esri.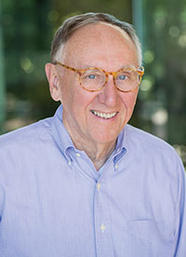 Jack Dangermond
"We are delighted to kick off this year's celebration of global trade with a dynamic keynote address by the president of the world's leading geographic information systems company, who will bring an interesting and unique perspective on how technology is changing government, business and society," Carlos Valderrama, president of the L.A. Area Chamber's Center for Global Trade and Foreign Investment, said in a press release.
During the awards presentation, the Stanley T. Olafson Bronze Plaque Award will be presented to Los Angeles Harbor Commission President Vilma Martinez, who served as U.S. Ambassador to Argentina from 2009 to 2013. Additional award recipients include David Borla of Borla Performance Industries, Barbara Choi of Cosmobeauti Labs and Jane Skeeter of UltraGlas Inc. receiving the Export Achievement Award; and Jim Maclellan and Norma Arikawa of the Port of Los Angeles Trade Connect program receiving the Bob Kleist Leadership Award.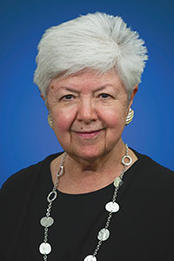 Vilma Martinez
World Trade Week has become a month-long celebration of global trade meant to educate the public on the importance of trade to the local and national economies. Partnering organizations in Southern California are scheduled to host more than 30 events throughout May in honor of the celebration.
For more information about the event, visit www.lachamber.com/global-initiatives/world-trade-week.