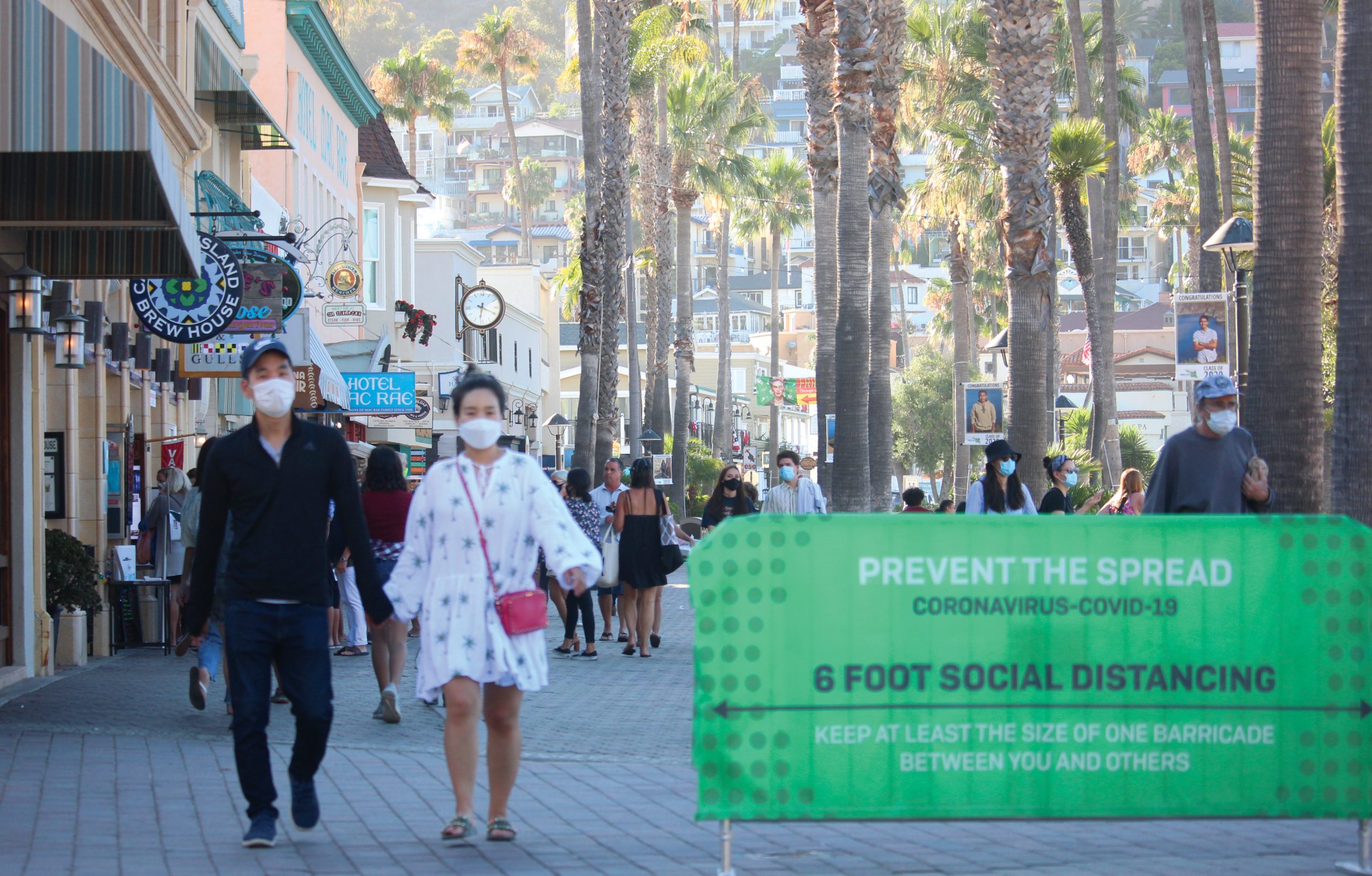 In early July, when tourists normally descend on Catalina Island in droves for the Fourth of July weekend, it looked like Avalon was slowly coming to life again.
Just that week, Gov. Gavin Newsom had abruptly ordered restaurants to cease all inside dining. But that didn't keep visitors from enjoying a hearty breakfast outside Original Jack's Country Kitchen on Catalina Avenue or digging into some enchiladas at Maggie's Mexican Blue Rose, sitting at tables set up on the beach in front of the restaurant.
For the city of Avalon, transit occupancy and sales tax revenues generated by visitors are a major source of funding. Many of those visitors come to the island on cruise ships, which have been shuttered since March.
While the holiday crowds were a step in the right direction for the city, financially, it won't make up for the months of lost revenue Avalon has already experienced due to the pandemic-induced lockdown—and may continue to see as California struggles to gain control of the outbreak.
"The city of Avalon is somewhat unique, in that we're dependent on visitor-generated taxes," said Matthew Baker, the city's financial director. Of Avalon's unrestricted funds, 75% come from visitor spending. 
As a result, the city is facing a significant budget shortfall that will likely affect programs and services for years to come.
"From a financial perspective, it's put us in a tough spot," Baker said.
And the city's woes are likely to worsen, as the crisis rages on. "Luckily, March and April aren't our busiest months of the year," Baker explained. It's the summer months that usually account for a majority of visitors. But with infection rates skyrocketing and some restrictions being reinstated, the summer doesn't look promising. 
"We're seeing our visitor numbers go down again," Baker said. And there's not much the small city of 3,700 residents can do about it. "It's out of our control," he said.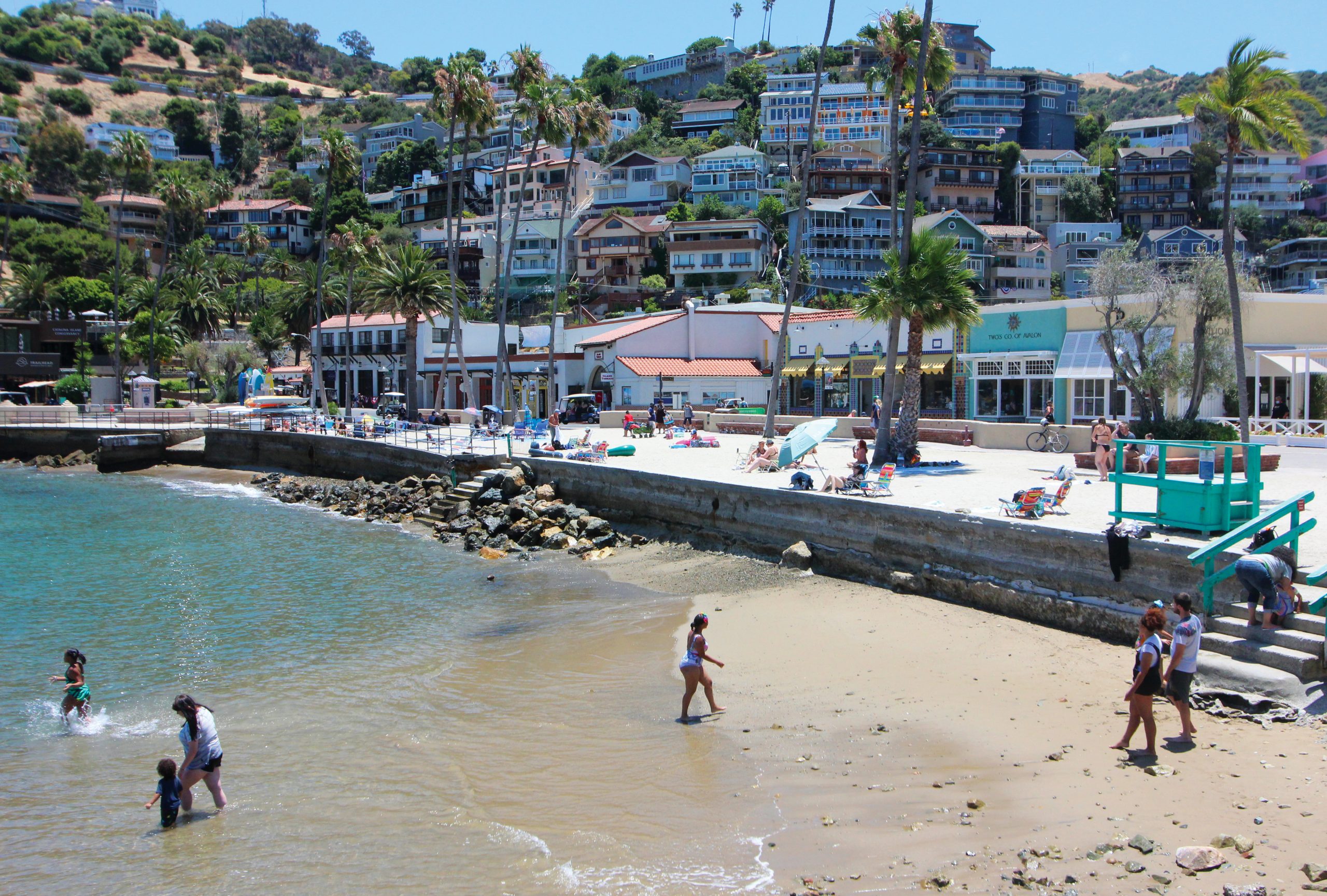 As it stands, cross-channel visitors account for a small portion of sales tax revenues. The majority of cash is brought ashore by cruise ship passengers. But with Carnival Cruise Lines suspending all travel until the end of September—a suspension that has been extended numerous times—that funding source has completely dried up.
"I miss the cruise ships," Baker said. 
It's not just the sheer mass of passengers cruise ships are able to shuttle to the island at once, it's their year-round sailings that have made them such a significant part of Catalina's economy.
"It really was the cruise ships who provided that customer base throughout the year, to keep people employed," Baker said. "The cruises are what made this a year-round destination."
While revenues dropped, costs have decreased as well. 
Less visitors on the island means less full-time employees are needed to service public restrooms, collect trash or protect diners from seagulls and pigeons out to steal food off their plates. The city's contract with the falconer providing those services has been suspended until further notice.
Visitors trickling back onto the island presents a challenge in that regard, one that is also faced by individual businesses in Avalon and beyond: There aren't enough visitors to pay for a full staff, but just enough so that money has to be spent to service them.
"The challenge we're running into is that we're getting a certain amount of visitors," Baker said. "We're, unfortunately, in a similar situation as many businesses in town."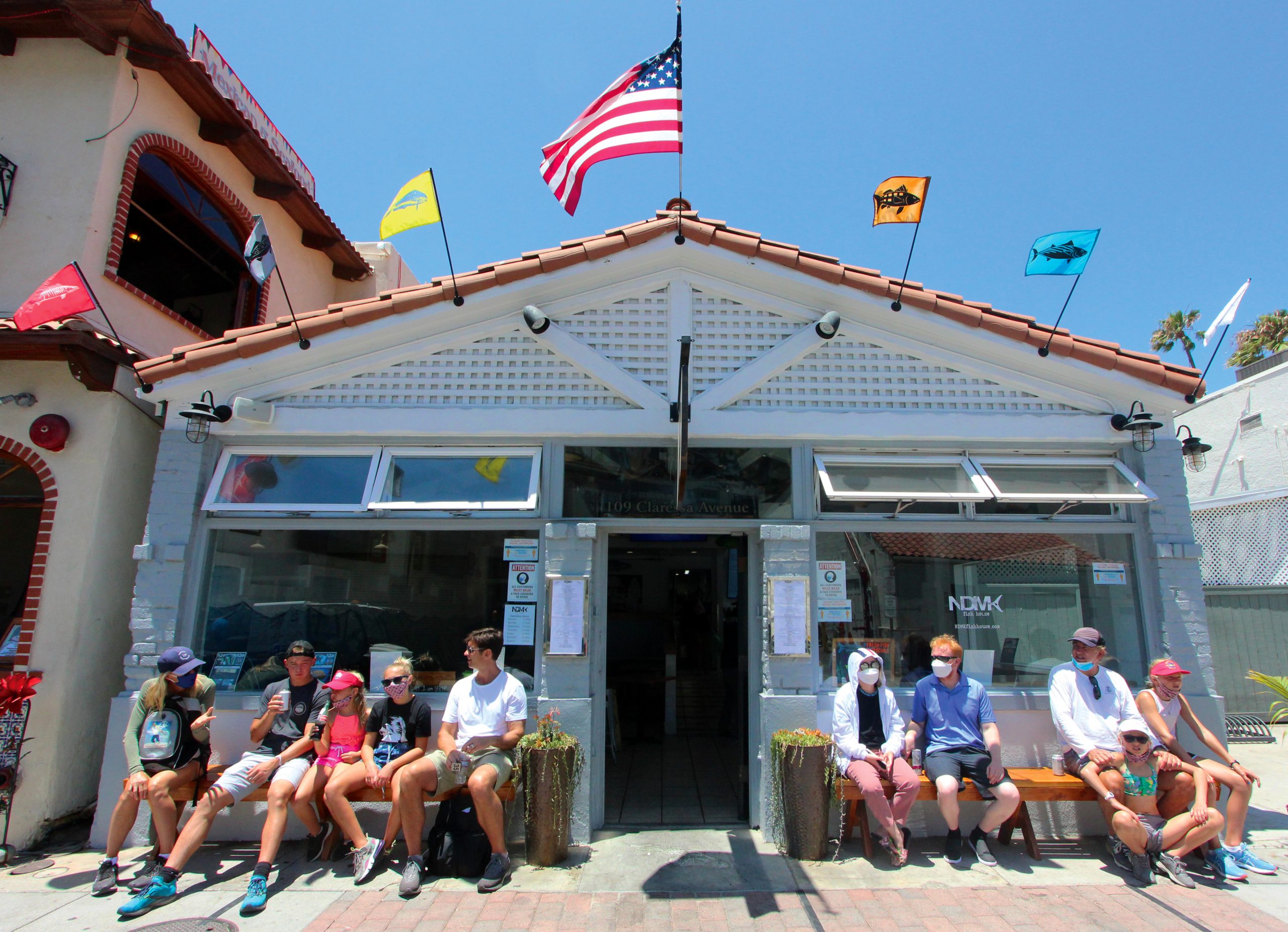 An added struggle faced by the city is that some of its public safety services, namely the staffing of the sheriff's station and lifeguard towers, are contracted out to the county. The amount owed under that contract hasn't changed, even as the city's revenues have decreased.
In the city's adopted budget for 2020, law enforcement accounted for $1.76 million, or 17% of the $10.2 million in expenditures planned for by the city of Avalon. 
Meanwhile, there has been little help from the state and federal government so far, said Baker. The city has been allotted $50,000 compared to approximately $1 million—and counting—in estimated losses. The amount of funds allotted to each municipality was based on population size, which didn't do Avalon any favors.
"Unfortunately for us, we have a small population, but our impact has been proportionally greater," Baker said.
Further, much of the money designated to cities during the crisis, including funding from the CARES Act, has to go toward covering emergency response expenses, of which Avalon had few. 
"I know there's a lot of cities out there that have incurred a lot of overtime, that wasn't really our challenge," Baker explained. "There weren't monies to replace lost revenue."
Restricted or not, the funds Avalon is scheduled to receive are no match for the financial shortfalls the city is facing. "Even if we could put it toward lost revenues, it wouldn't even scratch the surface," Baker added.
Which departments will suffer the most severe cuts remains to be seen, Baker said, but one thing is clear: "nothing's sacred, nothing's safe."