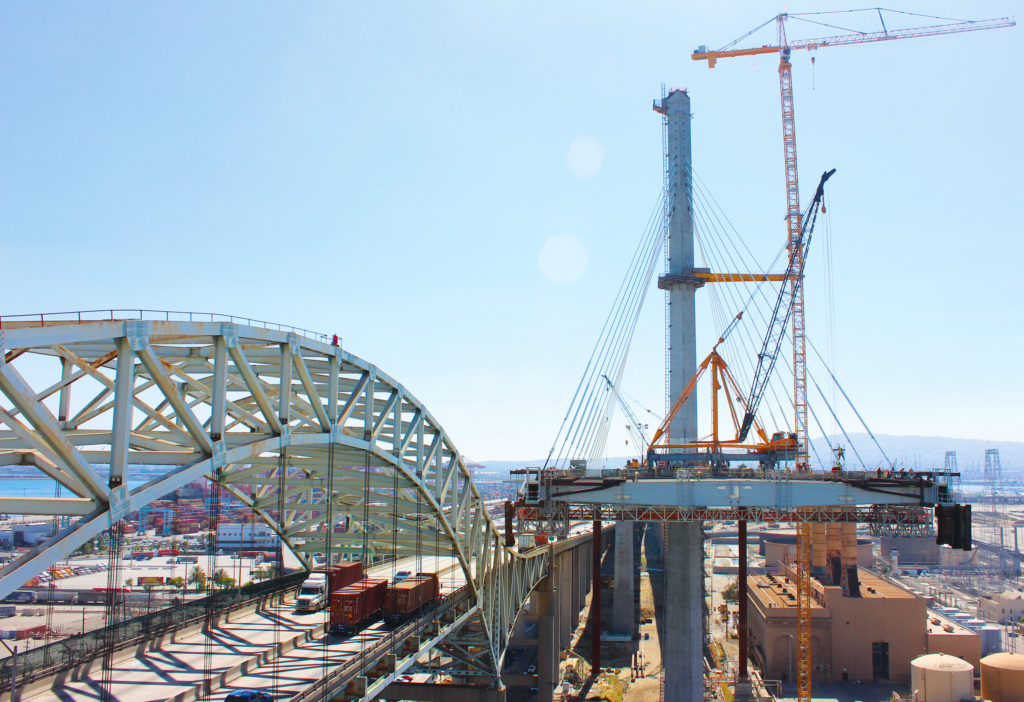 The Long Beach port received the most award recognitions this year of any individual entity honored by the American Association of Port Authorities.
The port received awards for all 14 of its entries in various categories, spanning a variety of communications campaigns, five of which received the association's Award of Excellence, its top prize.
The port association represents more than 130 seaports in the United States, Canada and Latin America.
"These awards reflect the success of effective communication and public relations activities that illustrate the Port's value as a national economic engine, a community partner, a local jobs creator and an industry leader — thanks to our excellent Communications Division," Mario Cordero, executive director of the Port of Long Beach, said in a statement.
The Gerald Desmond Bridge Replacement Mobile App, which launched in January 2019, was among the projects that received the trade association's top honors. The app informs users of construction status, benefits and impacts of the $1.5 billion bridge replacement project, scheduled to open this year.
The port also earned the Award of Excellence for its annual State of the Port event, its redesigned website, its Academy of Global Logistics Pathway at Cabrillo High School, the PHOTO program, which highlights the work of amateur and professional photographers, and a canvas tote bag created as a keepsake for visitors of the photo program's popup galleries.