Dockworkers and terminal operators at the Port of Long Beach moved nearly 520,000 shipping containers during April, a more than 17% decrease from the same month last year—the port's busiest April on record. The decrease is a direct result of COVID-19, port officials said.
"We look forward to a recovery stage and rebounding cargo shipments as the nation contemplates relaxing shelter-in-place orders, people return to work and consumer demand rises—however, it will not be in the short term," port Executive Director Mario Cordero said in a statement.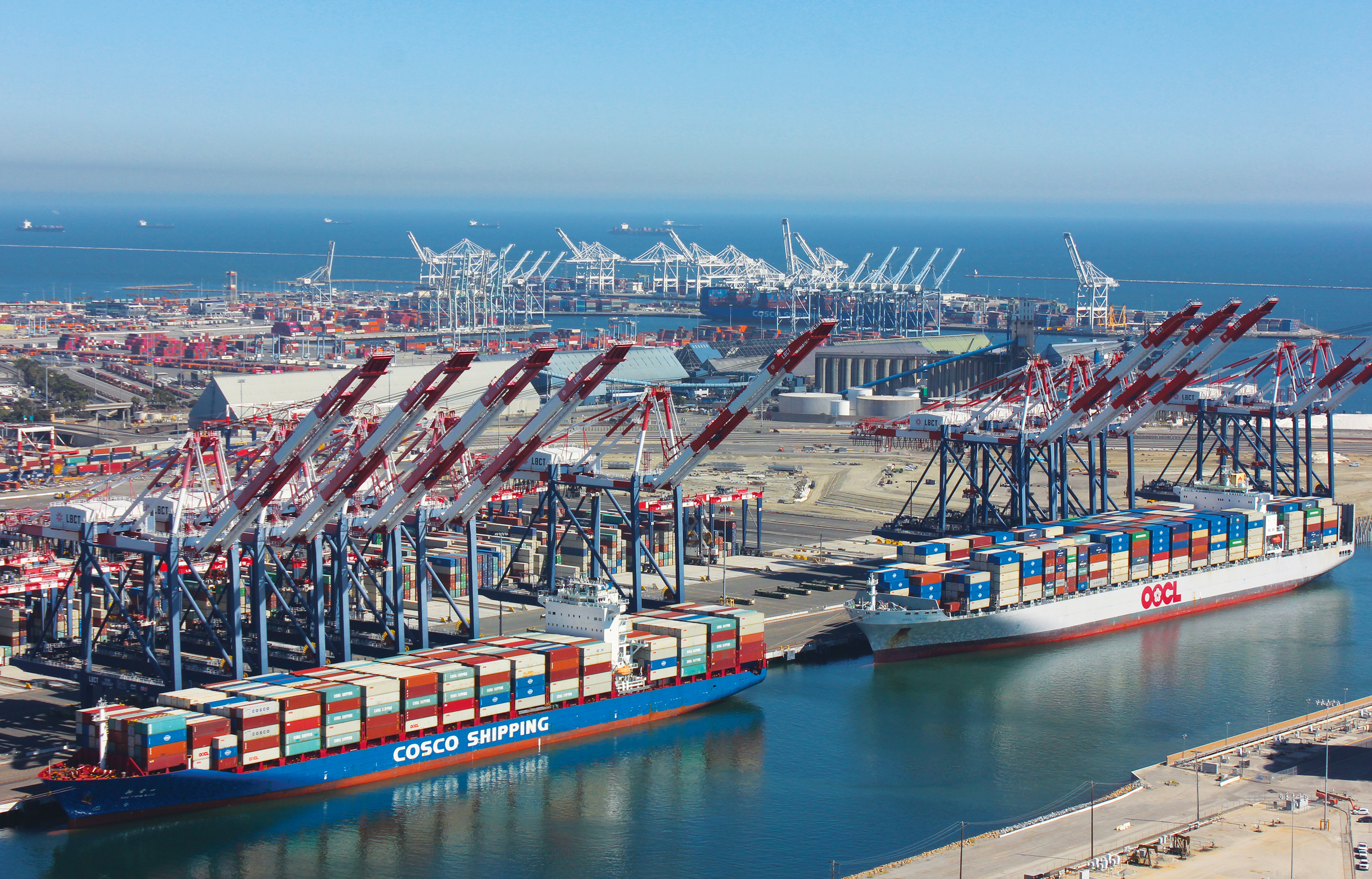 Imports decreased more than 20%, while exports declined more than 17% and empty containers sent overseas dipped more than 12%. During the first four months of the year, the Port of Long Beach moved 2.2 million containers, down 9.5% from the same period in 2019.
Falling consumer demand brought on by the COVID-19 pandemic drove imports down, while a shift in carrier services negatively impacted exports, port officials explained.
The Port of Long Beach had only one canceled sailing in April, but officials are prepared for more. In all, the San Pedro Bay port complex, which consists of the Long Beach and Los Angeles ports, expects 48 canceled vessel voyages from April 1 through June 30—16 of which are scheduled for Long Beach. Combined, both ports recorded 10 canceled sailings during the same time last year.
"Continuing to engage with our partners, stakeholders and the community is of the utmost importance at this time," Long Beach Harbor Commission President Bonnie Lowenthal stated. "We are striving to live up to our duty to keep goods moving through the supply chain during this crisis."
Statewide, trade with China, Hong Kong and Macau through was down 34% in March. Total California goods exports were down 12.8%, or $2 billion, compared to March 2019.