Fourth District Councilmember Supernaw Announces Reelection Bid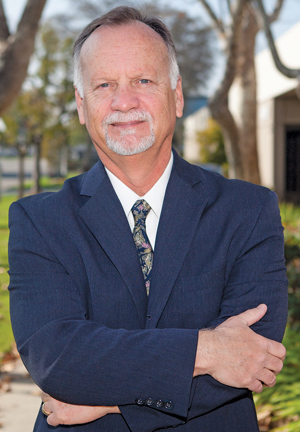 Fourth District Councilmember Daryl Supernaw has filed papers to run to run for a second full term in the 2020 municipal election. Supernaw took office in 2015, winning a special election after Patrick O'Donnell vacated the seat to serve in the state assembly. He won the seat again when the term was up year later. A lifelong Long Beach resident, Supernaw has more than 30 years of experience as a business and marketing consultant. "I'm looking forward to continuing the work we've started on Community Hospital, business development and quality of life in our neighborhoods," he told the Business Journal.
Small Business Owners Report
Lower Optimism In Economy But Steady Business Health
Confidence in national and local economies has declined slightly among small business owners in the United States, according to the MetLife & U.S. Chamber of Commerce Small Business Index. Across all sectors surveyed, average optimism in the U.S. economy dipped from 58% in 4th Quarter 2018 to 53% in Q1 2019. Optimism in local economies dropped from 56% in Q4 to 53% in Q1. In its press release, the U.S. Chamber noted that its survey was taken during the partial government shutdown of 2018-2019, which may have affected respondents' attitudes. The majority of respondents – 64% – reported that their businesses were in good health. The majority of businesses also cited concerns with the country's infrastructure. Click here for the full report.
Gulfstream Begins Selling Environmentally-Friendlier Fuel In Long Beach
Gulfstream Aerospace Corporation's Long Beach facility made the firm's first-ever sale of sustainable alternative jet fuel (SATF) to a Gulfstream operator. The 20,000-pound fuel sale "is a direct result of our efforts to increase the visibility and availability of sustainable alternative jet fuel for our customers," Mark Burns, president of Gulfstream, stated. "We are committed to helping promote increased use of SAJF throughout the industry. . . . We look forward to the day this fuel is commonplace in our industry and we are all doing our part to reduce emissions worldwide." World Energy, a Paramount based business, supplies Gulfstream with SATF, which "achieves more than a 50% reduction in greenhouse gas emissions, relative to petroleum-based jet fuel, on a life cycle basis," according to Gulfstream.
Long Beach Transit Partners With Flixbus In Offering Bus Service To Las Vegas
Long Beach Transit (LBT) is partnering with German long-haul bus company FlixBus to provide a low-cost bus service to Las Vegas starting March 21. The company's bright green buses will depart from the 1st Street Transit Gallery in Downtown Long Beach, which is located between Long Beach Boulevard and Pine Avenue. "Long Beach impressed us with its diversity, energy and very progressive transit policy. It's probably the most FlixBus-compatible community in California," Pierre Gourdain, managing director for FlixBus USA, stated. In April, Flixbus plans to offer a special service between Downtown Long Beach and Indio for the Coachella and Stagecoach music festivals. "Our partnership with FlixBus is another example of LBT connecting communities, both locally and beyond," LBT President and CEO Kenneth McDonald said. "Now, LBT customers can catch a bus to the Transit Gallery and then explore destinations outside California."
Cargo Traffic At San Pedro Bay Ports Declines In February
Both the Port of Long Beach (POLB) and the Port of Los Angeles (POLA) reported a decrease in cargo traffic in February compared to the same month last year. At POLB, overall container traffic decreased 9.8%, with imports decreasing 11.5% and exports declining 19.6%. The shipment of empty containers back overseas decreased 0.1%. At POLA, cargo volumes decreased 2.7%, with imports dropping 9.1%, exports declining 9.5% and empty container shipments increasing 16.3%. Both ports attributed the decline to the Lunar New Year – celebrated by multiple Asian countries, which represent a large share of the ports' clients – to some shipments being sent in January instead of February, contributing to the decline.