Port Of Long Beach Has Strongest First Quarter Ever
The Port of Long Beach (POLB) recorded its best first quarter ever with nearly 1.9 million twenty-foot equivalent units (TEUs) passing through the port from January through March, a 19.4% increase over the first quarter of last year. The POLB's previous first quarter record was set in 2007. March throughput was 575,258 TEUs, a 13.8% increase over the same month last year.
Analysis Shows California Export Trade Rose In February
Foreign shipments by California businesses rose 8.6% – from $13.46 billion to $14.62 billion – in February compared to the same month last year, according to a Beacon Economics analysis of United States trade statistics released by the U.S. Census Bureau. Exports of manufactured goods rose 4.4%, while non-manufactured goods exports, such as agricultural products and raw materials, increased 28%. California accounted for 11.4% of U.S. overall merchandise export trade in February.
Legislation Could Shut Out Small Construction
Firms From Corrections Department Contracts
The California Senate Labor & Industrial Relations Committee is holding a hearing on April 11 regarding Senate Bill 825, which would require the state's department of corrections to enter into a 10-year project labor agreement (PLA) for construction projects over $500,000. The PLA with the State Building and Construction Trades Council of California would shut out opportunities for small construction companies, according to a statement from the Northern California chapter of the Associated Builders and Contractors. The hearing takes place at 9:30 a.m. and may be viewed here.
Bill That Removes Cap On Long Beach Oil Well Cleanup Funds Advances
The Natural Resources Committee of the California Assembly voted unanimously in favor of Assembly Bill 2404, which removes the limit on the amount of revenue for the State's Oil Trust Fund used to clean up abandoned oil wells in the Long Beach tidelands. Assemblymember Patrick O'Donnell authored the bill. The fund reached its $300 million cap in June 2014. The state's portion of abandonment liability is estimated at approximately $836 million, leaving a $536 million shortfall. The bill now moves to the Assembly Appropriations Committee.
Gubernatorial Candidate To Speak At 2018 PMSA Annual Luncheon
Former Mayor of Los Angeles Antonio Villaraigosa, currently a state gubernatorial candidate, is keynote speaker of the 2018 Pacific Merchant Shipping Association's (PMSA) annual luncheon on Thursday, April 12. Villaraigosa will highlight his plans should he become the state's next governor, including his vision for the San Pedro Bay Ports. 11:30 a.m., DoubleTree by Hilton, Madeo Ballroom, 2800 Via Cabrillo-Marina, San Pedro. To RSVP, click here or call 562-432-4042.
St. Mary Medical Center Welcomes New Chief Nursing Officer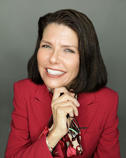 Dignity Health St. Mary Medical Center today announced the appointment of Nancy Valla as chief nursing officer (CNO), overseeing all nursing operations. Valla has 30 years of experience in the health care field, including more than 10 years of executive management experience. Most recently, she served as CNO of the 300-bed American Hospital Dubai in the United Arab Emirates. Valla also served as executive director of service lines for Hawaii-based The Queen's Health Systems and as vice president of operations at Cigna Corporation in Arizona.