Port Of L.A. Reduces Overall Emissions Despite Rising Cargo Volumes
According to a new report released by the Port of Los Angeles, the nation's busiest port has successfully cut emissions from ships, trains, trucks, harbor craft and cargo handling equipment in the past decade, amidst steadily increasing cargo volumes. "Even as cargo has increased 26 percent since the baseline year of 2005, we've sustained the remarkable clean air gains we've made since then," Port of Los Angeles Executive Director Gene Seroka said. The port's Clean Air Action Plan (CAAP) compares annual emissions reductions, using 2005 emissions as a baseline value, to track progress toward clean air goals. According to the report released today, diesel particulate matter (DPM) and greenhouse gas (GHG) emissions were up slightly last year, 1% and 3% respectively, but remained significantly below 2005 levels. "The annual increases are not surprising given the 1.3% growth in container cargo volume since the previous year," Port Director of Environmental Management Christopher Cannon said. "They underscore the importance of further reducing combustion-based engine technologies . . . in port operations and ultimately moving toward widespread use of zero emission technologies to achieve continued GHG reductions." The port has made particular gains with regards to DPM emissions, which are 87% below 2005 levels.
Long Beach Gives Closing In On $600,000 Goal
The 24-hour online fundraising campaign Long Beach Gives is still taking donations until midnight. This afternoon, donations were closing in on the campaign's $600,000 goal, with just over $565,021 raised by 4:40 p.m. Those who want to join the over 2,600 donors who have already contributed to today's campaign can do so at www.longbeachgives.org. Donations benefit to local nonprofits such as the Assistance League of Long Beach, The Children's Clinic and LINC Housing and many others.
MemorialCare Receives Research Accreditation  
MemorialCare Health System, which locally operates Long Beach Medical Center and Miller Women & Children's Hospital, was recently awarded accreditation by the Association of Human Research Protections Programs (AHRPP). The accreditation signifies that the health care system meets "rigorous standards in conducting scientifically sound research, promoting ethical and professional standards in  human subjects research, reaching the highest levels of quality data, building extensive safeguards into every level of research and ensuring continuous quality improvement," according to an announcement from MemorialCare. In receiving this recognition, MemorialCare is held among the likes of the Mayo Clinic, the National Institutes of Health, University of California Los Angeles and other premier medical institutions. The health organization is engaged in more than 300 research projects focused on cancer, heart disease, orthopedics, pediatrics and other care areas. "This is a testament to our doctors and researchers who share MemorialCare's deep commitment to ethical, honest and forthright research, whether serving patients directly or identifying better ways to treat and prevent disease. This is a proud moment," MemorialCare CEO Dr. Barry Arbuckle stated.
MHP Structural Engineers Receives Award Of Excellence
Long Beach-based MHP Structural Engineers has been honored with an Award of Excellence for its Orange Coast College (OCC) Planetarium project at the Structural Engineers Association of California's Excellence in Engineering Awards, the firm recently announced. MHP is the only Long Beach firm to receive the award, which is one of the highest distinctions in the structural engineering profession, according to the announcement. "The OCC Planetarium project showcases MHP's ability to embrace opportunities through effective collaboration between designers, reviewers, and builders to create a STEM learning destination for students and the greater community," MHP Principal Ken O'Dell stated. "From a structural engineering perspective, our team continually works to improve design efficiency in support of the unique needs of our clients and we are honored to be recognized as innovators in our field."
St. Mary Medical Center Appoints New Chief Philanthropy Officer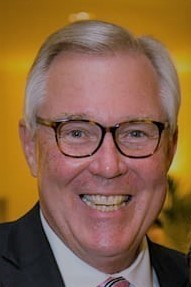 This week, Dignity Health – St. Mary Medical Center (SMMC) announced the appointment of Michael Neils as its chief philanthropy officer (CPO), effective September 23. As CPO, Neils will oversee all fundraising campaigns, including efforts to expand the hospital's emergency department, according to the announcement. He will also work with community partners to increase the donor base of the SMMC Foundation, which raises funds for medical services at the center. Neils has more than 30 years of experience working with nonprofit organizations, particularly those specializing in health care and education, according to SMMC. "St. Mary Medical Center is a jewel within the Long Beach community, especially to the bustling downtown area," Neils said. "It's a privilege to be the chief philanthropy officer at a well-respected hospital, which has been providing high-quality, compassionate care for nearly a century."
Cal Heights Business Collective Grows
Two new businesses have joined the collective housed in f/8 Studio's 1,500-square-foot space at 3764 Orange Ave. "Tapestry–Mind. Body. Lifestyle." and Lofty Dream Salon joined f/8, So Smitten Events, Tempoe Entertainment DJs and Gingersnap Florals as part of the collective located in Long Beach's California Heights neighborhood. Tapestry is a boutique life-coaching business that provides personal, semi-private and online services, while Lofty Dreams focuses on styling and men's grooming.