Long Beach Fire Engine Returning To Service This Month
A key Long Beach Fire Department service is returning to Long Beach's 4th District in mid-October. Fire Engine 17 resumes service October 16 at 8 a.m., operating out of Fire Station 17 (2241 Argonne Ave.). Due to a lack of space at the station, Paramedic Rescue 17 is being relocated to Fire Station 22 (6340 Atherton St.) beginning October 16. Fourth District Councilmember Daryl Supernaw is hosting a community event to commemorate the return of Fire Engine 17 on October 21 at 11 a.m. at the station. "The return of Fire Engine 17 and the relocation of Paramedic Rescue 22 will enhance the [Long Beach] Fire Department's commitment to meeting the expectations of the community about fire suppression and emergency medical services," a September 30 city memo stated.
Study Finds California Is Behind On Its Climate Goals
The 11th Annual California Green Innovation Index released by the nonprofit Next 10 and prepared by Beacon Economics has found that, at the current pace, California won't meet its 2030 climate targets until 2061. According to the same study, the state won't meet its 2050 targets until a century later if average emissions reductions remain the same. "California has made tremendous gains cutting pollution without detrimental economic impacts," F. Noel Perry, businessman and founder of Next 10, said in a press release. "The state's per capita GDP has grown more than 41 percent while per capita greenhouse gas emissions have fallen by just over 25 percent since 1990. But this year's Index serves as a wake-up call – we're going to need major policy breakthroughs and deep structural changes if we're going to deliver the much steeper emissions reductions required in the years ahead." To meet the requirements of Senate Bill 32, which raised the state's emissions reduction goal to 40 percent below 1990 levels by 2030, the state needs to reduce emissions by an average of 4.51 percent each year – a three-fold increase from the 1.15 percent reduction seen in 2017.
Air District Honors Port's Education Program With Clean Air Award
The South Coast Air Quality Management District (SCAQMD) on Friday honored the Port of Long Beach (POLB) with a 2019 Clean Air Award for its Academy of Global Logistics program at Cabrillo High School. SCAQMD's Clean Air Education Outreach Award highlights educational efforts around air quality issues. As part of the academy, 60 students at the West Long Beach high school worked with industry experts to learn about cargo operations at the port, with a focus on the Commercialization of POLB Off-Road Technology (C-PORT) project. The C-PORT project encompasses the demonstration of zero emissions cargo-handling equipment at two of the port's terminals. "Connecting our Academy of Global Logistics students together with our work on zero emissions technology was so gratifying. I'm doubly pleased to see the students and the Port recognized for this groundbreaking collaboration," Long Beach Harbor Commission President Bonnie Lowenthal stated. "Our education outreach programs aim to show our local students the universe of career opportunities in international trade and goods movement, and I think we've definitely hit the mark here." The academy, which launched in 2016, is part of the port's educational outreach programming. So far, 670 students have participated in the four-year program.
Rancho Los Alamitos Announces New Director of Development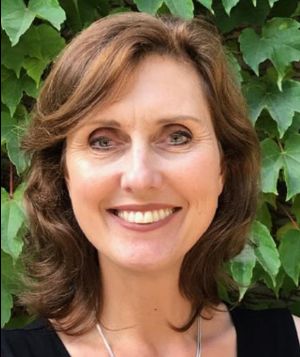 Elena Arrojo is the new director of development for Rancho Los Alamitos. Arrojo previously managed development and communications for TASK, a Southern California-based nonprofit specializing in education. Arrojo has more than 20 years of experience in the nonprofit and educational arena, according to the rancho. She also has prior experience with the Arts Council for Long Beach, the Orange County Museum of Art and the Laguna Art Museum. "With its historic adobe home, formal gardens and farm animals, Rancho Los Alamitos offers wonderful opportunities to engage with, explore and better understand the unique cultural heritage of Long Beach and the broader Southern California region," Arrojo said. "I look forward to sharing its stories, cultivating community partnerships and increasing funding opportunities to support this incredibly special place."
Street Closures During This Weekend's Marathon
The City of Long Beach recently issued a public notice advising residents of street closures to occur during JetBlue Long Beach Marathon and Half Marathon's schedule of events this weekend, October 11-13. Impacted streets include Shoreline Drive, Ocean Boulevard and 3rd Street, among many others, with most closures occurring during the marathon on Sunday. Streets that traverse the racecourse will be marked with "no parking" signs. Vehicles in violation of the posted signs will be ticketed and towed at the owners' expense, according to the city. A full list of street closures, including event information, is available here.