Trade War Leads To Drop In Cargo At Port Of Los Angeles
The Port of Los Angeles experienced a 19.1% decrease in containerized cargo volumes in October compared to the same month in 2019, a drop the port's executive director, Gene Seroka, attributed to the U.S.-China trade dispute. This time last year, cargo owners rushed to ship their goods ahead of the implementation of tariffs; but this October, exports declined 19.3%, imports decreased 19.1% and the shipment of empty containers overseas dipped 19%. "With 25% fewer ship calls, 12 consecutive months of declining exports and now decreasing imports, we're beginning to feel the far-reaching effects of the U.S.-China trade war on American exporters and manufacturers," Seroka stated in an announcement issued today. "We expect soft volumes in the months ahead and with the holiday season upon us, less cargo means fewer jobs for American workers. We need a negotiated settlement and the tariffs lifted." Next Tuesday, Seroka is holding a news conference at the National Retail Federation in Washington, D.C., to announce the findings of a study about the trade war's economic impacts.
Long Beach Transit Board Approves Purchase Of 14 New Electric Buses
Earlier today, the Long Beach Transit (LBT) Board of Directors approved the purchase of 14 electric buses from Chinese manufacturer BYD. The purchase will bring the agency's total fleet of battery-electric buses to 24, and constitutes an extension of the agency's existing contract with the bus manufacturer. "We have been utilizing 10 battery-electric buses on the Passport route in Long Beach since 2017 and recently expanded deployment on other routes. We are now ready to purchase more battery-electric buses," Colleen Bentley, chair of LBT's board of directors, stated. The agency was one of the first in the nation to deploy battery-electric buses, when BYD's vehicles hit the streets of Long Beach in March 2017, according to a press release. "Our experience with the first 10 battery-electric buses has been instrumental in getting us to where we are today," Kenneth A. McDonald, LBT president and CEO, said. "We continue to make everyday life better for our customers and the community as a whole by growing our sustainable fleet and decreasing our carbon footprint." For an in-depth look at LBT's electric bus program, see the next edition of the Long Beach Business Journal, available online and in print November 19. 
LBCC Personnel Commission Chairman Announces Run For Board of Trustees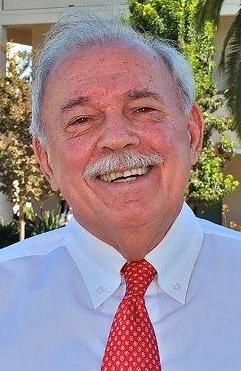 Richard "Dick" Gaylord, chairman of the personnel commission at Long Beach City College (LBCC), has announced his candidacy for the school's board of trustees. Gaylord is hoping to fill the spot to be vacated by Long Beach attorney Doug Otto next year. Otto has announced plans to run for a seat representing District 4 of the Long Beach Unified School District; the election for that office takes place on March 3, 2020. "Our city college is a vital link to good jobs and a stronger Long Beach," Gaylord stated. "A healthy community depends on healthy institutions, and as a 20-year commissioner at the city college I am ready to step in and help lead the college on Day 1." Gaylord has also served on the city's commissions for civil service, planning and economic development, as well as president of the Friends of Belmont Shore Neighborhood Association. He is a realtor by profession and resides in Belmont Shore.
MemorialCare Physicians Recognized For Excellence
MemorialCare Medical Group and Greater Newport Physicians, which combined include a network of 2,500-plus physicians in the Greater Long Beach and Orange County areas, have been honored with the Excellence in Healthcare Award by the Integrated Healthcare Association. The association leverages data to "align California's health care industry around best ways to deliver high-quality, affordable and patient-centered care," according to a statement from MemorialCare. IHA's award, which was also bestowed to 30 other California organizations, is a recognition of high performance in quality of care and patient experience measures. IHA President and CEO Dr. Jeff Rideout stated, "IHA is proud to recognize physician organizations truly leading the way to high-quality, affordable, patient-centered care. Being measured publicly is a huge commitment to high performance and performance improvement for physician organizations participating in IHA's programs; demonstrating excellence takes that commitment much further."
New Chief Nurse Executive Officer Named For St. Mary Medical Center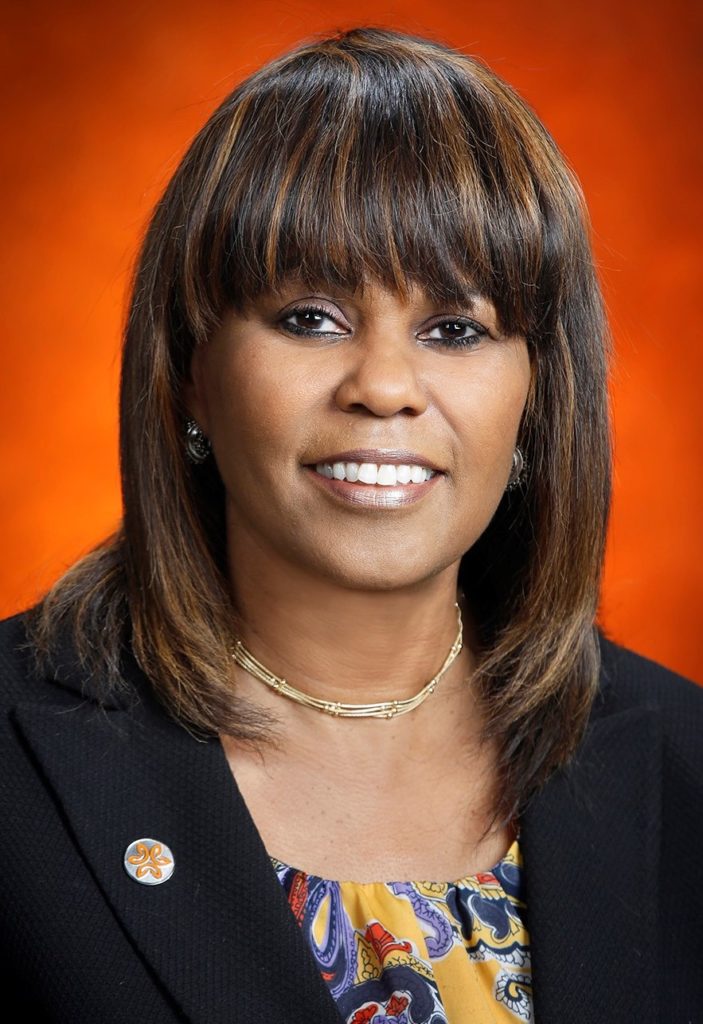 Gloria Gammage, a registered nurse who also holds a master's degree in nursing, has been named chief nurse executive officer at Dignity Health's St. Mary Medical Center (SMMC). Gammage previously held the same position at St. John's Regional Medical Center, another hospital in the Dignity Health network located in Oxnard, where she was instrumental in establishing the hospital's nursing residency program, according to a press release. In her new role, Gammage oversees all nursing functions at SMMC, including long-term strategic planning, quality improvement initiatives and patient experience targets. "Gloria's experience, leadership and passion for delivering safe, high-quality health care made her the right person to lead our nursing staff at St. Mary," Carolyn Caldwell, president and CEO of SMMC, said. Gammage is a graduate of California State University, Dominguez Hills and a member of the American Organization of Nurse Leaders.