City Manager Patrick West Retiring From Government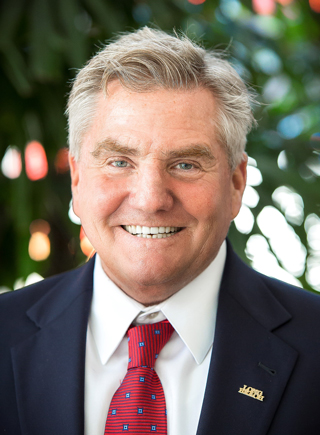 Long Beach City Manager Patrick West announced that he is leaving his position effective September 20, departing after 14 years with the City of Long Beach. He plans to pursue work in the private sector. In 2005, he was hired as executive director of the city's redevelopment agency after having worked for 25 years for the nearby City of Paramount. He has served as city manager since 2007. City highlights during his career include 13 consecutive balanced budgets, the development of a new civic center through an innovative public-private partnership, a $3.5 billion development boom, and an increase in livability and mobility initiatives, among many others. "Being a part of this great diverse City has been an honor for me. I have seen so much positive change and innovation in the last decade, and it amazes me how much is being accomplished every day," West stated. "All these accomplishments would have not been possible without the leadership of the mayors, councilmembers and other elected officials I have had the pleasure of working with over the years, and the commitment of department directors and dedication of all our fantastic City staff. I'm excited to step aside and make way for new leadership, and to take the next step in my own career." The Long Beach City Council will meet in closed session in the near future to discuss steps to fill the position.
Cargo Volumes Increase At Port Of L.A. But Decrease Through Long Beach
The Port of Los Angeles (POLA) announced today that it broke its record for cargo volume throughput for the month of July. The port moved 912,154 twenty-foot equivalent unit (TEUs) of cargo, the busiest July ever in its history. Imports increased 8.7%, while exports decreased 4%. The shipment of empty containers back overseas increased 20.7%. "Despite the continued decline in exports and high level of uncertainty driven by trade tensions, we continue to optimize our facilities and are grateful for the support and confidence of our supply chain partners," POLA Executive Director Gene Seroka stated.
The Port of Long Beach (POLB), on the other hand, experienced a 9.7% decrease in cargo throughput in July. Imports decreased by 9.9%, exports declined by 6.8%, and the shipment of empty containers decreased by 11%, according to the port's announcement this morning. "The trade war is hitting the West Coast hard," POLB Executive Director Mario Cordero stated. "For more than a year, the supply chain has bent under the weight, and there's very little give left. If the tariffs continue and escalate as planned next month, American consumers could see higher prices during the holiday season as businesses pass along their costs."
CSULB Ranked 13th Best College By Money Magazine Financial List
Money magazine has ranked California State University, Long Beach (CSULB) as the 10th best public school in the nation and the "13th best college for your money." The ranking compared 727 universities in the country. CSULB also ranked the highest among other CSU campuses. To determine its ranking, Money examined six-year graduation rates, student-to-instructor ratios, the outcomes of Pell Grant recipients and affordability, among other criteria, according to a statement from CSULB. The ranking also focused on the number of low-income students who become upper middle class (38%) and the percentage of students in need who receive grants (80%). Last year, CSULB ranked No. 22 on Money's list. "I am so proud to serve with our faculty and staff who are recognized for high impact educational experiences that prepare students for journeys to success and accelerate their socioeconomic mobility," CSULB President Jane Close Conoley stated.