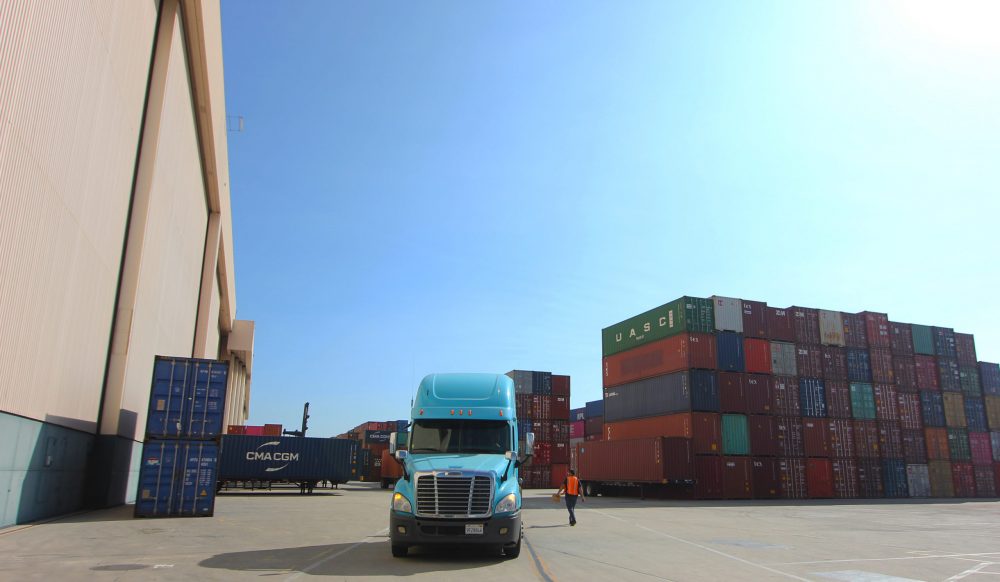 The recent surge in cargo volumes at the ports of Long Beach and Los Angeles has caused cargo container dwell times—the time containers spend within the port complex—to increase to their highest levels in 18 months.
Combined, nearly 1.69 million 10-foot equivalent units passed through the San Pedro Bay Ports in August. The average dwell time increased to 3.25 days, a level not seen since February 2019, according to the Pacific Merchant Shipping Association.
"Container dwell time is on the rise and the amount of containers that remain on a terminal for five or more days is of concern," said Jessica Alvarenga, manager of government affairs for the association.
Over 10% of containers at the ports stayed on terminals for five or more days during August, up from 5.7% the month before. Excessive dwell times increase costs for shippers and ship operators, as ships are delayed, additional charges are levied and cargo sits idle.
The record-setting cargo volumes in Long Beach the last three months, including reporting July as its busiest month ever, has forced overflow containers to be stored off site at the former Boeing C-17 site, which is now owned by developer The Goodman Group.
"It is critical that the containers be picked up as soon as possible and not use marine terminals as storage facilities in order to avoid congestion and keep the supply chain moving efficiently," Alvarenga said. "The San Pedro Bay ports are busy moving a tremendous amount of cargo so it requires all members of the supply chain to work together."