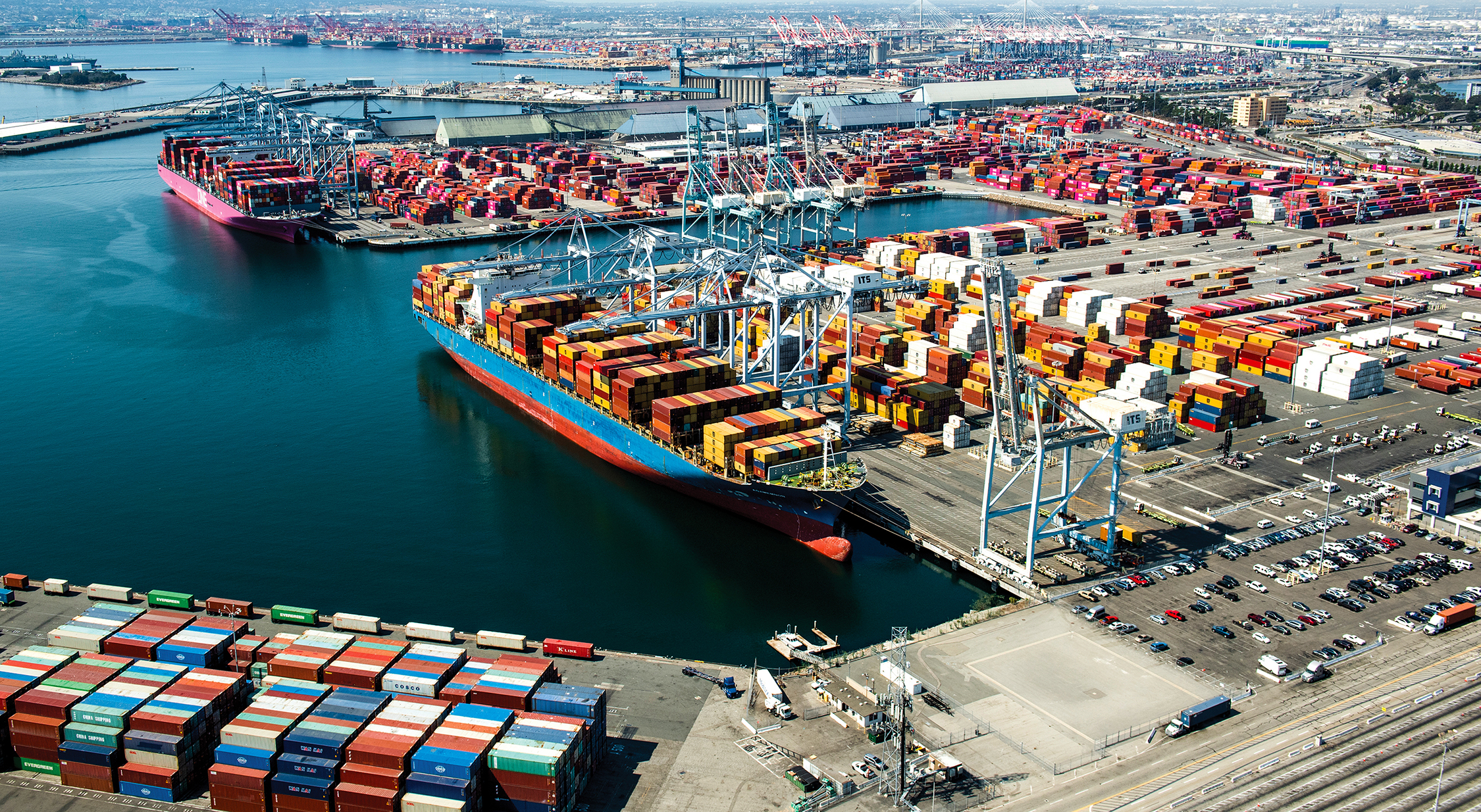 Despite several months of historic cargo volumes at the ports of Long Beach and Los Angeles, both facilities are anticipating overall 2020 volumes to be less than 2019.
The year started off with uncertainty due to the ongoing trade dispute with China, Port of Long Beach Executive Director Mario Cordero said. January and February cargo volumes were down compared to the same months in 2019. Long Beach cargo volumes bottomed out in March, when the port moved 517,633 twenty-foot equivalent units, or TEUs, the standard measure for shipping containers despite the fact that most are now 40 feet long.
Five out of the first nine months of the year, Port of Long Beach cargo volumes decreased compared to the same months in 2019. The sharpest decline—17.3%—came in April. May was the first month of the year to see an increase but June was again down 11.1%.
"Most of the American gateways were having challenges," Cordero said, noting that the hit to Long Beach was less severe than every other U.S. port except for Houston.
In contrast, the second half of 2020, thus far, has been booming. Preliminary September data shows the Long Beach port moved 790,000 TEUs, a new monthly record—beating out the previous record of about 753,000 TEUs set just two months before in July. August cargo volumes were also up 9.3%, making it the best August in the port's history.
In May, the Port of L.A. had its worst month since the height of the Great Recession over 10 years ago, according to Executive Director Gene Seroka. Throughout the month, the port processed 450,000 TEUs.
In Los Angeles, August was the port's best month in its 114-year history, with nearly 962,000 TEUs processed. This is only the first month ever the port that has moved over 900,000 TEUs. The increase in cargo was driven by imports, with the port processing more than 500,000 TEUs for the first time in a one-month period.
"A word of caution: one month or even one quarter does not make a trend," Seroka said during his monthly update in September. "Despite this import surge that we're seeing, the U.S. economy and global trade face significant challenges."
Historic months notwithstanding, the Port of L.A.'s 2020 cargo volume is down 12% through August compared to the same period last year. In May, the port forecast total annual cargo volumes at 7.9 million TEUs, which would have been a 15% year-over-year decrease from 2019. With the boost from August, updated projections predict 8.5 million TEUs for a 9% year-over-year decrease.
Port of Long Beach staff are projecting about a 1% year-over-year decline.
Estimates for September cargo volumes at the Port of L.A. were for a second consecutive 900,000-plus TEU month; however, the port did not meet expectations, moving 883,625. Despite not living up to estimates, the figure marks a 13.3% increase over the same month last year and the port's busiest September on record.
L.A. is projecting a "solid" October, with TEU movement forecast in the high 700,000s.
The surge of imports is the result of a couple factors, both port directors noted. Warehouses and distribution centers are frantically restocking inventories that became overly depleted as a result of shipping disruptions out of China due to the pandemic. Also, retailers across the nation are preparing for the holiday shopping season.
"The summer is the usual peak season here at the port anyway," Cordero said. "Consumer demand by way of online shopping models certainly increased … and, of course, small businesses were able to get back on their feet [after mandatory shutdowns]."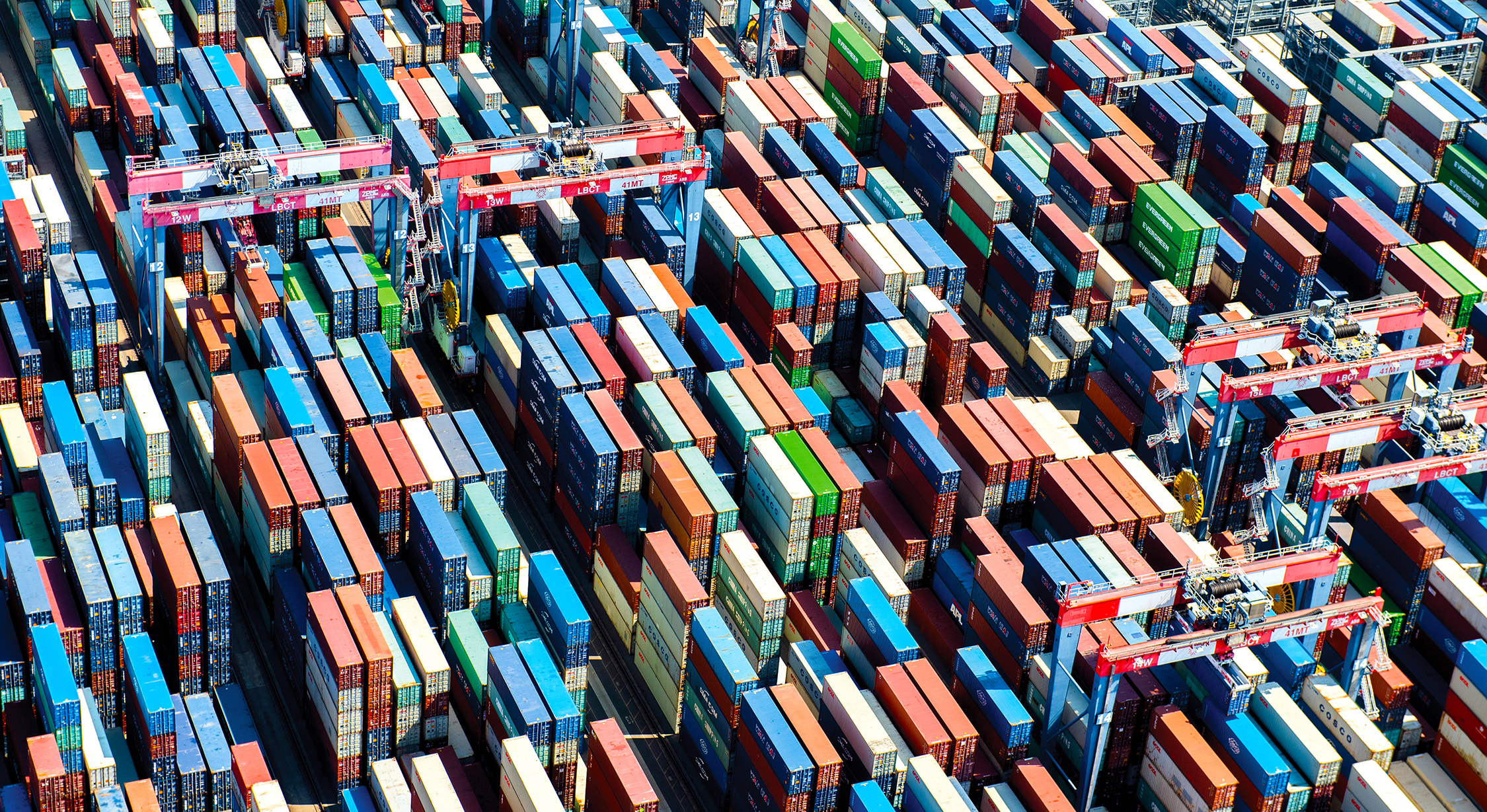 While imports continue to increase, driving the record numbers, Cordero said exports are lagging at both ports as the trade imbalance with China continues to widen despite President Donald Trump's ongoing attempts to negotiate with the Chinese government. In January, Trump and China's Vice Premier Liu He signed phase one of a trade agreement, but hundreds of billions of dollars in tariffs from both countries persist.
Seroka said that for every five import containers received at the Port of L.A., only one export container goes out. In the past, the trade imbalance ratio was closer to 3 to 1, he stated, noting that a high number of empty containers are being shipped back to China.
In addition to exacerbated trade imbalance, Jonathan Gold, vice president of supply chain and customs policy for the National Retail Federation, said U.S. businesses are being hurt by Trump's tariffs as well as China's retaliatory tariffs.
"We've always been opposed to the use of tariffs," Gold said. "We certainly agree China has been a bad actor but we don't agree that tariffs were the right way to go to get China to make changes."
In September, a World Trade Organization panel ruled the Trump administration's tariffs on $200 billion worth of Chinese goods are illegal. The decision marks the first time the Geneva-based trade organization has ruled against high-profile tariffs imposed by the Trump administration, according to an Associated Press report. Trump has repeatedly claimed the trade body treats the U.S. unfairly.
The ruling will likely be appealed by the U.S.; however, the organization's appeals court is currently not functioning because Washington has refused to accept new members for it, AP reports.
"For port authorities, [tariffs] have been problematic," Cordero said, "particularly for ports like ourselves, where about 70% of imports … are from China."
Over the last two decades, West Coast ports have lost 20% of the shipping market share to East and Gulf coast ports, Seroka noted. The loss comes down to competitiveness, which is why the ports of Long Beach and L.A. have continued to invest in their facilities.
Federal dollars invested in East and Gulf coast ports over the last decade have outpaced federal monies going to West Coast ports 10 to one, Seroka added, stating West Coast ports need a stronger coalition to bring in more federal investment.
Despite the varied challenges faced by the nation's ports, Seroka remains cautiously optimistic.
"I'm encouraged by the volume we're moving at the Port of L.A. today but there is also reason for caution and concern," Seroka said. "By no means are we out of the woods as a nation economically. We're facing severe economic contraction. We're in the midst of a national health crisis like we've never seen and trade tensions continue."