To get a sense of how firms with significant corporate presences in Long Beach feel about the area's business climate, the Business Journal contacted local executives for their feedback. While some described Long Beach as a thriving market, others felt the future of local business was unpredictable in the face of uncertain changes with global trade.
The Business Journal received responses from CEOs and top executives with corporate entities in the fields of aviation, energy production, engineering, financial services, health care and manufacturing.
Among the companies that partly attribute their growth to a positive local economy is P2S Inc., an engineering consulting firm located at 5000 E. Spring St. With the implementation of a revenue growth strategy focused on expanding its service lines and geographical presence, P2S Inc. has doubled its revenue in the past five years, according to Kevin Peterson, president and CEO.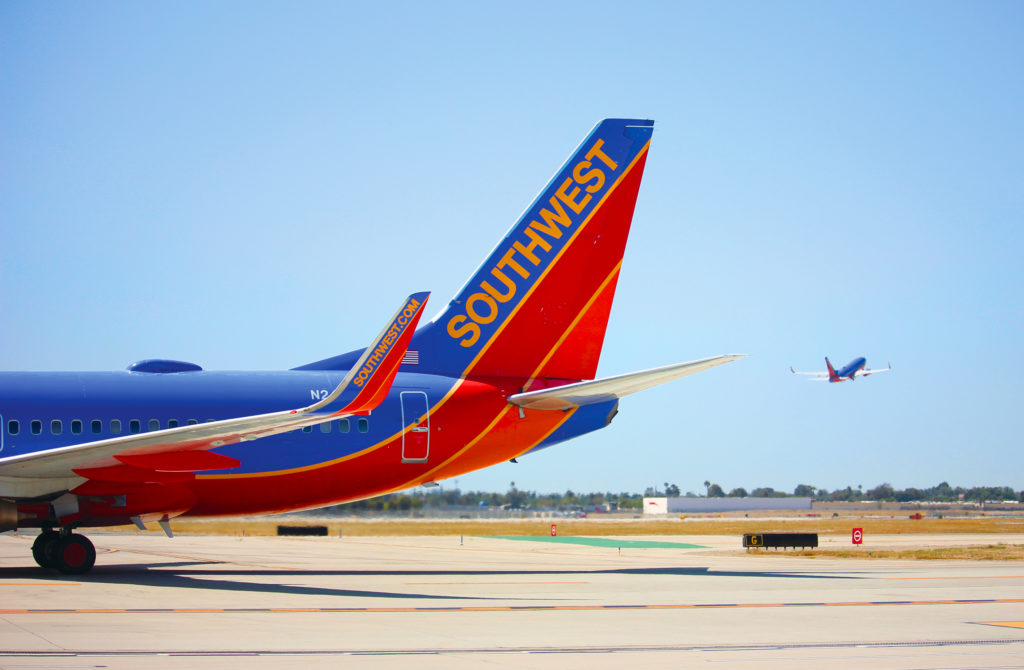 Peterson attributed his company's growth to a strong Long Beach economy. The business climate in the city is "currently the best that I have seen in the last 30 years," he said. The strength of the economy is largely based on the collaborative efforts of businesses, city agencies and nonprofits to "make Long Beach a better place to live and work," Peterson added.
Part of what is stimulating the local economy is the city's ongoing support of new businesses, according to Natasha Mata, region president for Wells Fargo. She said the city government has made Long Beach a very business-inclusive environment through the creation of its Economic Development Blueprint and "Everyone In" economic inclusion initiative. "There is definitely an electricity in the air regarding the future of the city's economic development and well-being," she said.
Wells Fargo's focus is to financially support the development of small businesses in the city, said Mata, who endorsed Long Beach as an ideal location for aspiring entrepreneurs. "One can argue there is always room for improvement; change is what keeps us evolving," she said. "However, I feel that we are part of a strong public-private collaboration in which we are all striving to meet the same goal – to help businesses thrive and work alongside the city to grow a strong local economy."
One of those growing businesses is Laserfiche, a software company located at 3545 Long Beach Blvd. Chris Wacker, CEO of Laserfiche, said the city is experiencing a growing diversity of industries in the region, such as those specializing in manufacturing, construction, professional services and health care. Laserfiche is expanding, with a new global headquarters now under construction in Bixby Knolls, Wacker said. The development is expected to be completed some time next year.
Although his view of the city's business development and his corporation were positive, Wacker did note that he yearns to see a more "technology focused" approach to solving business problems. "Long Beach is home to exceptional business people, innovative thinkers and inspiring leaders," he said. "And I feel that the city will reach its full potential only if our business community embraces solutions that incorporate big data, analytics and tech, such as machine learning and artificial intelligence. . . . Long Beach-based businesses would benefit from an increase in employees that are well prepared to work in the digital economy."
Dan Hart, CEO of Virgin Orbit, echoed Wacker's thoughts about nurturing more talent in the fields of technology. An aerospace company located at 4022 E. Conant St. in Douglas Park, Virgin Orbit's day-to-day operations in the city have been fruitful. "Long Beach's legacy in aerospace has been very conducive to us finding suppliers and talent," Hart said.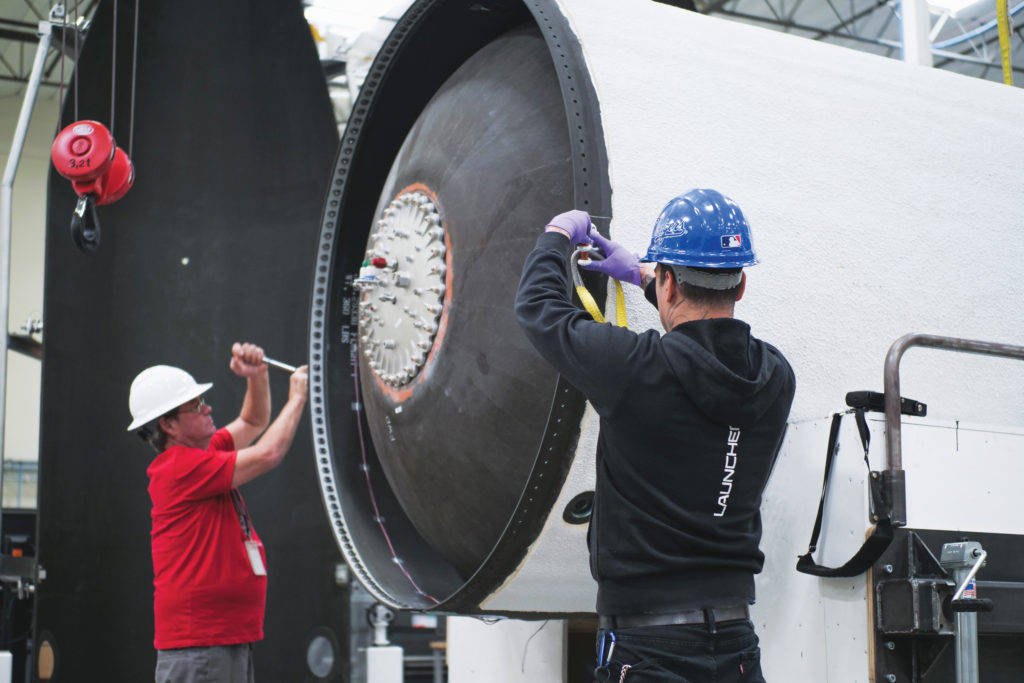 The satellite industry is in a state of transformation, Hart noted, adding that the development of small satellites and rockets has the potential for growth in the Southern California market. "But our company and this industry as a whole requires the best and brightest minds in order to thrive in Southern California," he said. "That's why we're wholly dedicated to supporting local STEM [science, technology, engineering and mathematics] efforts – not only because we are constantly on the lookout for new talent to hire, but because now is a fantastic time to begin a career in the space industry."
To fulfill this vision, Hart noted that Virgin Orbit would need to expand its operations in the next few years. In order to so, he said more efficient infrastructure development regionwide is necessary. "We'd really appreciate finding ways to reduce red tape and review times for building out our facilities," he said. "We've noticed that several new space companies have relocated their manufacturing or testing activities out of California, because of the incentives being offered by other states. It would be great to see California become more competitive in providing incentives to aerospace companies."
While some businesses have been successful in recruiting talent, others struggle to find qualified applicants. SCS Engineers is an environmental engineering firm located at 3900 Kilroy Airport Way. Julio Nuno, senior vice president of SCS Engineers, expressed a desire to expand SCS Engineers' operations, but he said that there have been limitations in locating qualified staff to fill open positions. "Without having the staff to take advantage of further improvements in the business climate, I would say that there is not much room for improvement at this time," he said.
Nuno said the environmental business continues to change nationwide, as scientific advancements identify new areas of concerns and federal regulations change. "For example, over the last several years, we have seen increased interest in the development of sites that have been used for disposal of wastes or otherwise contaminated," he said. A demand for such sites is driven by high real estate costs and limited availability of greenfields in urban areas, he explained.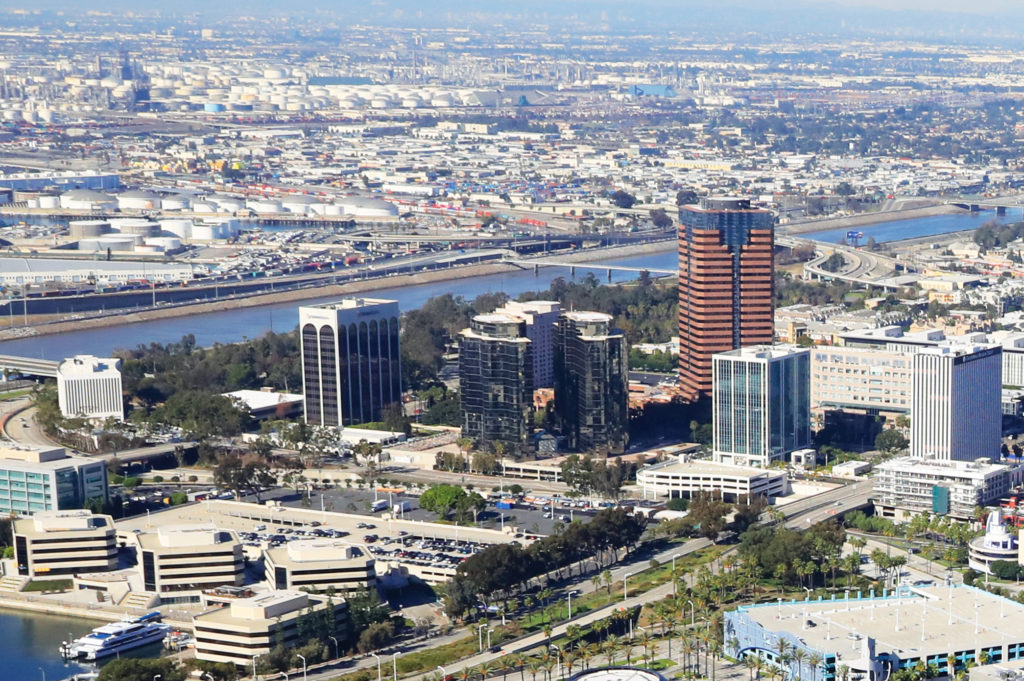 "Uncertainty regarding the future of the commercial and industrial real estate market could also have a negative effect on business," Nuno added. "We continue to hear talk that the real estate market will begin to decline, but there have been predictions of decline for the past two years that have not yet been realized."
With respect to any changes in the economy, Mata said that it's constantly fluctuating. To prepare for any looming shifts in the economy, she said Wells Fargo emphasizes a proactive approach by engaging with the community, such as consulting with students and leaders at public school districts or other businesses, to educate and inform them about financial resources that are available.
Peterson said political changes may impact business operations in the Long Beach region. "We know that the economy will not continue to expand indefinitely without some contraction," he said. "The most significant unknowns at this time that can impact our business are the uncertainties caused by an election year in 2020 and our ongoing trade dispute with China. P2S prepares for multiple outcomes and consistently reviews our business plans to ensure they are current."
John Bishop, CEO of MemorialCare Long Beach Medical Center and Miller Children's & Women's Hospital Long Beach, said unknowns for the local medical facilities come in the form of funding revenues. Funding streams are varied and dependent on legislation, he noted.
Bishop's role in leading a health care entity is to oversee the continued development of infrastructure to keep the city's residents healthy, he said. "We are in a unique situation, where we have both a full-service, free-standing children's hospital, just one of eight in the state, and an acute care hospital for adults," he said. "So, we are aggressively pursuing strategies that provide higher value and better care to keep all of our residents out of the hospital – from infants to seniors."
Bishop praised the work of city officials for attracting new businesses, which he said strengthens the economy.
Also benefiting from a stable economy is Southwest Airlines, according to Adam Decaire, vice president of network planning. With respect to the economy, Decaire said "nothing feels known right now," although he did indicate that airline officials will "meet any challenge that comes our way."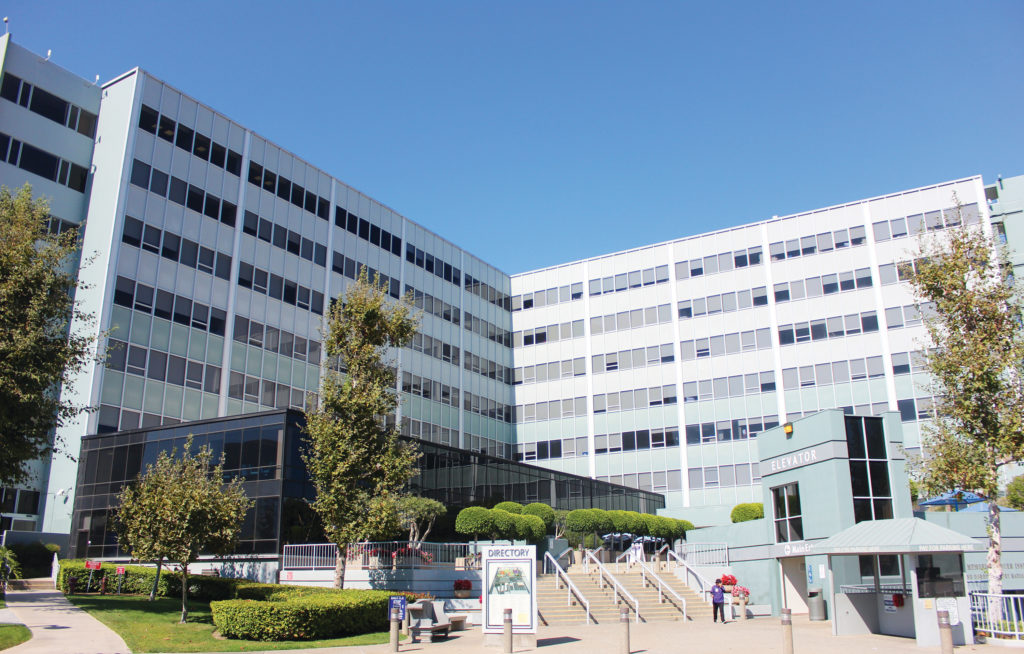 Operating out of Long Beach Airport, Southwest Airlines is slated to get additional flight slots in October. "We're really focused on continuing to improve on getting Long Beach residents to places they want to [go], which means more non-stops to [those places]," he said. "We're predominantly a point-to-point carrier, but we also connect you across the network . . . to a lot of cool places, as well. For me, it's about improving: more flights and more destinations."
Tom Anderson, vice president and general manager of Gulfstream Long Beach, said he would like to see international flights at Long Beach Airport. "This area would attract visitors and business from Europe, Canada, Asia and elsewhere," he said. "Millions of dollars would be generated by opening the city to international travel." The Long Beach City Council refused to pass a proposal in 2017 to build a federal inspections facility that would have allowed international travel at Long Beach Airport.
Gulfstream, an international aerospace company, provides engineering and maintenance services at its Long Beach Airport location, 4150 Donald Douglas Dr. Anderson said he is relying on partnerships with the airport and aviation colleagues to develop a plan to enhance Gulfstream's number of employees. He noted that a new location in Van Nuys is expected to begin service sometime this year.
Robert Grundstrom, leader of Los Angeles Basin operations for the California Resources Corporation (CRC), said oil and natural gas production continues to be a strong contributor to the Long Beach economy. CRC, a publicly traded oil and natural gas exploration and production company, is the largest oil and natural gas producer in California, according to the firm's website.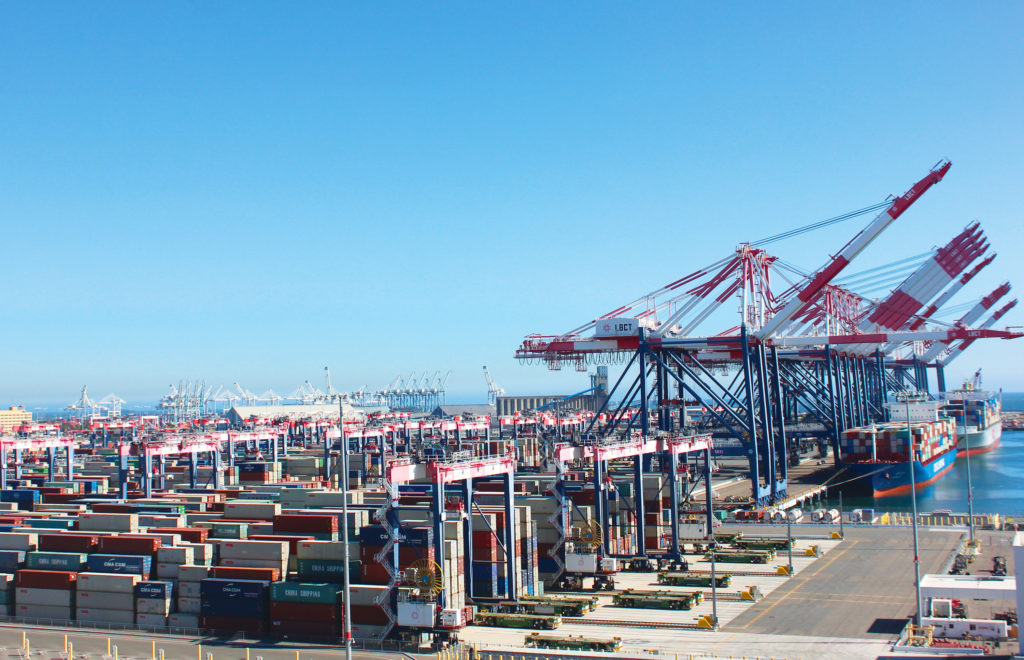 CRC has an 80% stake in the properties at Wilmington Oil Field. Located in Los Angeles County, including major areas of Long Beach, it is one of the largest oil fields in the United States. CRC's Long Beach operations include THUMS Long Beach Company and Tidelands Oil Production Company, all which operate at Wilmington Oil Field, according to the CRC website.
Grundstrom said CRC's investments and operations in the region have generated more than $1 billion in revenue for the State of California, Los Angeles County and the City of Long Beach. CRC's Long Beach offices are located at 111 W. Ocean Blvd.
In regard to economic progress, Grundstrom said it's imperative that California focus on increasing its in-state supply of energy. "Imported energy means increased costs to California consumers and a larger environmental footprint," he said. "Producing in-state energy decreases our dependence on imports from places that don't hire Californians, pay California taxes or apply California's leading safety, labor, human rights and environmental standards."
Grundstrom said the biggest factors that may shift the economic outlook are potential tariff escalations, instability in the Middle East and political uncertainty with China. "The diverse industrial economy of Long Beach is a key to its success in improving the quality of life for city residents and attracting and retaining businesses, even during times of international uncertainty," he said. "In the face of these global challenges, the State of California should apply the Long Beach playbook and promote producing more of the daily needs of Californians here at home with California workers and businesses using local resources. CRC will continue to promote California's ability to be energy self-sufficient and resilient, which would increase local jobs, local tax revenues and provide a career path to the middle-class for our Long Beach residents."
For his part, Wacker affirmed his belief that the city has a healthy economic future. "Business in Long Beach is booming, as is the rest of the city," he said. He mentioned a growing diversity of industries and new developments as the main components of the city's strong business climate. "There are some strengths in the economy, and I am optimistic about the future," he said.