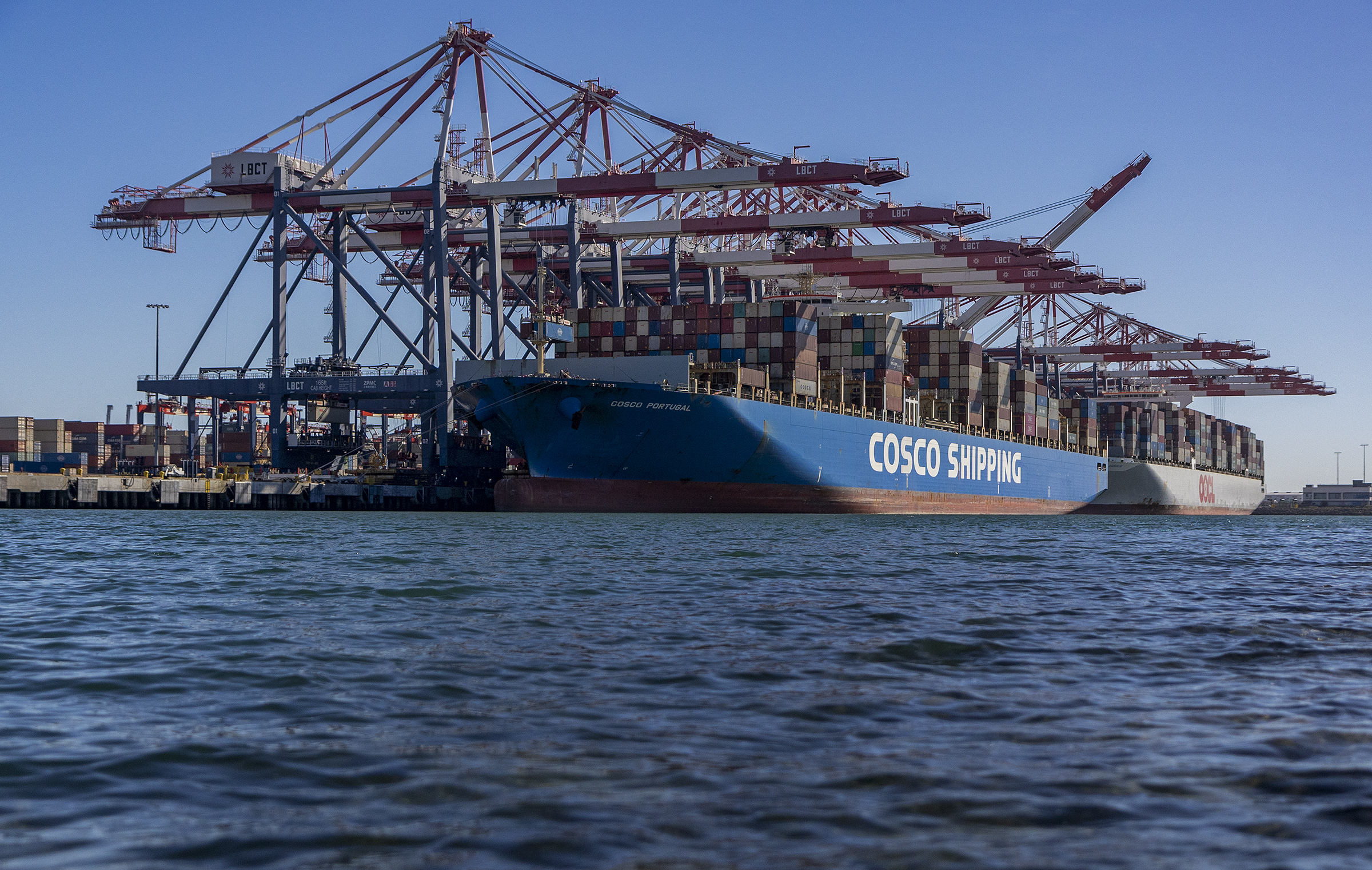 Nearly 801,000 20-foot equivalent units—the standard measure of a shipping container—moved through the Port of Long Beach in January, breaking the previous record for the first month of the year by 4.8%, officials announced Thursday.
Dockworkers and terminal operators moved 800,943 TEUs last month, compared to 764,006 in January 2021, which was a record.
"Our record-breaking successes rely on the waterfront workers who quickly process goods moving through the Port," Long Beach Harbor Commission President Steven Neal said in a statement. "We anticipate this momentum to continue through 2022, allowing us to remain a leader in trans-Pacific trade."
Imports at the port increased 6.9% to 389,334 TEUs compared to the same month last year, while exports decreased 5.9% to 123,060 TEUs, the port announced. Empty container volumes saw a moderate increase of 1.8% to 288,550 TEUs.
Thursday's announcement comes the day after Port of Long Beach Executive Director Mario Cordero delivered the annual State of the Port address. During his remarks, Cordero recapped the challenging, yet record-setting, year that was 2021.
The port has been breaking cargo volume records most months since mid-2020 due to increased e-commerce resulting from the COVID-19 pandemic. Last month was the first time the port has processed 800,000 TEUs in the month of January and only the sixth time in the port's nearly 111-year history that has surpassed that figure, all of which have occurred since October 2020, according to port data.
"Terminal capacity is finally opening up thanks to support from our federal and state leadership, collaboration with industry partners, and the hard work of the men and women moving record amounts of cargo off the docks," Port of Long Beach Executive Director Mario Cordero said in a statement. "We expect to remain moderately busy into the spring as we make significant progress to clear the docks and process the backlog of vessels waiting offshore."
Record volumes have come in the midst of an unprecedented supply chain crisis that has seen a backlog of ships waiting for their turn at berth. The San Pedro Bay ports, in partnership with various other industry stakeholders as well as state and federal government, have made progress in easing the backlog, which reached 78 ships as of Wednesday, down from a high of 105 only a few weeks ago.
Historically, there is a slowdown in imports in San Pedro Bay during February as factories overseas close for Lunar New Year celebrations. This month, however, may end up being busier than normal, officials said, due to the ongoing backlog.