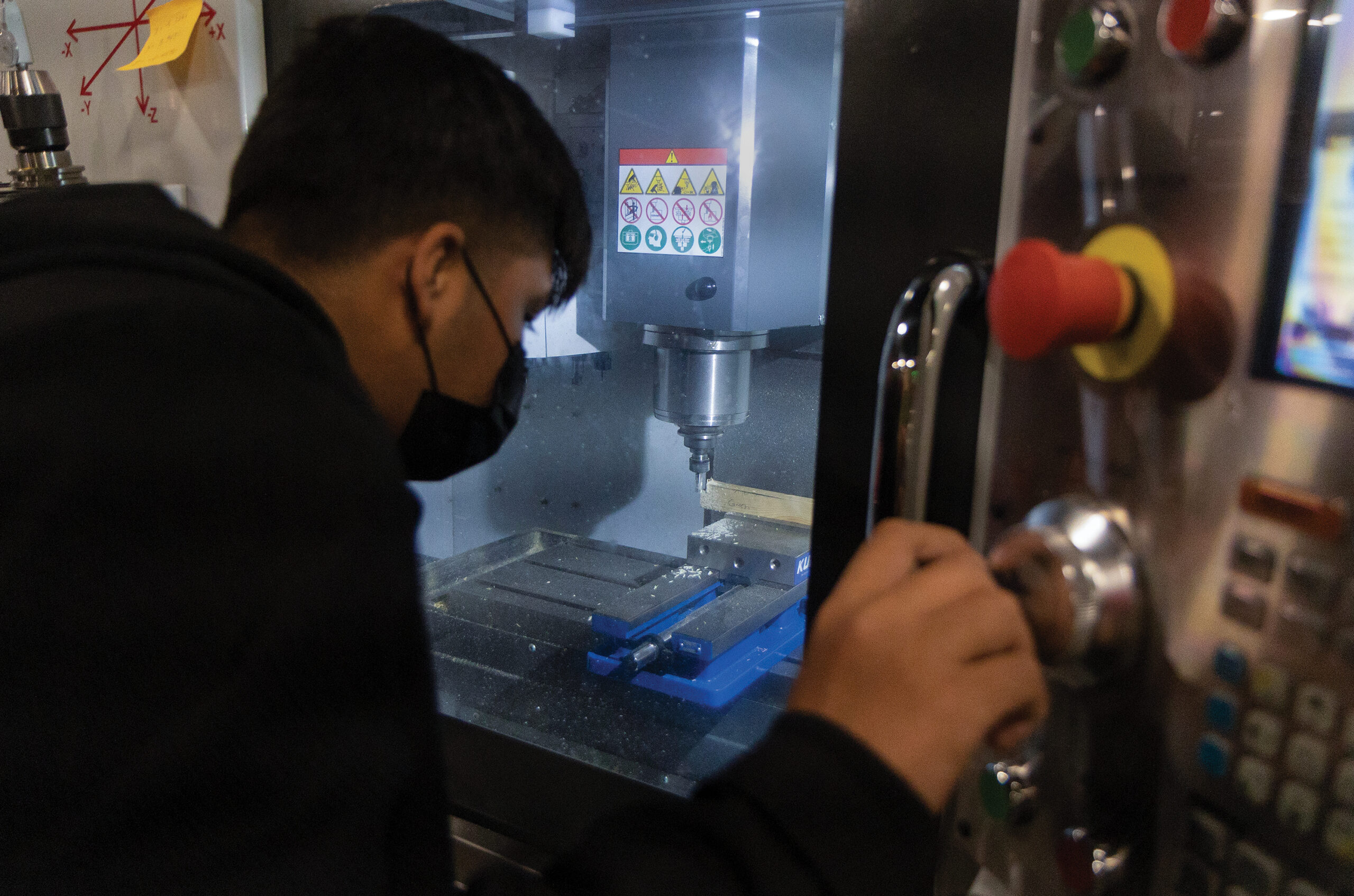 When asked what they want to be when they grow up, kids usually offer one of a few answers: an astronaut, a firefighter, an athlete, a rock star.
Jobs that turn the gears of society—like working at the country's largest port complex, for example—aren't high on the list.
But the Port of Long Beach recognized that long ago and has since taken steps to make its career offerings more attractive to students, including launching a scholarship program in 1993.
The port has expanded its focus on education in the decades since.
Port of Long Beach Executive Director Mario Cordero pointed to the adoption of the port's Green Port Policy in 2005 as a key moment in developing the port's educational partnerships.
"At that point, the Port moved forward with a leading policy for the time to address the environmental issues that were before us," he said by phone, "and that included a plan of action to further elevate our engagement with our community, including the education community."
That commitment led to the 2016 creation of the Academy of Global Logistics (AGL) at Cabrillo High School and last year's launch of the Advanced Manufacturing, Construction, and Engineering (ACE) Academy at Jordan High School, among other initiatives.
AGL and ACE are dedicated educational tracks within the Long Beach Unified School District that expose students to the knowledge and skills needed for different types of port careers.
With those programs, the port has also expanded its scholarship offerings. In addition to the general scholarship, the port also provides a scholarship for AGL students and a scholarship for ACE students.
The scholarships are intended for high school juniors and seniors pursuing careers in port-related fields like international trade, goods movement, global logistics or engineering who attend Long Beach Unified schools or who live in Long Beach to use for their college education.
Altogether, about $1.1 million in scholarships has been distributed to students since 2014. After 115 students received a total of $150,000 in scholarship funds last year, there will be approximately $200,000 set aside for students this year, with individual scholarship amounts ranging from $500 to $5,000.
While the scholarships are crucial aid for students pursuing further education, the AGL and ACE programs—each part of the "Pathway" system at Long Beach Unified that introduces students to particular fields of work or industries—lay a strong foundation while the students are still in high school.
AGL, the first of the two pathways, focuses on global logistics and trade-related fields.
"We moved forward with [AGL] to have a more hands-on approach to curriculum so that students could be exposed or introduced to the potential of not only international trade, but logistics-related jobs and careers," Cordero said.
"Obviously it has been a tremendous success when it comes to our relationship with the school district," he said. "It gives an indication that people are interested in this field that most students aren't introduced to."
AGL's success, in fact, prompted the district and port to come together once again for a similar program: the ACE Academy at Jordan High School, which focuses on manufacturing, construction and engineering. That program began in October.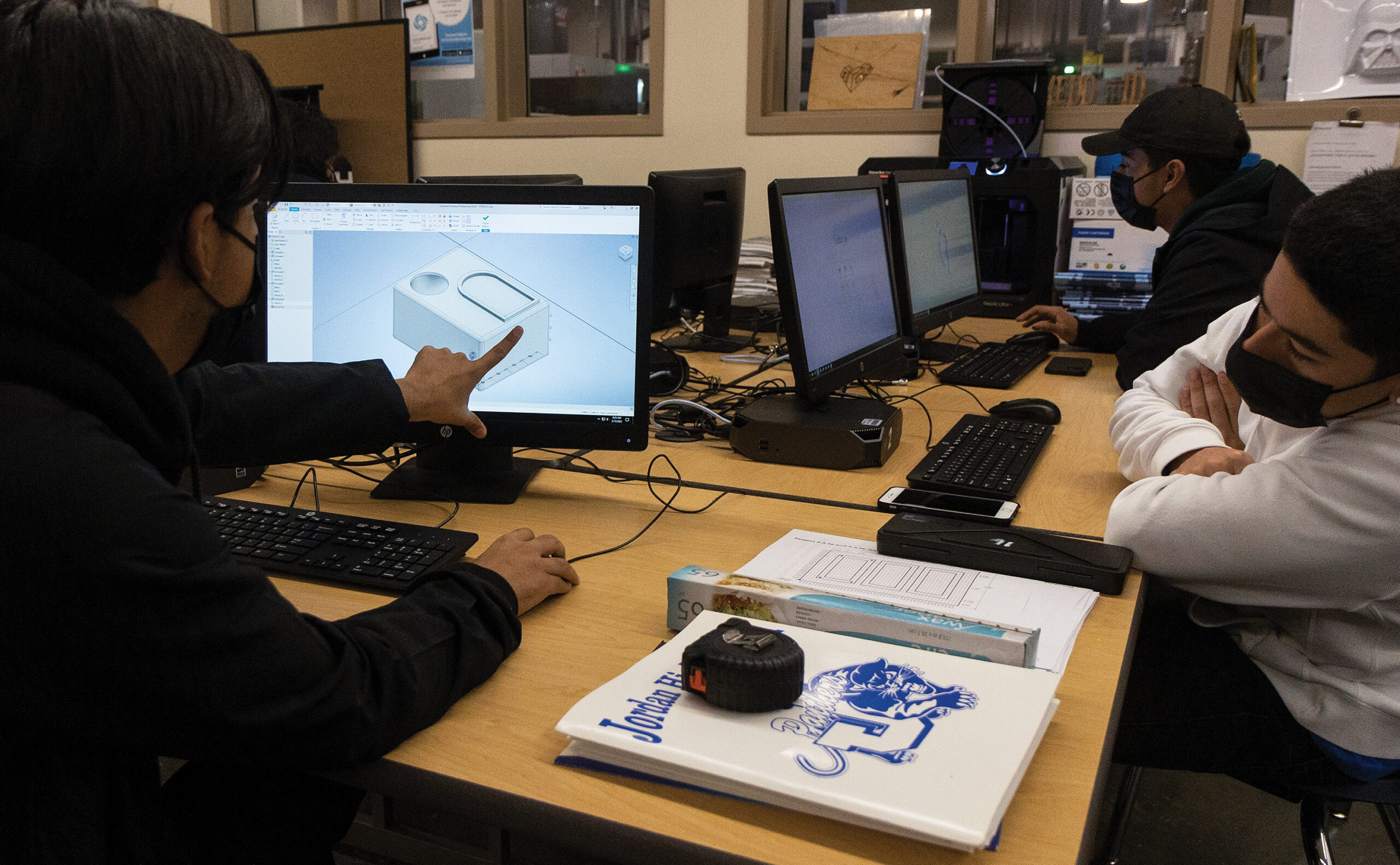 Through their four years with ACE, students practice engineering skills that include using product design software, 3D printing and milling to create custom metal parts, according to ACE lead teacher Fred Dizon.
The port's commitment to giving students hands-on experience, though, isn't limited to the classroom. The Port of Long Beach is offering 25 internships for high school students this year after a two-year hiatus due to COVID-19.
Unlike the AGL and ACE scholarships, these internships are not tied to any program, and are simply available to interested high school and college students who live in the area or are going to Long Beach schools. The six-week internships, which last from June 27 through Aug. 5, include staff mentors, behind-the-scenes tours of port operations and work-skill training.
While engineering is a popular field for students to work in for their internships, Cordero said, there are plenty of other departments for students to work with, like public works and information management.
"It's port-wide, so it is not restricted, nor does it exclude any particular division or department," he said.
Recognizing that students not only need specific experience in the field, but also more basic skills to succeed in any career, the Port of Long Beach also partnered with Pacific Gateway to provide interns with broader workplace training.
"This is a great component to what we offer, as it is not just getting experience in the job environment," Cordero said. "It's also to have skill sets available for them, and training in terms of: What does it take to embrace the skill sets that you need to succeed, no matter what occupation you pursue?"
"I think this is something that elevates their workplace skills with training that goes beyond the subject material criteria and focuses on their ability to enhance themselves further in any job space," Cordero added. "I think it is a very positive thing for anyone, no matter what career or sector you get into."
However, the most important role the internship program serves, Cordero said, is the exposure it provides kids to a new type of career path and working environment.
"This approach really encompasses trying to introduce professions like engineering to the next generation," Cordero said.
Cordero, a "product of Los Angeles Unified School District and a homeschool environment," admitted that he wasn't exposed to careers like engineering early on because his parents didn't have that experience. He said he knows he isn't alone in that regard.
"A lot of the students in our school district just don't have the background or the household experience to be introduced to those areas," he said.
For the port, these programs represent an ongoing commitment to being the type of engaged and conscientious organization that was outlined in that Green Port Policy almost 20 years ago.
"Being a socially responsible organization encompasses more than just the environmental spectrum here," Cordero said. "It also encompasses our relationship with school districts, and our educational partners to prepare the workforce of the future."
Applications for scholarship and internship programs are due March 1. For more information, visit the Port of Long Beach's education webpage.