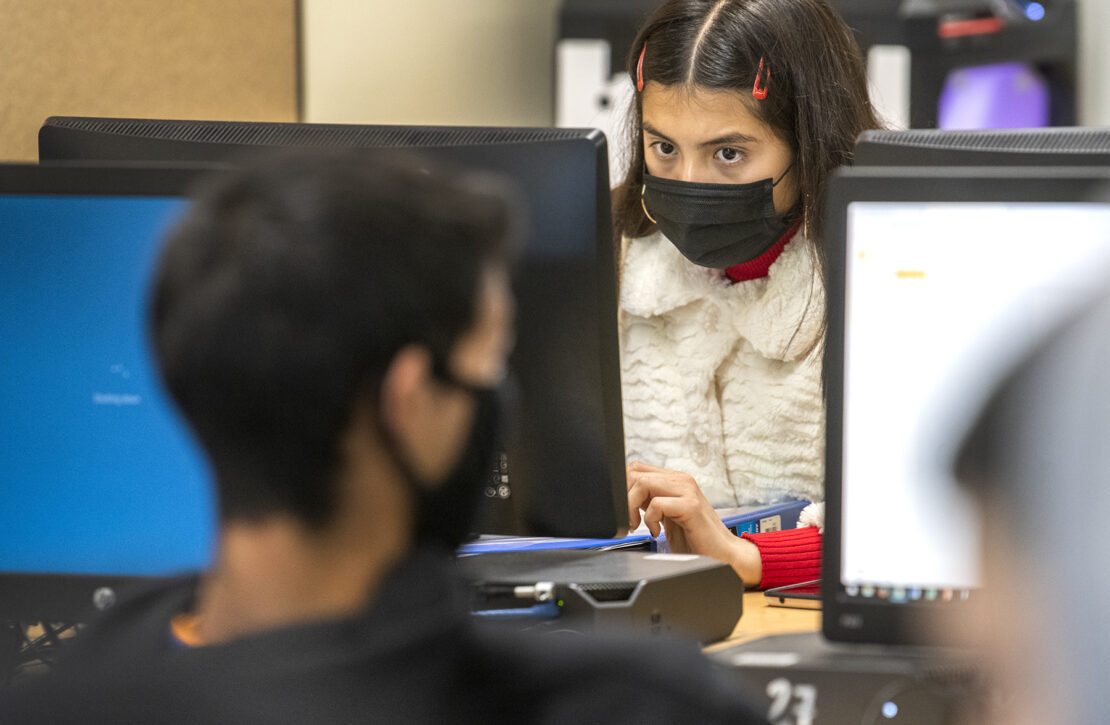 By Alena Maschke
As the need for more port workers is clearer than ever, a new addition to Jordan High School's ACE Academy program—an educational track focused on engineering—is set to provide opportunities for students to explore just such a career.
ACE Academy offers work-based learning and other real-world experiences for students. The new partnership with the Port of Long Beach kicked off in late October and will include training for teachers, field trips for students and representatives of the Port of Long Beach on the program's advisory board.
"Our goal is to provide them with contacts, experiences, background, career exploration and awareness," said Valerie González, Jordan High School's pathway coordinator. "The objective of link-learning pathways is for students to feel connected to an industry in the real world and have that real-world experience."
Students can elect a pathway they're interested in while in eighth grade, and choose a high school based on their interest in one of the various pathways offered at schools across the city. The partnership with the port adds another career path to that portfolio, one that connects students with one of the biggest employers in town.
"What it means for our school is that our students are getting all these opportunities that they didn't have prior," said Jordan Vice Principal Ray Rodriguez.
Anthony Rojas, a 17-year-old senior at Jordan, said he thinks the partnership will be especially useful for current freshmen, who will be able to take advantage of four years of career development with the port's guidance. "I feel like it's going to really benefit them," Rojas said. "The pathway was already good, it's even better now."
But students that have already completed part of the program also stand to benefit, said fellow ACE student Noe Ramirez, a 16-year-old junior at Jordan who's planning to apply for a scholarship from the port through the program. "It can help us think about what life could be after high school," Ramirez said.
As part of the ACE Pathways partnership, the port has set aside $20,000 to distribute among students.
For the port, the program is a way to keep talent local and reach a diverse future workforce. "The return on investment for us is to retain hometown talent," said Long Beach Harbor Commissioner Steve Neal. And, he added, "it helps us reach some of the social equity goals."
The new initiative constitutes the second partnership the Port of Long Beach has with a local high school, the first being the Port of Long Beach Academy of Global Logistics at Cabrillo High School, which focuses on logistics management.
Although there aren't any concrete plans yet to form partnerships with other schools in the Long Beach Unified School District, Neal said he'd like to see the project expand further in coming years and beyond his tenure with the commission.
"My goal would be to have an academy in all the high schools, eventually," he said.