Eight candidates are vying for the 1st District seat on the Long Beach City Council in a special election on November 5. Keeping with tradition, the Business Journal requested that each of the candidates respond to a questionnaire in order to inform voters about their stances on matters of importance to the district and the entire city. They were also asked to provide statements about why they are running to represent the city's 1st District, which covers the Westside industrial area, parts of downtown and central Long Beach, and the Port of Long Beach. There are roughly 50,000 residents in the 1st Council District.
Seven out of eight candidates responded; resident Shirley Huling did not submit responses by the deadline.
The questionnaire included many issues of importance to the district's businesses and residents, including where the candidates stand on rent control, and their views on the district's business climate and citywide business retention, for example. Also addressed are topical issues such as affordable housing, homelessness, parking availability, crime, the Measure A sales tax and the potential reconfiguration of the breakwater.
There appears to be just four matters out of the 20 questions asked that all the respondents agree on: they each support building more affordable housing in the 1st District; they feel that there is not enough park and open space in the district; they are likely to support local control of land use; and they would work with the Westside businesses on issues related to infrastructure, homelessness and the expansion of the port.
Half the candidates expressed negative opinions on the state of the district's business climate, crime, homelessness and cleanliness of public space – with Long Beach Chamber of Commerce PAC-backed Ray Morquecho, Vice Mayor Dee Andrews-endorsed Misi Tagaloa and local businesswoman/Long Beach Parks and Recreation Commissioner Mariela Salgado all responding that these matters were worsening or somewhat worsening.
While residents Shelbyrae Black and Elliot Gonzales agreed on most of these points, they disagreed on the matter of the district's business climate, which they said was improving.
Former Downtown Residential Council President Joe Ganem answered more questions optimistically than most of his competitors, although he sided with the glass half empty folks on issues like homelessness, business retention and the city's efforts toward climate change.
The politically anointed candidate, Long Beach Transit Boardmember Mary Zendejas, had by far the sunniest outlook on issues addressed in the questionnaire. This is perhaps unsurprising, given that she is backed by practically every elected official in Long Beach – and who would endorse a candidate who thinks they're doing a bad job?
On the subject of endorsements: we are straying from listing each candidates' endorsements, beyond the politically notable ones already mentioned above. We think it is more useful to inform our readers about what the candidates stand for, rather than listing who is backing them.
The election to fill the 1st District Long Beach City Council seat – vacated after former Councilmember Lena Gonzalez was elected to the state senate earlier this year – takes place November 5. That gives 1st District voters a little under a month to figure out which candidate to throw their weight behind.
For polling locations and other election information, visit longbeach.gov/cityclerk/elections
Click here to download candidate's positions on First District and citywide issues.
Editor's note: Candidate Elliot Gonzales's response to Question 7 should read "somewhat improving." He clarified this position prior to deadline, but it was overlooked before printing.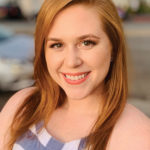 Shelbyrae Black
My name is Shelbyrae Black and my husband and I are proud to call Long Beach home. Long Beach has changed so much in such a short time and most of that change has been for the better, but there is still so much to do.
I am running to be your City Council Member because we need to address parking, homelessness, lack of trash cleanup, and transparency to ensure our tax dollars are spent on the residents of Long Beach. As your City Council member, I intend to:
INCREASE PARKING: It isn't right or fair to ticket residents for something the everyone in the city knows is such a big problem. We need residential permit parking to ensure adequate parking for residents and local businesses, to ensure all new buildings have enough parking for their tenants, and to find new ways to create more parking spaces throughout the district.
REDUCE HOMELESSNESS: We shouldn't be worried about taking our kids to the park. The increasing number of homeless in Long Beach is something we all can agree is evident and needs to be addressed immediately. We need to tackle this problem head on through affordable housing and increased addiction & mental health services.
CLEAN UP LONG BEACH: We need more trash cans throughout the district, clean streets and alleys, & increased bike patrols for safety.
I look forward to working with all the residents and businesses of Long Beach to make this city the best it can be. Let me be your voice! I look forward to hearing from you. (Web: ShelbyraeBlack.com/ Email: info@VoteShelbyraeBlack / Instagram: @VoteShelbyraeBlack / Twitter: @ShelbyraeBlack / Tel: 562-416-2530)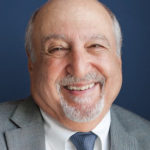 Joe Ganem
A lifetime of professional careers and public service has prepared me to represent the First District, our home for the last 8 of 14 years in Long Beach. Marsha and I have been married 42 years and have 4 sons and five grandchildren. My work career includes service as a police officer, city administrator, builder/developer, trade and environmental association executive, and governmental affairs representative at the state and federal level. In Long Beach, I helped form neighborhoods, and served as President of the Downtown Residential Council, and remain on their board. I was appointed to the Homeless Services Advisory Committee and Continuum of Care Board, serving nearly 4 years. Also Volunteered with the Police and Fire Departments to interview recruits for 4 years.
The District has significant issues in Homelessness, Affordable Housing, and Public Safety. I've worked with multiple-agencies and jurisdictions and have served on a council of governments.  I'm well prepared to work on these and other important matters before the City Council. The City has a $3B annual operating budget with over 5000 employees. It's an important role that requires experienced, mature citizens to serve.
This is the first time I've run for elective office. I have no intention on using this office to seek other elective positions.  My focus is on the First District. I will appreciate your vote and pledge to listen to the voters in making decisions. Thank you!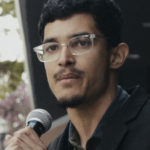 Elliot Gonzales
I'm running for the Long Beach City Council on a platform calling for a community land trust, a Green New Deal and a public bank to finance it all. A Community Land Trust gives us the opportunity  to create housing owned by the public solely for the purpose of ensuring affordable housing, not built around market speculation.
We must invest in clean air and clean water for our own health and to ensure the habitability of this planet for future generations. This requires clean energy.
A Green New Deal gives us the chance to build a fair economy that offers good-paying union jobs, doing the most important work, taking care of the Earth and each other.
We need a public bank to finance it all. The big banks brought us into our last housing crisis and we shouldn't count on them to get us through this current one. It is time we established a public bank to build public wealth and make the necessary investments into the public infrastructure.
I am proud supporter of Bernie Sanders and I share his vision for a future to believe in. I believe we are that future, and I believe in us.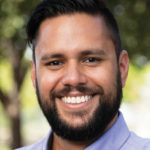 Ray Morquecho
Like many First District residents, I've had to work hard my entire life to make ends meet. I'm a renter who has had to wait out those long days between paychecks. I am running to represent the residents of the First District because I think we can do better; that we deserve more.
My two sisters and I were raised by my hardworking, single mother who moved us to Southern California when we were small children. She worked a variety of jobs to make sure we had a better life even as we stayed with friends while we searched for a place to live.
Using her example as my guide, I worked as a bartender right here in Long Beach to put myself through college. I earned my bachelor's degree in political science from UC, Irvine in 2008 and have called Long Beach home since 2006.
I then worked as an intern at the California State Board of Equalization. I eventually earned a full-time job as the Vice Chair of the Board's District Representative where I focused on taxpayer and small business advocacy.
After representing the Vice Chair, I decided to try my hand as an entrepreneur and started a small business that I have grown each year. Now I'm working to use my unique experience to provide the leadership the First District deserves. I will work to create more small business opportunities, make housing more affordable, combat homelessness, and keep our communities safe.
As an active member of the Willmore Heritage Neighborhood Association, I regularly participate in the Long Beach Area Coalition for the Homeless, and am a member of the Long Beach Chapter of the Surfrider Foundation, and the Sierra Club.
I look forward to working for the residents of the First District because we deserve more.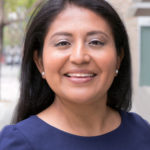 Mariela Salgado
My name is Mariela Salgado and I'm running for Long Beach City Council because it's time for new leadership. Over 46% of our children live in poverty and our unemployment rates are over double the citywide average. Homelessness has reached crisis levels impacting our schools, parks and small businesses. Our families are exposed to the highest concentration of pollutants in Long Beach. Enough is enough. We can't afford to vote for a 'business-as-usual' candidate who is hand-picked by City Hall or by someone who is not invested in our community. We need an independent leader and a problem solver who will move Long Beach forward.
There is work to be done and there is no candidate more invested in this work. As a small business owner with a Master's in Business Administration, I understand the challenges of entrepreneurship and doing business in our City. I'm also proud to have been awarded Best of Long Beach and Best Small Business 2018. As a community leader, I've stood in front of City Council for causes I believe in, and serve on boards and volunteer hundreds of hours to our district and City. I am strong believer in investing in our youth and why I'm a member to Long Beach Early Childhood Education committee and serve as a LBUSD School Site Representative. And as an advocate for clean air, safer streets and more green spaces, I serve on our city's Parks and Recreation Commission.
The First district needs a strong voice and champion for our communities. I know the work and the need to reverse trends and shift to a more inclusive city requires dismantling barriers and enacting policies that expand opportunity. I'm a mother, City Commissioner and small business owner — I am a public servant and here to serve you.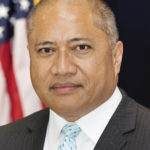 Misi Tagaloa
It was the summer of 1975 when I first visited Long Beach. I stayed with my aunt on the west side; she was a single mom raising four kids, working two jobs, and supporting her community.  With her modest income, she was able to purchase their rental, build equity for her family, and belong to the community.
Today we have fewer opportunities for advancement; we don't know our neighbors, live in sub-optimal housing arrangements, and little time to build community. Many don't feel that they belong. We are missing a sense of belonging, which has kept our communities safe, stable and sustainable for decades and that is why I'm running for City Council.
Thirty years ago, my wife Mareta, and I chose to raise our family in Long Beach. We love its unique character. I'm the Executive Director of a non-profit housing organization. As your City Councilmember, I will be dedicated to creating affordable housing and improving your family's quality of life. I support community-based policing and expanding programs that keep our children out of gangs and off drugs. I support local small businesses and will increase jobs and opportunities for our residents.
My Priorities:
Promoting Small Business Opportunities
Solving our Affordable Housing and Homelessness Crises
Expanding City Programs for Children and Seniors
Training Youth for Employment
Protecting Clean Air and Water
Addressing Climate Change
My 25-year Church pastor experience include:
Advocating for the Poor and Homeless
Creating Leadership Programs for Youth
Teaching Financial Literacy
Providing Sanctuary, Food, and Shelter
I have the independence to listen without loss. I will WORK WITH YOU to make Long Beach WORK FOR YOU! I respectfully ask for your vote November 5, 2019.
562-522-7500  –  MisiTagaloa@gmail.com  –  www.Misi4LB.com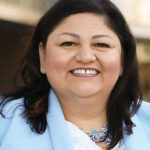 Mary Zendejas
Mary Zendejas has never met a challenge she couldn't tackle and overcome. As an infant, she was diagnosed with Polio, and later in High School started using a wheelchair daily. Her passion for living and working hard is rooted in seeing her parents, a field hand and factory worker,  provide their children a better life. Their hard-work allowed Mary to go to California State University, Long Beach (CSULB) and become the first in her family to graduate from college.
Her advocacy dates back nearly three decades starting in her high school, where she organized citizenship fairs to help community members follow their American Dream of becoming US citizen, a goal she achieved at the age of 18. She is also the founder of Professional Abilities Association of America, an organization created for working professionals with disabilities by working professionals with disabilities, focusing on inclusion in the workforce. Additionally, she served as a member of Mayor Robert Garcia's Transition Team.
Currently, she is serving her second term on the Long Beach Transit (LBT) Board of Directors. LBT is a leading agency in the transportation industry and a multimillion-dollar company.  During her time at Long Beach Transit, she has led the effort to streamline access and reliability of paratransit services throughout the system and has helped to implement zero-emission buses into the fleet. Mary is also currently a board member of several local non-profits and advocacy organizations, including the Murphy Foundation Board and the Disabled Resource Center.
Mary has been widely recognized and honored throughout her career. She has received several awards including the American Women's Business Association's Diamond in the Sky award, The California Conference for Equality and Justice (CCEJ) Gene Lentzner Human Relations Award, and Patrick O'Donnell's "Women of Distinction" Award, to name a few.
Editor's note: Candidates' statements were run as-is; they were not edited.