There are stormy seas ahead for the Port of Long Beach. 
After over a year of trade tariffs between the U.S. and China, things were finally looking up. Then, the coronavirus pandemic took the wind out of the port's sails, again. 
"The pandemic has really been a challenge for every business around the world," said Bonnie Lowenthal, chair of the Board of Harbor Commissioners, who is just finishing up her first year leading the commission.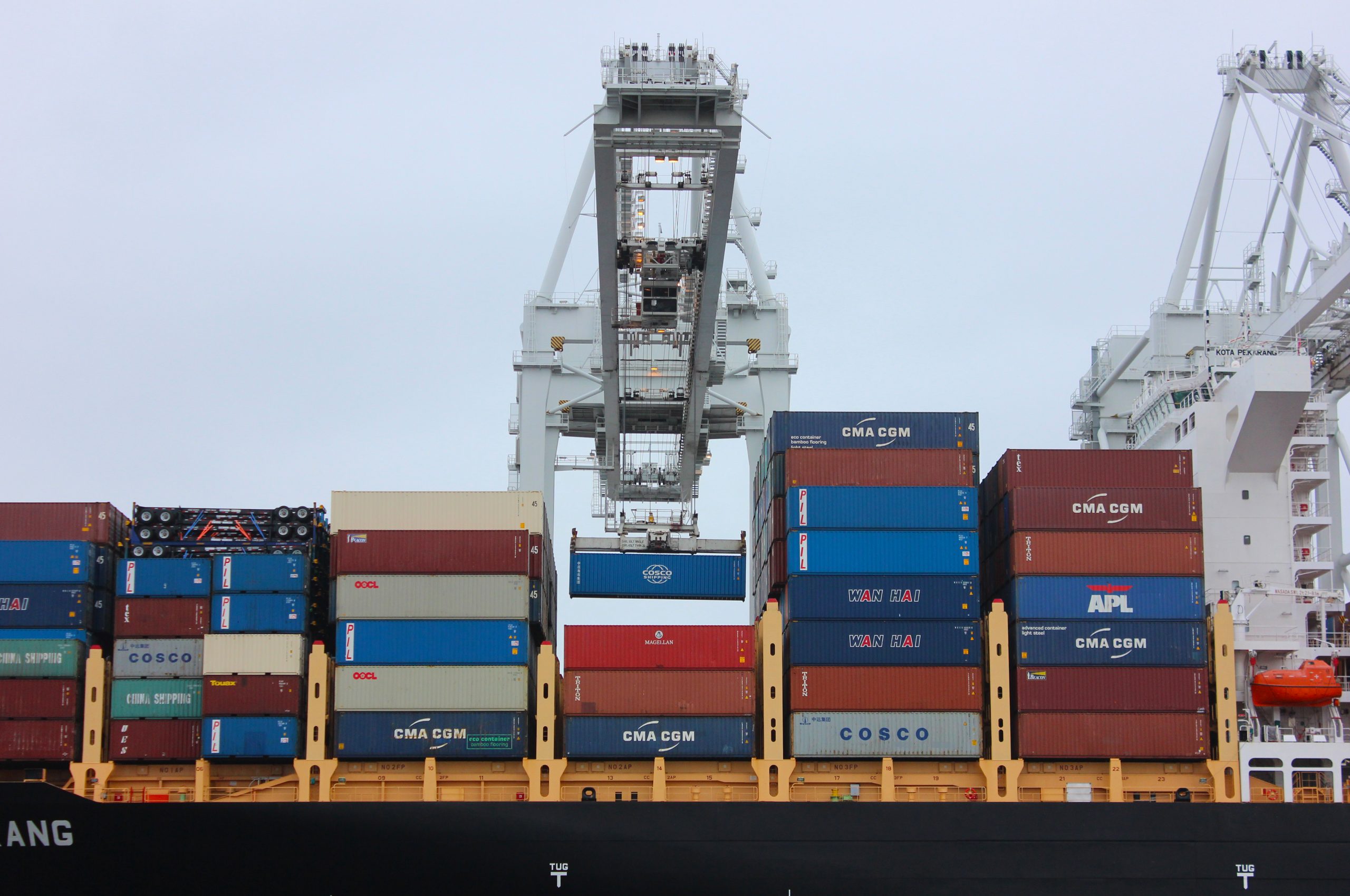 For the past three months, cargo volumes at the port have fluctuated. While numbers were down in March and April, as was to be expected with a global pandemic in full swing, May showed promising signs. 
Cargo volumes were up, not just compared to the previous months, but year-over-year, indicating that trade was gearing up for the traditionally strong months of July, August and September. Then came June, and cargo volumes dropped once more.
"Going forward, you're going to continue to see some inconsistencies when it comes to these cargo percentages," Mario Cordero, executive director of the Port of Long Beach, predicted. "For the rest of 2020, it's still very much touch-and-go."
Despite the uncertainty, Lowenthal said she's optimistic. "I think that we at the port are very fortunate, at the Port of Long Beach, to have systems in place that ensure a solid business recovery plan."
Part of that recovery plan will be the continued investment in large infrastructure projects, of which the port has plenty. From the Gerald Desmond Bridge replacement to the construction of a massive on-dock rail yard, the Port of Long Beach is undertaking massive capital improvement projects that are in various stages of completion.
To continue with costly capital improvement projects in a time of financial uncertainty may seem counterintuitive, but according to port leadership, it's what will save the port in the long run.
"The business at the port is not just a day-to-day business, it's a long-term planning business," Lowenthal explained. "So, even during downturns, we work on future developments."
Cordero echoed that sentiment. "We believe that we are in a very good position financially to continue with our capital improvement projects," he said. "These kinds of investments have paid off for the port."
Vessels have become larger and larger in recent years, driving the need for new infrastructure to accommodate them, Cordero explained. The Port of Long Beach's investment in such infrastructure projects is second to none in the Western Hemisphere, he noted. As such, they ensure that the San Pedro Bay port complex remains competitive, creating and maintaining jobs across the region.
"You never stop building for the future," Lowenthal said. "We are the economic engine for Long Beach."
Recent protests around racial equity have once again kicked off conversations around equal rights for Black Americans and other people of color in the country, including in terms of economic access. 
"Our businesses at the port are no exception," Lowenthal said. Together with her fellow harbor commissioners, two of whom just joined the commission this summer, Lowenthal said she hopes to create more economic opportunities for Long Beach businesses and residents who have traditionally been disadvantaged.
Increasing procurement from minority-owned businesses is one approach Lowenthal is planning to examine further. Additional school programs for students in underserved neighborhoods are another. 
"That's part of what we have to do: help people find a way to get a foot in the door," she said.